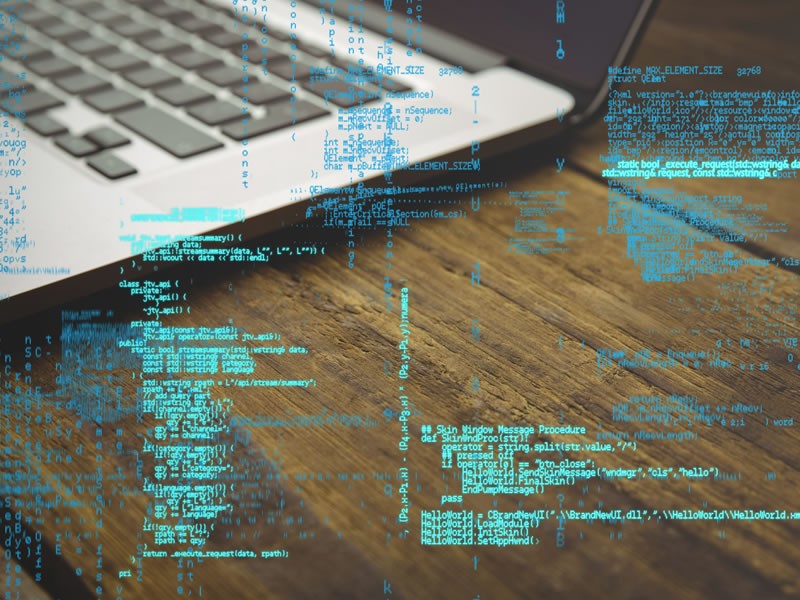 Getting ahead in life is an objective of everyone with ambition and drive – but while it's theoretically our aim, it's often difficult to make a reality from our dreams and visions of the future. With so much we want to achieve in life, sometimes we can feel paralyzed and confused, like we're not sure what the best route through life might be. It's at this juncture that this article aims to interrupt your anxieties with some good old-fashioned advice, coupled with new-fangled tech that'll help you achieve what you set out to in your life.
It's true, we do spend an awful lot of time on our portable digital devices. They're something most people in the US won't leave the home without – and will even take into bed with them. While the ubiquity and overuse of smartphones is well-documented, their merits – in terms of allowing us to organize out lives – are less documented. There's little doubt that you'll have a smartphone; the question is – are you using the right apps? Consider downloading:
•Calendar apps to help plan your day and send prompts and reminders
•Digital communication apps – both in terms of email and security, encrypted messaging apps
•Apps to help you work, like Google Docs and other document management apps
•Sleep aids, which help track and improve your quality of sleep
•Anti-distraction apps, which shut down access to your social media while you work
Of course, there's plenty more out there in the app store to help you plan and achieve your goals. What's important is that you transform what is often regarded as a distracting and unhelpful influence – you mobile device – into something that actually helps reinforce your good behaviors and discipline, keeping you connected and switched on when it matters most.
Another tool that's been heralded as a both a great benefit and also a huge detriment to personal development, often in the same breath, is the internet. Online, we can shape our virtual identities, communicate with friends, shop for clothes, listen to music – we can live a huge part of our lives online, for better or for worse. While you will certainly already have used the internet as a tool to help you learn and study, this advice is to take that to its limit, by studying for a qualification virtually, over the world wide web.
It's easy to do this – perhaps far easier than you'd first anticipate. You have of course got the option of learning incrementally without a qualification through online sources such as 'How To' videos on YouTube or specialized blogs and learning platforms. But to get that all-important qualification that'll lead you to new, better opportunities, why not enroll in an online course at a certified university? JCU Online is one such provider of online courses that'll set you apart from the masses, setting you up for a wonderful future career.
Nearly every adult in the US owns or has access to a laptop. It's one of those devices that is deemed virtually essential in our daily lives. The problem is, a laptop is a portal to both entertainment and productivity – and it's all too easy to choose the former when you really should be concentrating on the latter. We all do it – opening up a tab for work before typing in the first couple of letters of 'Netflix' and delving into the series we've currently got on the go.
There is a way to separate productivity and procrastination though – to simply own two different devices. On one, you'll surf the web, chat with friends, watch your favorite shows, listen to new albums, play games and generally perform the leisure activities that the internet grants. On the other, you'll work. Nothing but work. By physically separating the two, and ensuring that you stick to this rule, you'll have a productivity device par excellence, helping you focus when you need to the most.
Now we're really into the 'concentration tech' field. This tip involves a simple purchase that might serve to revolutionize the way you work. Buying a set of wireless headphones – especially noise cancelling ones – will help you clear your mind each time you need to concentrate on your future goals. You'll not need to worry about a dangling wire every time you want to listen to music and tune out of the world around you – just sync them up with your audio device and listen to your favorite melodies without interruption.
We all find different ways to focus, and yours might not be through music. But that's where noise cancelling headphones can actually be a blessing in disguise. Putting them over your ears – whether in a low-hum library or a bustling café – will save you the annoyance of background noise and will allow you to bliss out in your own thoughts while you work. No more interruptions too – someone with headphones on is clearly in 'work mode' – which means you'll get to focus deeper, for longer.
Whether you're a big fan of social media or one of its biggest critics, one thing is for certain: it's an excellent way of making important connections that'll help you achieve your goals later in life. Here, we're not talking about SnapChat or Facebook – we're talking LinkedIn and Google+. Networking websites with a bend towards the professional world are your target, as they're where you'll be searchable for all those employers and connections who might be looking for someone with your specific skills.
Building your profile, especially on LinkedIn, is incredibly important. You should make sure that you bear the following in mind:
•Use a smart and professional profile photograph
•Add connections from all your previous workplaces and your school
•Detail your most up-to-date experiences, being careful to avoid mistakes
•Take the time to upload as many useful reference documents as possible
•Post occasional updates about your learning, your work, and your reflections on the professional world
Use the above tips to get your professional social media profile up and running, and use it to network with people you'd like to draw closer to your inner circle.
The five tech-based tips outlined above are all designed to help you make your way in life – an aid to your productivity, your ability to plan, and your ability to make connections and drive business. By bearing in mind the wonderful power of tech in our lives, we can start to control our fate, nudging ourselves ever closer to realizing our ambitions.