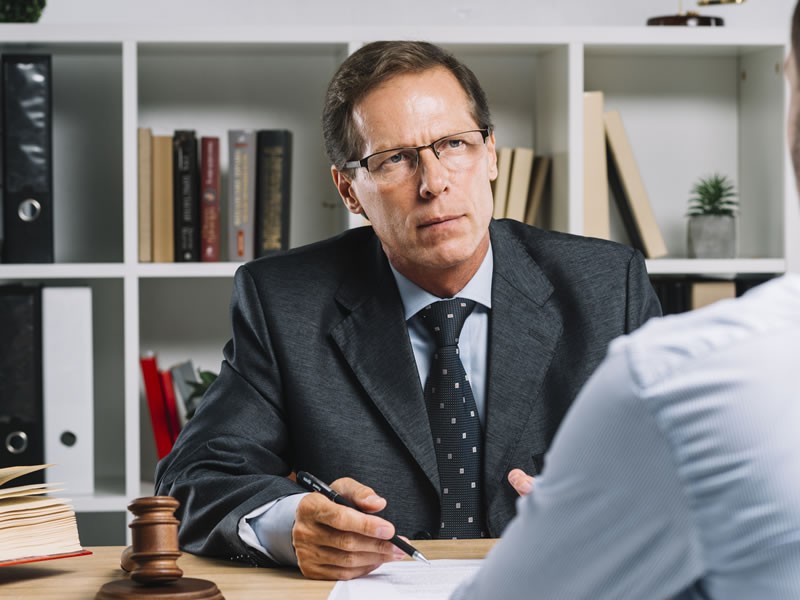 If you have always dreamed of working in the legal sector, then you may be on the lookout for the best advice on how you can turn your passion into a fully-fledged career. Prior to embarking on this exciting path, you should be asking yourself why you want to become a lawyer and if you're willing to take on the years of challenges that may lie ahead. If you're aware of the competition you may face for becoming a lawyer and are keen to learn what it takes to achieve your goal, we've put together some tips that may come in useful for starting out in the legal sector:

#1. Complete a bachelor's degree program

​
First and foremost, you need to have the relevant education under your belt to become a lawyer. A bachelor's degree in law is the minimum requirement you need to get into the law school of your choice. Once you have applied for law school, you need to pass the entry exam. The Law School Admission Test (LSAT) is the key factor of the admissions process to determine whether candidates have the correct theoretical knowledge to become a professional lawyer. The exam is in place to analyze the writing skills of potential students, how they can retain information, their critical thinking abilities and how they can put forward an argument through a multiple-choice question section and writing sample.
Once you have left law school, it's time to start looking around for the types of job roles you may be interested in. New lawyers typically start as associates so they can work alongside experienced lawyers in order to learn on the job. There are also grad jobs available, which is a useful training scheme for entry-level candidates who also get paid while in the workplace. After several years as an employee at a firm, you may then go on to open your very own law practice. However, many lawyers who run their own businesses often fail to understand the importance of marketing to secure potential clients and grow their base. Justlegalmarketing.com provides a guide on the biggest marketing mistakes lawyers often make when it comes to running their own legal practice.

#3. Take on voluntary positions

​
If you feel you're still in need of more experience to find a job in your niche, then it would be wise to gain practical law experience to show potential employers that you're the right person for the job. In most countries, you can go to courts and watch a hearing take place. You may also decide to join networks where professional lawyers communicate, sign up to email alerts on the latest law news or perhaps even write a paper on a topic that interests you in a law magazine or newspaper. All of these experiences are likely to stand you apart from the rest when it comes to the job application process, so you have a much better chance of getting hired.