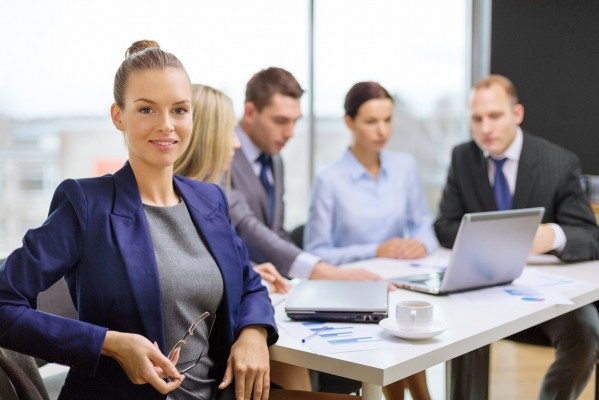 #1. Have a Sense of Meaning in Work
Back in 1983, the Founder of Apple Computers, Steve Jobs, convinced his future CEO, John Scully, to leave his favorable position at PepsiCo with one ringing question? "Would you rather stay here and make sugar water for the rest of your life or come with me and change the world?"
What was so effective about this query? In addition to presenting a challenge to the imagination of John Scully, it also gave him a chance to do something more meaningful. This concept is supported by Chicago psychiatric experts who say that evidence suggests that workers who find their work meaningful are happier and more productive.
Theresa Amabile, from Harvard University, goes on to note that "… no matter the size of the task, whether it be curing cancer or cleaning a bathroom, a sense of meaning can create the happiness a workplace requires for productivity…"

#2. Creating an 'Office Nest'
According to Jennifer Star, co-founder of the Balance Team, so much time is spent in the workplace that it makes sense to create as comfortable a work area as possible. Staying within the company policies as much as you can, take the time to re-organize and optimize your space for greatest productivity, which can also mean the greatest comfort. Think lumbar support, favorite teas, ergonomic equipment and even a desk plant.

#3. Find a Work Best Friend
One of the best ways to find joy and inspiration in the workplace is to make friends with a coworker. My own research on the startup Hostt leads me to believe very strongly that having a friend at work can turn the average worker into a productive powerhouse. When co-workers find strength and support in each other's efforts their contributions are far greater. Which is why I try to listen for referrals from employees.
This notion is supported by the Christine Rhiordan in the Harvard Business Review who says " …[employees] with friends at work consider their tasks less tedious and find their work fun and satisfying. Furthermore, friends in the workplace create a sense of loyalty and camaraderie

Smiling is more contagious than the plague and a lot more pleasant too. The simple act of smiling sends a message to the brain that positivity is the flavor of the day and this releases more neuropeptides.

#5. Leave Personal Problems at Home
In an interview with CBS News, Julie Morgenstern, author of Time Management informs that "… during these emotional times in our lives, emotional hijacking can become commonplace and this can lead to exhausting bouts with stress. During times like this, work is far more tedious and the mind can barely muster enough focus to stare grimly at the clock to quitting time…"
According to Geoffrey James and many other experts in the field, "it will be easier to find satisfaction and make wise decisions, if you see your present efforts are a part of a much larger plan for accomplishing future goals. But, this is only possible if you keep these future goals and careful plans as part of your daily vision."
According to experiments by Professor Adam Grant of the Wharton School and Professor Francesca Gino from Harvard Business, "receiving expressions of gratitude provides us with an increased feeling of self-worth which can encourage more helpful behaviors and attitudes in the workplace."
In their experiments, they found that "Eric" got 66% of students to help him with his task, simply because he had expressed his gratitude in advance.
This can begin with making a habit of saying thank you whenever appropriate. You can also take this a step further by soliciting feedback to receive some much deserved gratitude for your actions. But, if the person in question is determined to be uncooperative, there is no need to demand a "thank you" from their unwilling attitudes.