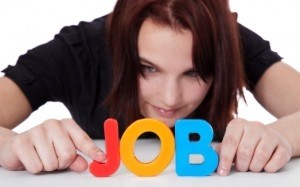 It isn't always easy to find a new job – especially if you work in a competitive field or if your industry is currently experiencing a lull. Fortunately, there are some steps that you can take to make getting hired a lot easier. The tips and techniques below work for people at any level. That means that they should help you find the perfect job, regardless of whether you are just entering the workforce or already have a lot of experience under your belt.
No matter where you are in your career, these strategies should simplify the process of getting a new job and help you learn how to approach the executive job market in 2019:

#1. Figure out Exactly What You Are Looking For
Take a minute before you start searching for a job to figure out exactly what you want to do. Where do your skills lie? What would you be happy doing for a living? A significant portion of your life is spent at work. That is why it is so important to choose a job that leaves you feeling satisfied. Figure out what you value the most, whether that is a lofty title, a great income, the ability to move up in the company, the location of the job, the culture of the business, or the actual work that you will be doing.

#2. Learn More About Potential Employers
After you figure out what you are looking for in a job, you can begin evaluating companies that offer positions that are a good fit. Glassdoor is a great resource for getting a behind-the-scenes look at the culture of various companies. You can also discover potential interview questions and can even learn more about the average pay offered by each company.
Before you start applying for positions, revamp your resume, focusing on your achievements rather than just your work experience. When deciding which achievements to feature, think about what you have accomplished in the past that is closely related to the position you want.

#3. Customize Your Resume For Each Position
Don't just list your job duties in your resume. Instead, focus on what you have achieved. If you create a resume that is just like everyone else's, it will be extremely difficult to stand out. One of the best ways to set yourself apart is by highlighting your key accomplishments in your resume. This is especially effective if you can use facts and figures or statistics to demonstrate exactly what you achieved.
Read the job description carefully, looking for keywords or phrases that you can include in your resume. The more closely your resume matches the job description, the more likely the person reading it will see you as a good fit. By customizing your resume for each individual job you apply for, you can draw attention to skills that make you uniquely suited for the position.
If you want to start customizing your resume or creating a new one, the free resume tool from LiveCareer can simplify the process.

#4. Demonstrate Your Professionalism Online
Most modern-day employers search online to learn more about potential employees. Creating a professional brand for yourself on the Internet is a great way to stand out. One important part of your online presence should include a LinkedIn profile. This is the starting point for many hiring managers and recruiters when they begin their search. As an added bonus, when you set up a LinkedIn profile, it makes it easier for you to discover openings and to connect with recruiters.
5. Focus On Organization
Staying organized while searching for a job can dramatically simplify the process. Try setting up a spreadsheet that you can use to track everything from where you have submitted applications to where you have attended interviews.

#6. Grow And Nurture Your Personal Network
Networking is one of the best ways to find a new job. Nurturing your personal and professional relationships helps you stay in the know when it comes to discovering new openings in your chosen field. This not only includes online networking but also in-person networking.
Don't hesitate to contact people that you know on LinkedIn to see if they know about any openings. If you have a contact who works at a company that you are interested in, you can also ask if they can help you get your foot in the door. Most recruiters and hiring managers evaluate candidates who are referred directly to them before seeking out applicants on job-hunting sites.

#7. Take Your Job Search Beyond The Internet
Even though turning in applications through the Internet is convenient, it isn't always the best strategy – especially if you need to get hired right away. By the time a job is advertised online, the company is probably already fairly far along in the hiring process. To improve your chances of getting hired, try reaching out to companies that you want to work for, even if they don't have any positions advertised. This can often lead to an interview. If nothing else, it can help you establish a relationship with their recruiter. Your goal should be to get your name out there so that people know that you are actively interested in upcoming openings.

#8. Set Daily Tasks Toward Your Goal
Finding a new job isn't something that happens overnight. It takes a lot of hard work and quite a bit of time. Don't fall into the trap of feeling disappointed if you don't find something right away. Instead, set achievable goals for yourself each day. Checking items off of your to-do list will give you a sense of accomplishment so that you can stay motivated.

#9. Take Care Of Yourself
There is a lot of stress involved in the job-hunting process. Take a little bit of time for yourself, focusing on relaxing activities that relieve tension and stress. This is a great time to connect with your friends and family members, as well. Having supportive people to talk to can make a big difference in how easy it is to deal with the challenges that you face.

#10. Brainstorm Stories That Demonstrate Your Knowledge, Skills, Or Expertise
During an interview, you may find it helpful to have stories that you can tell that show hiring managers real-world examples of your skills in action. Telling engaging stories about your past achievements or about why you are passionate about your work is a great way to stand out during your interview. Ultimately, your goal should be to help the person conducting the interview remember you.

#11. Spend Time Preparing For Upcoming Interviews
Set aside time to prepare for your interviews in advance. Research which questions are the most common in your field. Then, think about how you will answer them. Consider conducting mock interviews with a friend or business associate. You can even hire a coach to help you learn to interview more effectively. Proper preparation will help take some of the stress out of the process, which will usually allow you to perform better on the day of the interview.