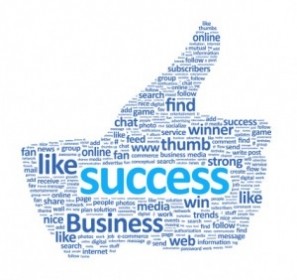 When starting a business, it will be difficult to run and manage all of the business processes unless you have the relevant skill set that you need to succeed. To gain the skills that you need to run a business, there are a number of steps that you can follow to harness your existing skills and learn new ones.
Experience in a Relevant Industry
Before you start a business, it is vital that you have experience in a relevant industry to that of your business, as well as more general experience of the different business processes. For instance, if you are going into financial management, it is important to have had a fulfiling career in finance before you consider your business. Not only this, but you should consider gaining experience through finding jobs which will allow you to build on skills that you need to apply to your business, such as BlueSnap's Financial Transaction Processing business, which will help you to understand the processes behind your business management.
Education to a Degree-Level
You should also consider going to college or doing an online course from home that will allow you to advance your education to a degree level. There are many options when considering doing a degree, and these include doing full-time or part-time degrees, doing joint honors, or advancing to a Masters degree. This is important for those seeking to set up a business as degrees such as Economics and Marketing are relevant to your business management and will enable you to work on the relevant skills that you need to make a success of your business.
It can also be extremely beneficial for people looking to set up a business to go to networking events and start digital networking to advance their skills. Networking allows you to meet and interact with other business owners who can give you advice and inspiration, support your business, invest, and even become a mentor. You can find networking events near you through local business societies and networks, online through business social media such as LinkedIn and networking and meet up platforms.
It is also important to find a trusted mentor for your business that can help you by offering their advice and support. These mentors will be more experienced in business than you and should be from your specific industry. Mentors can even be looking to invest in your business. You can find mentors through business mentoring schemes, by attending business events, or by networking with other businesses as this will give you the opportunity to connect with as many people as possible in your industry,
You could also decide on the option of taking a training course which can help you to develop a specific skill such as marketing or financial management. These courses can often be fulfiled online and are perfect if there is one aspect of your business which you are struggling with.
If you want to advance your business career and acquire the skills needed to make your business a success, there are many options that you can decide upon. From real-world business experience to training courses, picking the right option for you can greatly advance your business ability.