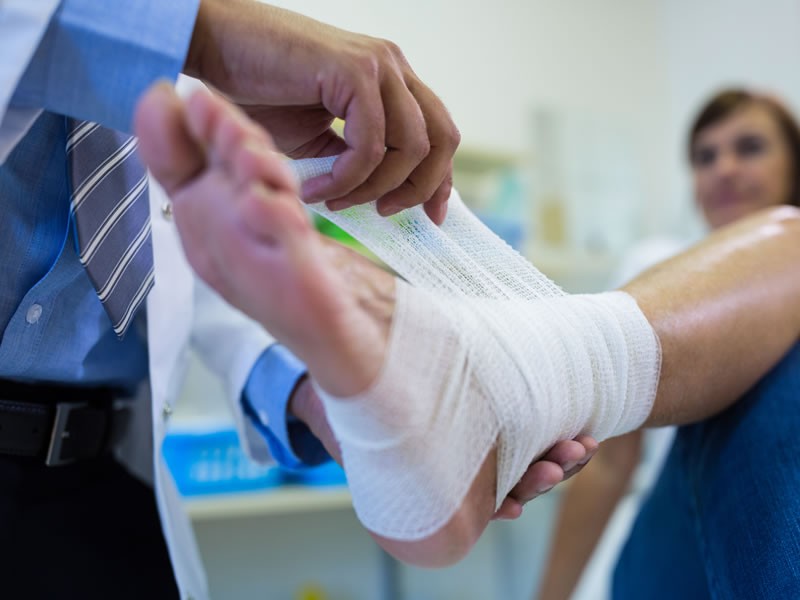 In the workplace, the term "manual handling" is used to describe tasks that involve lifting, carrying, or moving objects. At first, this may not seem overly complex. After all, most people pick objects up and move them around from the time that they are babies. The same could be said for other activities like running. Technically, all that you have to do to run is place one foot on the ground ahead of the other. Runners like Paula Radcliffe and Usain Bolt, however, have taken running to a whole new level. You can do the same with manual handling at your company.
If your company is involved in logistics, your workers probably spend a good deal of their time moving items around. Improving manual handling techniques in the workplace can have a lot of benefits.
More than 40% of the injuries that occur at companies that deal with storing or transporting goods are the direct result of manual handling.
Not only do these injuries have a profoundly negative effect on the quality of life of the workers, but they also can pose a serious risk to the company. Injuries resulting from manual handling problems usually wind up costing businesses a lot of money. Not only do they negatively impact productivity but companies also have to cover lost wages, sick leave, and investigative expenses related to the injuries.
For instance, an employee of a company was delivering a refrigerator when he sustained a back injury. The business wound up paying a settlement of €31,000. Even with the settlement, however, the worker still has back issues to contend with.
Manual Handling Techniques And Training
Blacks training solutions can train employees how to properly lift and move objects, which is essential. Coming up with company-wide rules for manual handling can minimize the likelihood of injuries, helping to lower costs as a result.
Even though it may seem like a lot of work, developing a Safe System of Work Plan (SSWP) can go a long way toward minimizing the risk of manual handling-related injuries.
These plans help teach drivers and other employees how to handle loads in a way that is as safe as possible. They also help improve consistency, ensuring that all employees are on the same page.
The Health and Safety Authority has publications available to help companies identify the best practices involved in manual handling. You can download these publications on their website.
Putting the tips below into action can improve your company's manual handling techniques:
Come up with a plan and understand the risks. Identify the best area to park ahead of time. Make sure you have a good understanding of the environment. Have any equipment that you need readily available and make sure you know exactly where the items are being dropped off.
Any heavy items should be stored at waist height. The load should be properly balanced. The box that the items are in should be sturdy and strong. If necessary, split the load in two to avoid overloading a box or container.

3. Use the Right Equipment
Safety equipment like ladders and lifting aids should always be used. Workers should wear safety gear like gloves, protective outerwear, and boots.
Employees should be trained on how to properly lift heavy items. This includes using their legs to lift while maintaining good posture and avoiding twisting. The load should be held in close instead of extended out away from the body. Any overhead lifting should be minimized.
Check the path before lifting the item to make sure that it is free from obstructions. Always check where you are placing your feet as you move.
Identify the weight of each parcel clearly on the outside of the package. Avoid working when fatigued since injuries are more likely to occur when you are tired. Pushing yourself isn't worth it if it winds up leading to a serious injury.