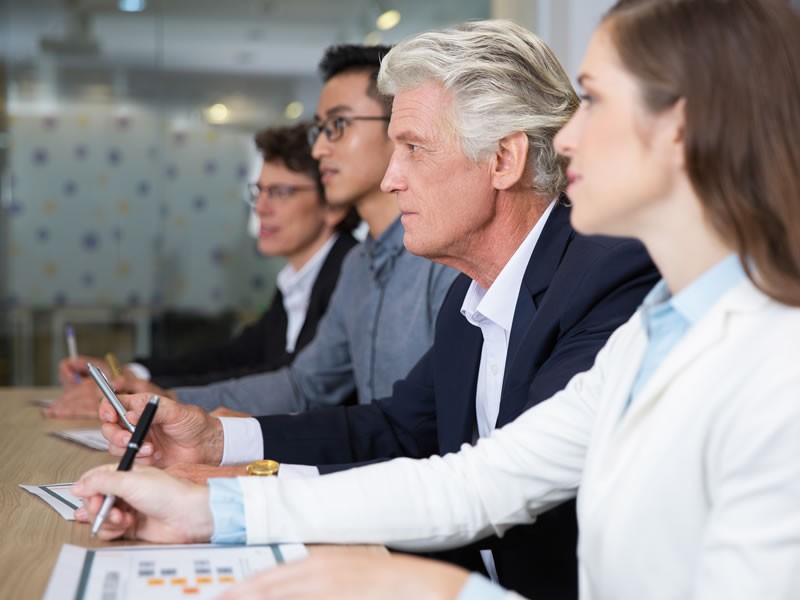 As with any business, ensuring you stand out from the crowd is essential if you wish to get noticed by prospective customers and guarantee long-term success. The market is now saturated with law firms, so much so, that local firms are fighting to gain the same clients. For your law firm to stand out above the rest, you need to come up with methods to guarantee customer satisfaction and ensure a professional business approach.
Here are four useful ideas which may boost your business success and allow you to become one of the leading firms in the law industry:

Recruit great staff

All businesses need a solid, hard-working team that has the business's best interests at heart. Never settle on candidates who you have very little faith in, just because you need another team member immediately. Within the recruitment process, be sure to wait until you find someone who has the relevant qualifications for the role, can offer fantastic customer service and shows enthusiasm for the products and services you offer. Your staff members are ultimately the face of the brand in terms of when it comes to dealing with clients. Therefore, you need to have strict policies on what you're looking for when it comes to hiring the very best employees.

Challenge conventional methods

​
The legal industry is dramatically changing, meaning how they are managed will need to be adapted. Businesses in law tend to play their strategies by the book; whether it be their codes of conduct or dress codes. While some consumers may prefer to deal with a conventionally-run law firm, other consumers are hoping for something a bit different; that has a key selling point and may provide a much more approachable or convenient service. For example, using specialised legal software such as those created by redbricksolutions.co.uk can manage those essential daily tasks to ensure a quicker turnaround time for clients, as well as helping to streamline specific jobs in-house. If you choose to stick with the ways of the past, your business is never going to develop. Don't be afraid of being different if you wish for your brand to secure a name for itself.

Find your competitive nature

​
As mentioned, the law industry is completely saturated with similar companies, meaning that business owners should be looking into their facts and figures which promotes them as a leading firm in the industry. Pay close attention to positive client feedback you've received and state specifically on your website why new clients should be contacting you. A few examples may include:
Five-star ratings
Your team is made up of graduates with top honours at leading universities
Your team is made up of expert attorneys
Your company has been in existence for a number of decades

Ensure your clients have a positive experience

How your staff members deal with your clients will determine the type of experience they have. Therefore, necessary training will need to be given to each employee, so they are fully aware of how to provide the best customer service. Just a short email every now and again to check if the client's matter has been resolved, or a simple 'thank you' note after they have paid their bill will go a long way in terms of customer satisfaction.