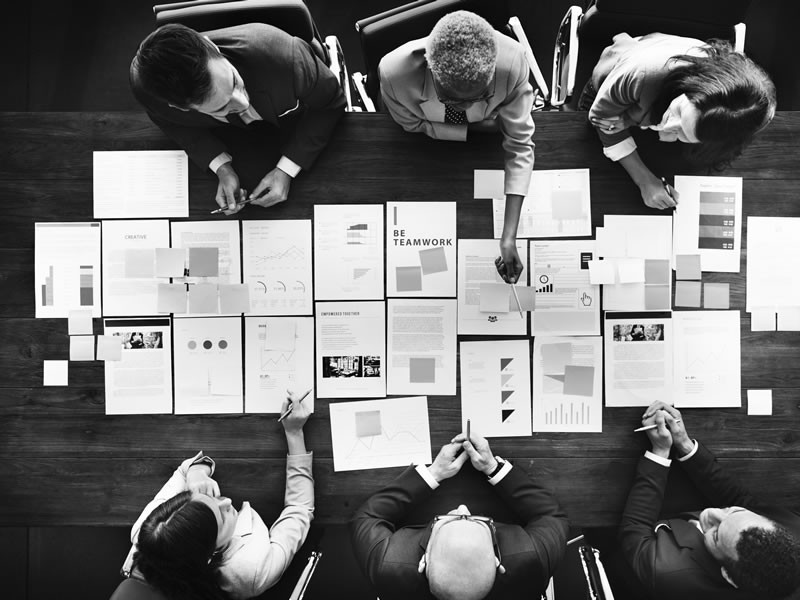 Management is not something that comes naturally to all people — it's a skill that everybody can learn over time, though. If you wish to answer your business's call for a future manager, then, no matter your current skillset nor what anybody else might say, just know that you can do it.
There are a number of things that you can do to become more well-rounded with regards to the demands of being a manager… but only if you're willing to devote extensive amounts of your time and effort to the cause. If you're willing to go the extra mile, there are even things that you can do to become great in this instance.
To find out what it takes to become a great manager, make sure to read on.

Surround yourself with the right people from the start
As soon as you realize that becoming a manager is your professional goal, you have to get to work right away in surrounding yourself with the right people.
First and foremost, this means distancing yourself from the troublemakers, the slackers, and the procrastinators in your workspace. These people might be fun to hang out with in a social sense… but not during the working day. Do yourself a favor and draw a professional line between yourself and these kinds of people — with this kind of mindset, you'll never allow anyone to draw you down in your quest to become a great manager.
Surrounding yourself with the right people doesn't necessarily have to mean befriending people that you really do not like. Again, in a social capacity, it's completely up to you who you choose to spend your time with. During your working hours, though, you have to be a bit more careful with regards to who you invest your time into — in this instance, other managers and your boss are always good people to get to know.

Learn how to motivate others
The most important job all managers in all industries face is motivating those that they are charged with managing. You have to get to grips with this all-important task as soon as you possibly can, then, if you're to stand any chance whatsoever of being a truly great manager.
When it comes to motivating a team of people, a good tip is to figure out what motivates the individuals who are a part of that team. Quite simply, what works for one person will not for another. Everybody works in different ways — one of your team members may be more motivated when they are faced with tighter deadlines, for instance, whereas another might be more productive when given free rein to spread their work out over an extended period — and, in the overall project's best interests, it's important that you set tasks that adhere to these individual motivations and working styles. Think about it like this: why would you ask a fish to climb a tree when you have a monkey that is willing and capable of doing it for you?

Educate yourself in the art of management
Management is an art and, just like there are in the fields of writing and music, there are chances to study it.
You shouldn't let the opportunity to study the art of management go to waste if you're serious about becoming great at it… even if this means heading back to college or university. By doing so, you would prepare yourself for the pressures of leadership in the best way possible. Enrolling on a BBA course, for instance, will see you garner an insight into what is deemed great management practice. From people to resources to processes, you will have a better understanding about it what it takes to optimize every task your department is set.
Worried about how you are going to balance actively pursuing your career with being a learner? In today's digital world, this is not something you need to fear. There are plenty of opportunities for you to take your course in your own time and at your own pace — you can get your BBA in Management online from Walsh University, for example, meaning all you need in this instance is a computer device and a strong Internet connection for it to connect to. The fact that all of the course's modules can be accessed via the web means that you don't have to take time out of your career to go to an actual educational establishment. You could even do your studying on your lunch break, if you so wish!

Learn to manage your time
To be a great manager, all of your daily tasks need to be optimized — in order to stand any chance whatsoever of this being the case, all of your jobs, those of both the little and big variety, need time and effort devoted to them. If you are to fulfill your professional goal, then, you need to ensure that all of your day-to-day tasks receive your full and undivided attention. To ensure this is the case, you need to manage your time effectively.
Quite simply, no matter how important or, on the other hand, inconsequential they may appear to be at the time, all of your daily tasks need to be completed to the best of your ability — let your standards slip even just a little bit, and your performance as manager will take a real hit. This means managing your time and tweaking your schedule accordingly to ensure that each task gets the exact amount of time and dedication it needs for optimization.
Even if you put all of the above advice into practice, you won't become a great manager overnight. This kind of professional effort can take years and years to pay off, which means patience is very much a key element in this instance.
What is even more important still is perseverance. No matter how many times you get knocked back on your quest to reach your professional goal, make sure you keep moving forward. There will be a lot of hurdles along the way, but being at the pinnacle of your profession will make it all worth it in the end.