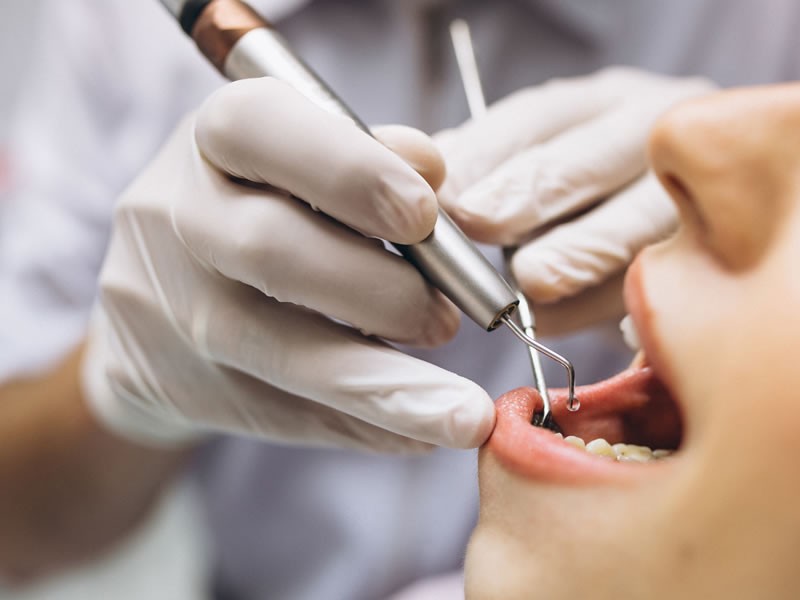 If you thought that a career in dentistry would only involve you drilling holes in the mouth of a patient and fixing cavities, then you couldn't be more wrong. Dentists come in many shapes and forms (well, degrees), and there are many paths that you can pursue.
Similarly, you can be the actual dentist – or you can have a career that is closely related to the fields. It all depends on what you prefer to do in a doctor's office: take lead or assist.
If you've decided that you want to take the leading role and be the dentist, there are a few subspecialties that you can go for. Here are the basic doctorate level careers in dentistry:
General Dentist: Similar to a doctor specializing in primary care, a general dentist focuses on the general dental care of a patient. They focus on the basic things, such as cleaning, cavity filling, fluoride treatments, and root canals.
Cosmetic Dentist: If your problem is the aspect of your teeth and not their general health, then you go for the cosmetic dentist. Their focus is on procedures such as veneers, teeth whitening, and bonding of teeth.
Orthodontist: Let's say that you fall on your jaw and it dislocates or fractures; the orthodontist will be responsible with its alignment. It also focuses on crooked or misaligned teeth, so they'll be the one "equipping" you with retainers, braces, and other devices.
Periodontist: This type of dentist specializes with the gum area and the tissues that surround your teeth.
Oral Surgeon: If you need surgical care for your teeth, facial bones and jaw, the oral surgeon is the one that you will be referred to.
As you can see, there is more to being a dentist than meets the eye.

Allied Careers in Dentistry
If you want to work in the dentistry career bun don't necessarily want to be the actual dentist, here are the careers that you can go for:
Dental Assistant: When you are working as a dental assistant (RDA), you will help the dentist with a variety of tasks. You may not be qualified to do the actual dentist job unless you actually receive training, but you will still aid them in their work.
Dental Hygienist: Unlike the dental assistant, a dental hygienist can provide medical care – but only under the supervision of an actual dentist. Since it takes more training to be a dental hygienist, the pay is also bigger.
Dental Lab Technician: A dental lab technician does not work directly with the dentist – but they do all the behind-the scenes work. The manufacture or crowns, dental prostheses and x-rays are generally all handled by them.
You can also go for administrative careers such as receptionists or appointment schedulers – but these will usually not need dentist training. Bear in mind that the higher up you want to be on the "dentist rank," the more training you will need on the field.

Links