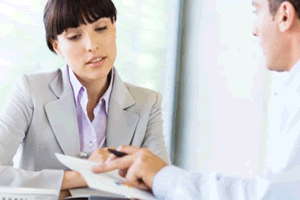 So You've registered with countless recruitment agencies and have been expectantly waiting for them to call you with lots of job opportunities, but you haven't heard a thing. Each agency seems to have so many vacancies advertised on its website and its windows, so why are the job interviews and offers not filtering through to you?

1. Understand that you should take responsibility for your job search.

its easy to thing that recruitment agencies are the ones finding you the jobs, wrong agents are more involved in place suitable candidates to meet the expectation of they client. The recruitment industry is hugely KPI and sales driven, so recruitment agencies are under pressure to perform. You can find agencies that are specialist consultants who are willing to give you personalised advice and assistance you in finding a job, but don't set your expectations too high in terms of the success rates of your applications, competition is high. Take charge of your own situation, give yourself the broadest possible exposure and don't wait for them to call you You will have to do most of the chasing!
2. Give yourself broad exposure, get know - linkedin
Register your Resume with several agencies, and also post it onto the jobs boards like Purejobs. Make sure you have a lot of search words repeated in your Resume as this will give you a higher ranking in the recruiter's searches. You should also search for online jobs yourself, and if you see something you like send in your Resume. Also Google the agency and give them a call to introduce yourself if they don't supply contact information. Recruitment really is a numbers game and you will be successful if you embrace this in your job search, whilst managing the frustrations of making many applications and only getting a small number of responses. Make it easy for agencies to reach you, with ALL your up to date contact information on your Resume.
3. Don't apply for jobs that are not relevant, pointless
Read the job advertisement and if you don't fulfil the criteria, don't apply. If you just apply to every single job you see, you may eventually be seen as an unfocused candidate and could even be taken off the agency's database. Keep track of the jobs you apply to via the web. Agencies often advertise the same role on different sites, so if you have already applied through one site, do not send your Resume again through another. You will save yourself time, your expectations will be managed and you will not create the impression of being desperate.
4. Build relationships, and network
Choose 3 or 4 agencies that operate in your specialist area, and make contact with an experienced consultant. It is better to deal with specialist agencies rather than generalists, as this reduces the level of risk in your application. Introduce yourself to the consultant, explain what you are looking for and ask their advice. Also check how frequently they want you to check in with them for updates, and then make it a habit to have a quick catch up without becoming a pest. Remember, they are targeted and don't have time to speak with you unless there is a real reason. You want to make sure you are top of mind mind and on their database for the right reasons!
5. Working in partnership gives you competitive advantage
If an agency calls you, make sure you call back quickly or answer immediately as timing is sometimes crucial. If they arrange an interview, confirm that you have received the details and call them back straight after the interview. Give them your feedback concisely and be specific about what happened in the interview. Give them time to contact the client for feedback before you chase too hard. This all helps to build a relationship with your recruiter and even if you don't get offered the first role, if you do well in interviews they will certainly put you forward to the next suitable role. If you under perform at interview or commit some of the most common faux pas (E.g arriving late, not grooming appropriately, bad mouth your last employer) they will think hard before including you on a shortlist again.
What do you think about working with recruitment agencies? comment below and dont forget to subscribe