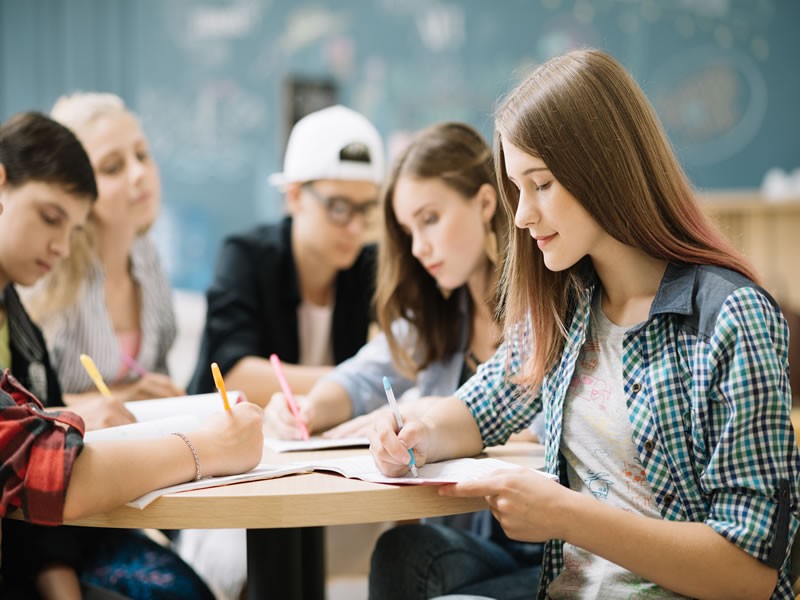 An MBA is a marketable master's degree that provides an entry into major corporations. As the competitive landscape only gets more difficult to navigate in the wake of globalization, companies are seeking out MBA graduates more frequently. Indeed, MBA.com has previously indicated their belief that over 80 percent of global companies will hire MBAs on their staff, if they haven't done so already.
The MBA curriculum focuses on the functional, ethical and analytics aspects of business. With a strategic leadership MBA from New England College, they are particularly progressive, offering various electives covering strategic leadership, non-profit leadership, and strategic sales management too. Students can craft their personal MBA based on what industry they wish to go into.
Let's jump right in. Here are four ways an MBA can help your career.

#1.Learning to Become an Effective Manager

With an MBA, you learn how to manage a company or a team more effectively. Financial management, including understanding sources of funding, is taught to give graduates the knowledge required to help a business survive and thrive.
Decision-making ability, especially when under time pressure, is a tough skill to acquire without training. Being able to interpret information to make the right decision quickly helps you to look and be smart and deliver clarity to the workforce on the direction the company is heading.

#2. Networking Opportunities

Being able to network among fellow MBA students either online or in person is invaluable. Given that many students go on to become leaders of the industry means that fellow graduates have connections that they wouldn't have been able to get any other way.
The bond between fellow alumni is strong because MBA graduates share a common understanding that not everyone that they work with possesses. They can talk strategically and be understood at a fundamental level, which is gratifying.

#3. Great for Entrepreneurs

While the MBA is often thought of only from the perspective of being an employee and perhaps rising to the position of the CEO in time, there are plenty of entrepreneurs and future company founders that have decided the degree has extreme value for them too.
The course provides a strong underpinning for entrepreneurial plans because ideas can be fully explored and planned from a strategic perspective. This helps to avoid many of the usual causes of startup failure. It's also useful for founders to know that, should they choose not to go forward with their business idea, with an MBA in their pocket, they're highly sought after in the marketplace.

#4.Global Recognition

Some degrees aren't well known outside of the country where they're taught. That's not the case with an MBA. Due to the fact that it's taught globally and well regarded internationally, it lends considerable credibility to anyone possessing one. For instance, salaries in Europe for holders of an MBA are comparable to those of the USA regardless of whether the MBA was studied in the U.S., Europe or elsewhere.
For job seekers, having an MBA on their resume is ideal. It has instant name-brand recognition, it's respected, and it is in high demand too.