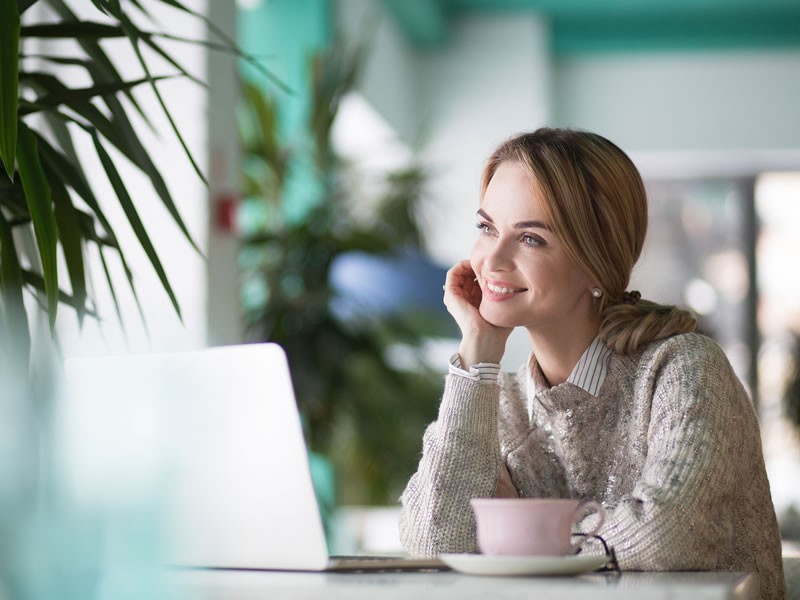 Have you been tirelessly searching for your dream job for months with little success? Perhaps you are considering a change of career, but wonder how you can increase your chances of getting hired? When it comes to landing the job you truly want, the competition is often fierce, which means you have to do everything you possibly can to ensure your application stands out from the crowd, for all the right reasons. Spending months filling out forms and attending interviews can get very demoralizing. If you want to improve your chances of landing your dream job, below are four strategies you might want to try.

There's No Such Thing as the 'Dream Job'
In an ideal world, we'd all be able to earn money doing something we enjoy! However, the reality is that, unfortunately, there is no such thing as the perfect job. You're nearly always going to find an aspect of your job that you don't like, and it's almost impossible to get everything you want from a job. This is especially true when there is a lot of competition. One recent job vacancy involved a Greek island and 55 adorable cats. While this might be appealing, you'd find yourself up against more than 3,000 other applicants. How do you truly make yourself stand apart from that many people?

How Your Credit History Can Affect Future Employment
You might not realize it, but prospective employers use credit reports to judge how responsible and financially stable you are. They can check your credit history without your permission in most US states. There's a lot an employer can learn from the employment-screening version of your credit report.
They won't have access to your credit score, but they will be able to see how much credit you have and how much of it you use, and whether you're often late paying your bills. It's also possible for them to see whether there is a bankruptcy or foreclosure against your name. Check your credit report regularly and learn how to remove a bankruptcy from your credit report [See Proof] if necessary.

What are the best tried-and-tested methods, however, for landing your dream job?
1. Network as Much as Possible

You'll be pleasantly surprised how much social or professional networking can help you. Connecting with lots of influential people, both on and offline will increase your chances of getting a job. If there are community or social events taking place in your area, do your best to attend. These are the perfect opportunities for meeting new people. There are several useful online social networking platforms, such as Twitter, Facebook, Instagram, and LinkedIn. Be active on as many platforms as possible and do your best to connect with others who can benefit your career. Many employers look at LinkedIn profiles when there are job vacancies in their company. Sign up for an account and make sure your profile is complete. You have the opportunity to provide details of your education, qualifications, and work experience. This information will be used to determine whether you're a good fit for the company.

2. Don't be Discouraged by Rejections

Easier said than done, but unfortunately, rejection is part of the process. It's only natural to feel frustrated when you're not getting any results from your job search. Not every employer is going to consider you the perfect candidate for the job. A manager is only going to hire you when they're convinced you'll be an asset to the company. Your challenge is to show them your potential. You're going to be turned down on several occasions, so you need to be able to pick yourself up and keep looking. If the search is taking longer than you'd hoped, you'll need to assess your strategy and adopt a new one if necessary.

3. Don't Discount Part-Time or Temporary Jobs

Would you rather be sitting at home without a job or working on a part-time or temporary basis? It might not be the ideal situation, but these jobs are still worth considering. Many companies hire temporary staff and take them on permanently when they have proved themselves, or the company is doing better.

4. Remember to Follow Up

Many employers choose not to reply to job applicants, quite often because there are just so many! If there are lots of applicants, it's also much easier for an application to get lost or mislaid. Therefore, it's important to follow up any applications you make. If you've had an interview but been unsuccessful, take the time to thank the company for their time, and let them know you'll be available should any other vacancies occur.