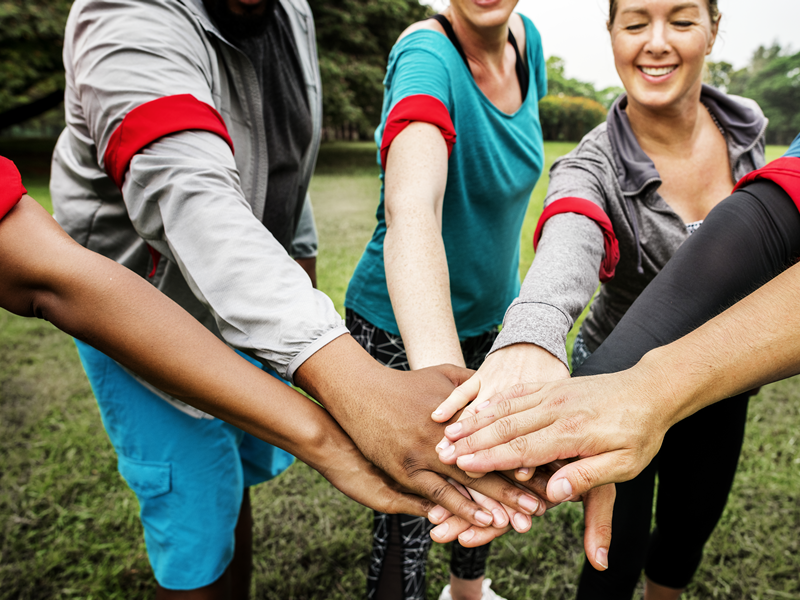 In recent years, there has been a huge amount of effort being made towards team building within the workplace, but sometimes that's not quite what your team members need. They already work together in a tight-knit group but you want them to up their performance. Maybe they aren't quite as cohesive as it seems on the outside or maybe they just need to take a break from the tedium of the day to day routines they literally suffer through. Sometimes, all it takes is spending quality time together away from the workplace to refresh your team, preparing them to push ahead to new heights. If you find that your team needs some time together away from the workplace, here are four amazingly effective team building activities outside the workplace.

1. Cultural Celebrations

​
Sometimes it's difficult to get teams working together as a single unit because they are coming from different cultural backgrounds. In fact, that's one of the problems most of us have living in a global community! Look around you at the people in your team. Some may be Hispanic, others Polish-Americans, Italian-Americans and some from an assortment of Asian countries. Most big cities have cultural celebrations like Cinco de Mayo (Hispanic), Little Italy Festivals, Chinese New Year and even Little Italy Days or Perogies Day at the Polish-American club. Learning to embrace our differences goes a very long way in team building strategies.
Have you ever been to an escape room? These are some of the most entertaining evenings you can imagine because they are set up thematically and there is always a mystery to solve. The point in taking a team to an escape room Indianapolis, for example, would be in getting them to realize that in order to solve any problem (mystery), they need to collect clues and then work together collectively to solve the problem. It's fun and a way to enlighten teams to the necessity of working together.
When you have more than one team on the payroll, team relays are a huge success in team building. Based on relay races, you can use any strategy where one team member needs to accomplish something before passing the baton onto the next person in line. You don't need to be athletic if you choose the right kind of relay. If you do choose to have a relay race that requires some amount of athleticism, give those employees who can't participate other roles such as scorekeeper. The fast pace of a team relay gets the adrenaline pumping and that's the idea when getting teams to excel at work.

4. City-Wide Treasure Hunts

​
This is always a fun activity. It may take some doing and you will probably need to work with merchants and maybe even city officials, but the key is to scatter pieces of treasure throughout the community and the team goes off en masse to find those treasures. The first team to collect all the pieces wins. Some treasures could be left at a local restaurant while others may be left in a city park. Give them a new clue for the next piece each time they bring one back.
You know what they say about all work and no play, don't you? Work can be monotonous enough and if you want to go beyond 'meets,' then you need to re-energize your team. What better way to do that than to take them out of the workplace even if only just for an afternoon?

5. Other activities
The Amazing Race
Family Feud
Go-Kart Racing
Culture Jam Sessions
Own It Day
Adventure Club
Thirsty Thursdays
Parody Music Video Contest
Type Fight
Nerf Battle