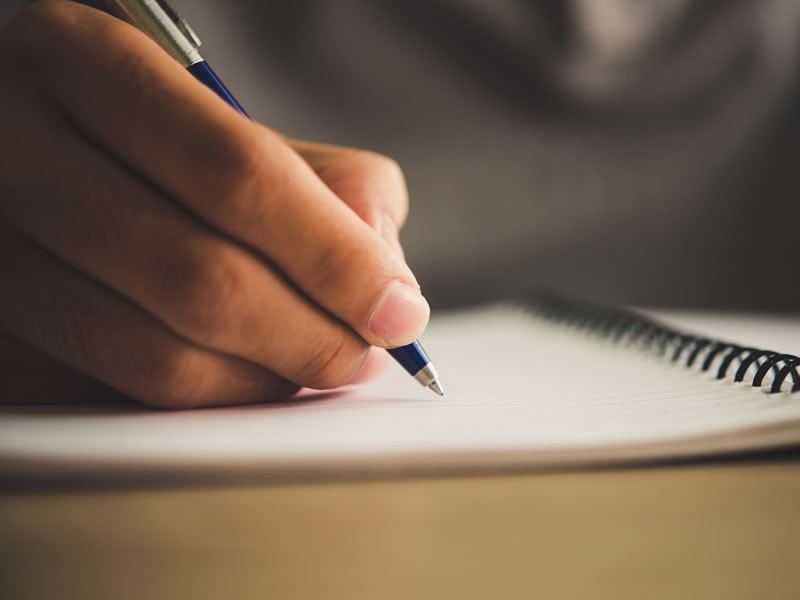 A service offered by LiveCareer, one of the largest resume building and employment resources, ResumeNow is a website dedicated to creating resumes. The service intends to help job aspirants create professional resumes and cover letters easily. Writing a resume can be a daunting task. Many times, it's the first thing a prospective employer will evaluate when considering you for a position, and a stand-out resume can be the key to getting an interview. Something to consider is that resumes should be customized as much as possible to the employment opportunity, and not just used as a one-size-fits-all proposition. The best way to do this is to use a resume builder, or if you prefer a resume writer, for a free resume review to improve your chance of securing an interview.
ResumeNow.com is a wonderful resource to create a dynamic resume. It is a great place to start building a powerful resume that stands out from others and appeals to the employer. Whether you are a novice with no clue how to create a resume or a pro at creating one, this service offers you all the necessary tools and assistance to make resume-building an easier and quicker job.
In this article, we consider the features, advantages and limitations of this popular service to help you use it better.

ResumeNow Review – Updated 2018
Since 2005, ResumeNow has helped millions of people around the world build powerful resumes, find information about the career of their interest, search for job positions, learn to answer interview questions with confidence and increase their chances of finding the right job. It offers all the tools job seekers need to find and acquire the job they want.
It has a team of certified resume writers, career development experts, recruitment professionals and other passionate specialists who work constantly to make this service so helpful and popular. The website offers the users the facility to create a resume instantly with one click designs and templates fitting a variety of industry requirements.
ResumeNow offers a wide variety of resume templates to select from, making it quite easy to find the ideal template for your requirement. With a large number of templates available, you can find everything from a traditional style to a modern one and everything else. While some templates focus on experience and suit managers and executives, others emphasize skills making them ideal for those with little experience. It is also possible to choose a template based on color theme.

Easy to Use Resume Builder
The Resume Builder component is very easy to use. Users can build a complete professional resume in few minutes. Once you register, you can select the template of your preference and start entering information in various sections. It is also possible to use an existing resume to build a new one. A nice feature of the Resume Builder is the ability to move different sections around. You can place the Skills section before Experience. Such a flexibility lets you highlight exactly what you think important according to your prospects. Adding new sections to the resume is also possible. You can add extra sections like Clients, Accomplishments, Awards and Certifications. It lets you create a resume in custom style fitting your requirements, regardless of the template you choose.

Number of Styling Options
Not just adding new template sections and moving them around, ResumeNow allows lets you change the font, color and styling elements like margins to provide a higher level of customization and personalization for your resume. The menu at the top allows choosing from ten font styles. A Formatting tab contains a lot of styling options. You can use sliders to adjust the margins, line weight, height, section spacing, font size and other elements.

ResumeNow Complaints & Customer Service
There are both positive and negative reviews about ResumeNow service. Most of the complaints are about the billing. The website is quite dodgy about their pricing. They do not tell you in advance how much you will be charged until you finish building your resume. To download the resume, you pay for the 14-day free trial.
There are many complaints about people forgetting to cancel their subscription at the end of the free trial whereby they are enrolled automatically for the monthly subscription. Other complaints state that getting a refund is a hassle with ResumeNow. Some users have also complained that the customer service is not so friendly and they force you to carry on your monthly subscription even when you don't need it.
ResumeNow features a friendly and helpful customer service always ready to assist users in case they need any help. The support can be reached by using the country-specific customer care phone numbers listed on the website. Users can also get in touch with the support team through live chat facility available across the world. They also offer email support to send your questions and concerns which are typically answered in a day.
ResumeNow encourages the users to try the outstanding resume builder service completely for free. Users can visit the website anytime and log in to the dashboard, create the resume and download it in a .txt file for free. It gives free access to a large number of resume and cover letter templates and samples and the powerful Resume Builder tool to create your resume and cover letter easily and quickly. You can register for the service for free and keep using it as long as you wish without having to pay anything.
They also provide access to subscription-based services from LiveCareer and other services which can be purchased individually. The full access to ResumeNow services allows creating any number of resumes and cover letters without any limitation. It also lets you download the documents in any format including Rich Text, PDF and MS Word. Users can search across the job network, avail real-time salary info for jobs, access interview questions and learn how to answer them fast and enjoy other employment services.
Other resume writing companies

If you prefer a resume expert to write your resume or cv for you here are a few options to try and its totally free.
1. CV Knowhow - Offer free resume reviews and highlight improvements
2. TopResume - Can double the interviews, guaranteed!
3. Pure Jobs - A custom, modern resume that tells your career story.
ResumeNow is much more than just a resume builder service. It is a great place for anybody looking to build a resume from the start or update an existing resume to make it better. It is a great alternative to paying professional resume writers to get a resume created for you. This service lets you do it yourself while making it quick and easy. ResumeNow.com helps you create professional, eye-catching resumes that help you find your dream job.