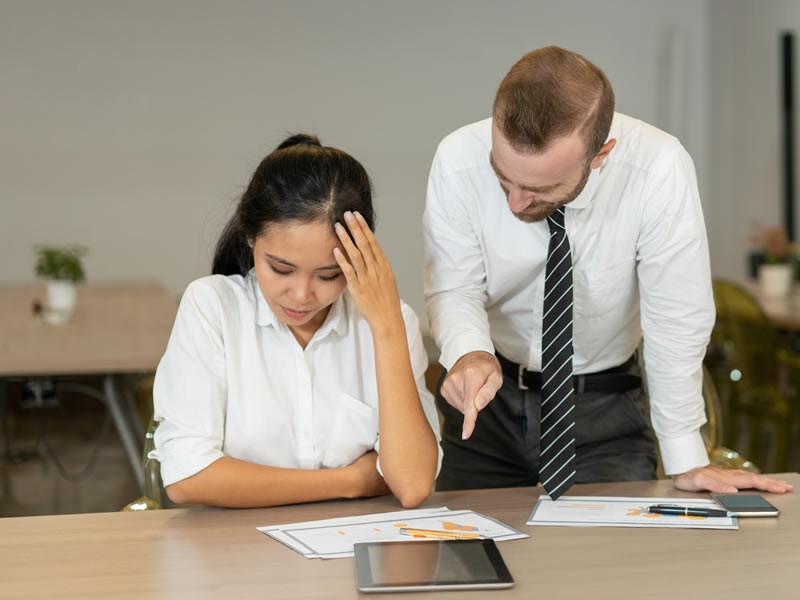 In the past did you ever have a fantastic job interview, you felt it was great and you were the best person for the job and then......no response. No phone calls, or emails. You make contact with them to find out what's going on only to discover that they've chosen another candidate. How did this happen! Well it maybe that your job references are the reason why.

Andrew Dunn the creator of JobReferenceChecker says "I made the company after experiencing bad job references myself, I was receiving lots of interviews that went great but after that the reference process all went dead. I then decided to create a fake company to request my own references to discover what was happening. I was surprised after I saw what one employer had said in particular. After this I thought why not help people in the same situation I was in and check their references too, and that's how it all started.

Lots of people think that the reference from their old job would only confirm the duration they worked there etc. They wrongly think that 'companies can't give bad references as they are scared of legal trouble'. This is somewhat true but is risky to fully rely on. This is what really happens:

Ex employers can answer questions in a certain tone of voice which can suggest towards something bad without saying

it directly.



Sometimes many employers just say bad things! They know that it's unlikely you will ever know what they say so they don't care!
A previous employer would ideally just state the dates of your employment and any job titles, but sometimes that just doesn't take place.

How do you know if you are receiving bad references?

Often a sign is that you are reaching to the 2nd stage of the interview process for many jobs and after this you receive a straight rejection even though the interview went great or you will hear nothing.
Andrew says ''Lots people say to me that it's no problem if I receive a negative reference as nobody can prove what is been said". That may be right, but, they don't have to prove anything. It's not court! Many employers have lots of people to chose from, so why would they waste their time trying to discover if your negative reference is true or false. Many simply will not bother and will just employ another candidate.
Basically you may never know what's really been said in your reference. Many times the new employer will not feel comfortable telling you what reference they received. It's due to this that you need to find see for yourself what's been said. A business such as www.JobReferenceChecker.com will analyse your job references for you secretly and show you what was said.
How to check you job reference.

When your ex-boss goes to far?

Now there are some things that an ex-employer can say about you legally. One example is if asked 'Would you hire this person again?' and they then say 'No'. That's ok, it's not perfect, but it's the truth. When they get into the finer details is when they should be more careful. If however they then said something such as ''I would never hire him again as he was the most lazy employee ever'' this may be classed as slander. Unless if course they could prove however that you were in fact the laziest person in the world. To summarise, if what they say is accurate you cannot get them in trouble legally, however if it's not and if it's something impossible to prove you may have a case.
If you think the statements made in the reference are untrue and believe that it then unfairly harmed your future work prospects you may be able to sue for 'negligent misstatement'. To do so, you must show that:

The information in the reference is misleading
Providing this misleading information has had a negative effect on your future employment
Your employer was negligent in providing a reference.
Sometimes for job references where you may not find it easy proving that what they were saying is slanderous the legal option is not the way to go. The best solution is to write to old company and ask them to use a different tone of language. You should also let them know that this has caused you to already fail job interviews. If they intentionally wanted to be spiteful, after knowing this they may feel they have caused you enough pain and it's time to stop. It's common that they don't know the amount of trouble this is giving you and they may stop.


Final thoughts

You can't 100% be sure but if you have a positive relationship with your company or boss and are leaving on good terms then you can ask them to make sure. They don't have to legally tell you but they can choose to if they want to put your mind at rest.
To conclude, it's essential that you discover what's been said about you by your employers. Don't forget, what they say to you is not always the same as what is said to your future employer.
Let us know what references your ex-employers have given you in the comments below.