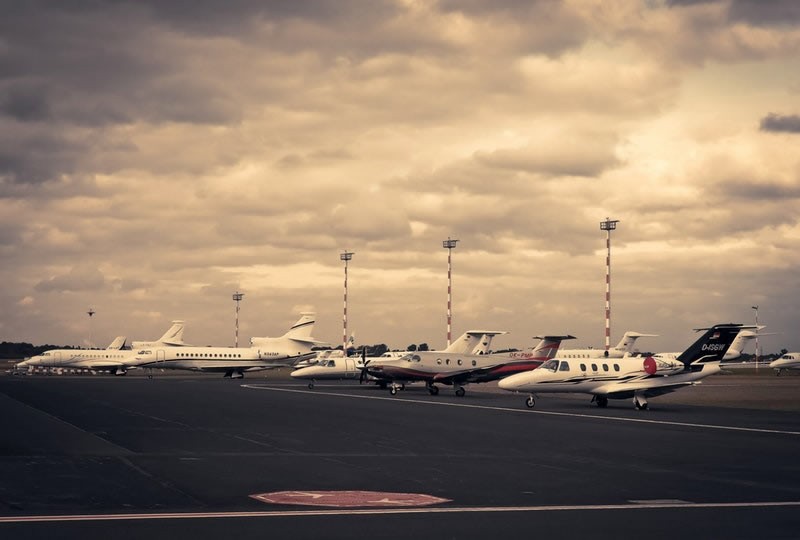 Flying across the world with the controls of some of the most sophisticated aircraft is a dream job for many. The road to a career as a commercial airline pilot is not straightforward. You come across a lot of decisions with a variety of training options, career paths and financing options. In this article, we have tried to simplify the process of becoming a commercial airline pilot. We provide a detailed guide on everything you need to consider and address on your route to achieving your dream job.
Why You Should Consider Becoming a Pilot:
The average airline pilot salary in the US is $113,709 with contracts lasting three to four years. A majority of airlines actually pay more than the average salary. According to Glassdoor data, Delta Air Lines pilots make nearly $137,500 yearly while American Airlines pilots make about $141,200. United Airlines pilots earn the highest with an average salary of $178,100. Federal law makes it mandatory that pilots fly only 1000 hours in a year to reduce pilot fatigue and maintain focus levels on the job.
As a commercial pilot working across different schedules, no two days are the same with new places, people, routines and challenges to experience each day. Pilots are also entitled to 1-2 weeks off per month and this makes it one of the few careers that allow so much of free time to spend with family.
2. Global shortage of pilots
Commercial airline pilots are quite in demand. Figures suggest that as many as 6,17,000 new pilots will be needed by 2036. This means you get a higher job security if you choose to become a commercial pilot as airlines will be scouting you to fill vacancies.
Due to the increased demand for air travel, airline industry is experiencing a pilot shortage globally. They also need to hire more pilots to replace the large number of pilots retiring. With such a global shortage, aspiring pilots can expect better growth and increased income in the future.
3. Spectacular views from the sky
If you've never had the chance to look at the world from a height of 10,000 feet, you don't know how stunning it is. It is just magical. And with the license of a commercial airline pilot, you can enjoy the views whenever you want. You can see it every day while you work.
Stunning views from your office window certainly beats any desk job. As a pilot, you can see the world throughout your career. You can also get discounts for your family and friends to let them travel to newer places and see the world at a highly discounted price.
Getting your commercial pilot license is just the beginning. The career gives you the opportunity to grow through several levels, starting with a pilot ground trainer to managing an entire fleet. You get a new achievement and training at each new level and this would keep you engaged and challenged throughout your career.
You also gain knowledge that you never knew you would get. You grow to become better at planning and decision making. You also learn patience, resource management and safety.
One of the most appealing things about being a commercial airline pilot is the access to airplanes. You get the privilege of walking right onto the airplane and driving up to the terminal. People are attracted to the career because flying an airplane is fun and exciting. Controlling the huge machine and taking off the runway is such a blast.
Even when you have gained enough experience, there is always a new place to fly or a new plane to try. Also, there is an amazing feeling of accomplishment upon landing safely after each flight as you were behind the controls.
​

How to Become a Commercial Airline Pilot:
Here is the step-by-step guide to becoming a licensed commercial airline pilot:
1. Meet the basic requirement
Commercial flying aspirants must be 18 years or more and be able to read, write, speak and understand English. Holding a private pilot certificate is also a requirement. Aspirants must also pass a physical exam which includes a vision test.
They should also have logbook endorsements from an authorized instructor to demonstrate their experience level and aeronautical knowledge. A pilot needs a minimum of 250 hours of experience to get a commercial flying license.
2. Pass the FAA written exam
In order to obtain a license, aspiring pilots must pass the Federal Aviation Administration (FAA) written exam and practical test. Clearing the written exam ensures you already have the knowledge to go for the pilot training. It shows that you possess enough knowledge of safety, regulations and navigation. The practical test requires the candidates to show proficiency in a number of operational tasks, their ability to meet industry standards and flying.
3. Earn the commercial pilot certificate
Training as private pilot in the beginning helps aspirants learn the basics of flying and know more about the airline operations and maintenance, maneuvering and communication. There are many flight schools that offer training courses for commercial pilot training. The key is to start with a reputed one such as Fly Aeroguard.
One can then earn a multi-engine rating and instrument rating to be eligible to fly in any weather condition and operate large and fast aircraft. Earning a commercial pilot certificate requires specific experience and flying to a higher standard ultimately allowing them to be paid legally to fly.
Once you master the commercial flight maneuvers and learned about the limitations and privileges of a commercial pilot certificate, you proceed to gain experience. Requirements of a commercial pilot license compel you to have minimum 250 flight hours before you obtain the license.
This includes pilot-in-command, flying under different conditions and complete instrument training. It also requires flying cross-country in day and night conditions and completing a specific number of landings and takeoffs.
Once you meet the requirements of commercial pilot job, you are eligible to fly for a commercial airline. You will meet the hiring requirments of the majority of commercial airline jobs. Look for the jobs of your interest and experience and get hired.
If you aspire to become a commercial airline pilot, you should now be clear about the requirements and process to make your dream come true. We hope this post gives you the confidence and guidance you need to become a licensed commercial airline pilot.