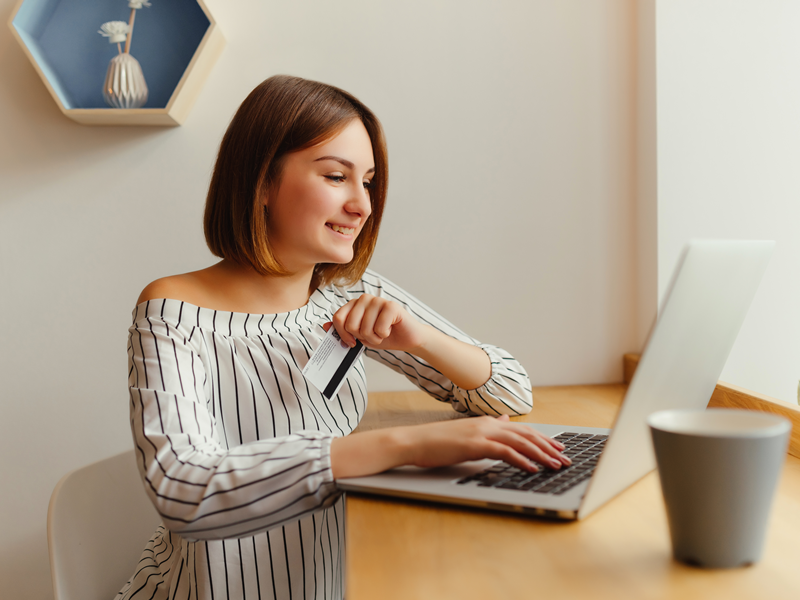 When choosing a path to take in the business world, many opt to go down that of e-commerce. This could be because they enjoy the freedom that comes with operating a business solely online or because they like being able to target audiences all over the world. Whatever the case, there are many opportunities in the world of e-commerce, so it's definitely a great path to take. You may be reading this because you're a new business owner and need tips regarding how to make your platform as effective as possible. In the below article, you're going to find five tips you can consider using in your e-commerce business.
#1.Ensure Quick Transactions
One of the most critical aspects of running an e-commerce business is the transaction stage for customers. Seeing as they don't have a physical till to go to when buying their goods, it's vital that you ensure their process is as seamless as possible. It means making sure that you have efficient merchant services which enable the customer to pay for products or services safely and quickly. It is also imperative that they're secure on these platforms and the risk of fraud happening is as low as possible. Some other key things to look out for when it comes to card processing services is ensuring that there is multi-currency conversion so that customers can pay in the currency of their choice.
As an e-commerce business, most of your marketing efforts are likely to be based online. In light of this, you want to take digital marketing extremely seriously and make SEO a priority. To start with, one key way of improving your SEO is to take time out to create well-researched and high-quality content. In addition to this, using the right keywords, using paid ads to help with visibility and optimizing your content for the web should also increase your chances of SEO success.
It is key that you do the steps mentioned above on a regular basis as it can help you rank high in search engines. It is so important as it's one of the only ways to gain the visibility that you need online and, in turn, customers who will buy your products. Ultimately, it's about looking for ways to make yourself an authority online and ensuring that you're a go-to business for your niche.

#3.Reduce Occurrence of Abandoned Carts
One challenge many e-commerce businesses may face is reducing the number of abandoned carts left by people who visit their site. You may need to explore ways of getting every customer to complete the process and make the purchase. One of the ways that this can be done is by ensuring that the process from checkout to final purchase is as easy as possible. You can choose to optimize your site's speed so that it doesn't slow down. In addition to this, customers are also said to abandon their carts as a result of additional fees that pop up when they're about to pay. To resolve this, try including all costs as early as possible, so there are no surprises. Follow-up emails also happen to be an excellent way of reducing the occurrence of abandoned carts.

#4.Make Your Customers Life Easier
If you want to improve your e-commerce site, it's key that you look for ways to make their lives easier. As briefly mentioned above, your goal should be to ensure that your customers are easily able to navigate your site and find what they're looking for. In light of this, evaluate your site and look at your analytics to identify what customers seem to be engaging most with on your site. Based on your findings, see how you can make their lives easier whether it be by adding a greeting card they can send with their gifts or making checkout quicker for new customers by allowing them to skip the sign-up form.
When you have a physical business, often customers and prospects have a physical person to speak to when they have challenges. It is imperative that you try and create the same accessibility and availability for online consumers too. You can do this by adding chatbots or live chats to your website. Doing so should ensure people are able to ask any questions or concerns that they might have easily.
Running an e-commerce business can be just as challenging as doing so in the physical sense of things. In light of this, you have to constantly look for ways to improve your business, especially if you want to know your competition out of the ballpark. As mentioned above, ensuring that your business operates as efficiently as possible is one of the best places to start.