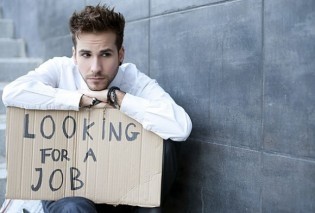 ​Have you been looking for a job for months but don't seem to be getting anywhere? Do you want to make your resume be the one that stands out from all the others? Do you have all the necessary experience, education and reputation, but are wondering what else you can do make yourself shine? There are many ways you can improve your chances of receiving that long-awaited dream job, many of which are not all that difficult. Here are 5 ways in which you can make yourself a more desirable candidate and instantly more hireable.
Revise Your Resume
Have you been using the same one for months now? Maybe it's about time you looked at updating it because times are changing. While an objective statement and list of duties and responsibilities may have worked before, prospective employers are now looking for accomplishments and achievements. Include a skills summary. Remove all those meaningless terms. Rather than saying you're a team player or results-driven, give some examples. Also, tailor your resume to the particular position you're applying for.
Get Some New Qualifications
Information technology has made it possible to get more qualifications at the drop of a hat. You don't need to attend college or evening classes for months on end. Instead, you can cram your learning into a few short weeks by taking an eLearning course, such as those offered at engageinlearning.com. You can find an online course in almost any subject, so tailor your learning to your job applications.
Get a Website
This won't apply to everyone, but for artists, writers, and other creative roles, a full website showcasing your work is a must. Maybe not everyone will benefit from a website, but an online presence will definitely help, even if it's a personal blog. It will mean people will be able to find you better online and learn a little bit more about you. Creating a website or a blog is easier than you might think. The most basic one is all that's required to begin with.
If you've already got a web presence, spend some time updating it and making it look more presentable. Think about what you're saying on social media, and make sure your pictures are not too stupid.
Reach Out for Help
For many, this tip will make you feel a little uncomfortable. After all, looking for a job is a very personal thing, and you don't really want everyone to know you're having problems. That being said, looking at your network of friends, family, and colleagues can be very beneficial. For many, it is the most effective way to get a job. Let's face it if you were faced with a long list of similarly qualified candidates and you happened to know one of them, which one would you be more likely to hire? The one you have a personal connection with of course.
Job searching can be a very grueling experience and a very frustrating one when you don't get the results you're expecting. With the tips above in your job-hunting arsenal, you're in a better position to find a job that you love.