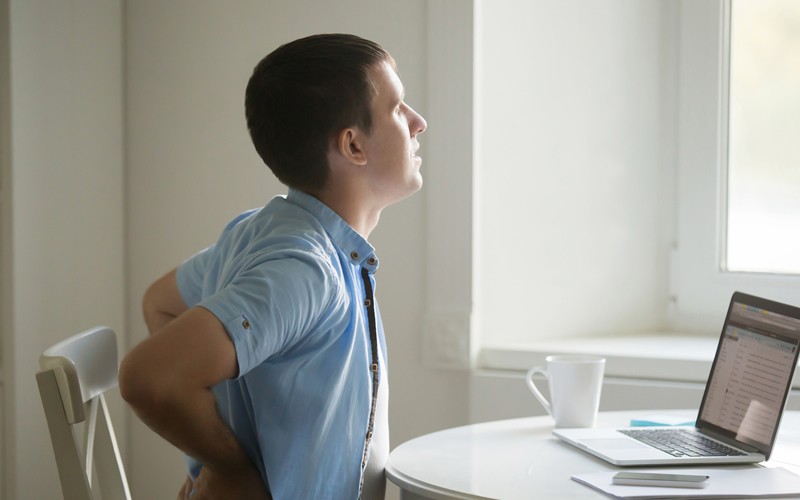 Offices aren't always associated with being spaces that are a hotbed for potential injury, but they can be. There are a number of injuries and ailments that you can suffer with and pick up in the place that you work in, and whether they're surprising or not, they'll all hurt you the same!
Just so you're aware of what unexpected dangers your workspace might pose to you, and so that you can then do your best to avoid them from here on out, here are three of the most surprising injuries that can befall you in the office.
Everybody knows that accidents happen, but it's still a surprise when they do! Whether you lift incorrectly and suffer a musculoskeletal strain, slip on a wet floor and get an impact injury, or trip on a loose wire and suffer a scrape or gash, offices are areas where accidents always have the potential to rear their head.
Regardless of whether it was an accident or not, if you were ever to suffer an injury in the office that was not at all your fault, then you would be in line to get compensation for your trauma. If, for example, the injury you suffered caused you to lose out on a portion of your income as a result, compensation helps to relieve any anxiety and stress. By getting in touch with The Compensation Experts, you give yourself the best opportunity possible of getting everything that was owed to you. So, should you ever need to, make sure you do it!
There are a number of strange occupational hazards out there that you will be surprised to find out are actually real. From the hearing loss that call center workers suffer from thanks to acoustic shock to the chronic skin infection that rose gardeners get thanks to fungus, the amount of hazards that the world of work creates is outrageous.
To avoid any hazards that might befall you in your occupation, try to be mindful of what they are and then figure out ways to work around them.
Offices are generally places where a lot of people sit around together throughout their day, seldom moving unless it involves a toilet break or heading to the printer. For this reason, posture strains are, albeit surprisingly, rather rife. There's repetitive strain injury (RSI), for instance, which occurs when a worker sits uncomfortably at their desk all day, and this is an ailment that can end up hurting just as much as any other office-based injury.
If you want to avoid straining your posture, simply make sure you're more active throughout your working day. If that means spending your lunch break going on a leisurely walk and not sitting at your desk checking your social media sites, then so be it!
The office is littered with a number of situations and instances that can lead to your potentially pick up an injury. So, be vigilant, even when you feel like you don't need to be!