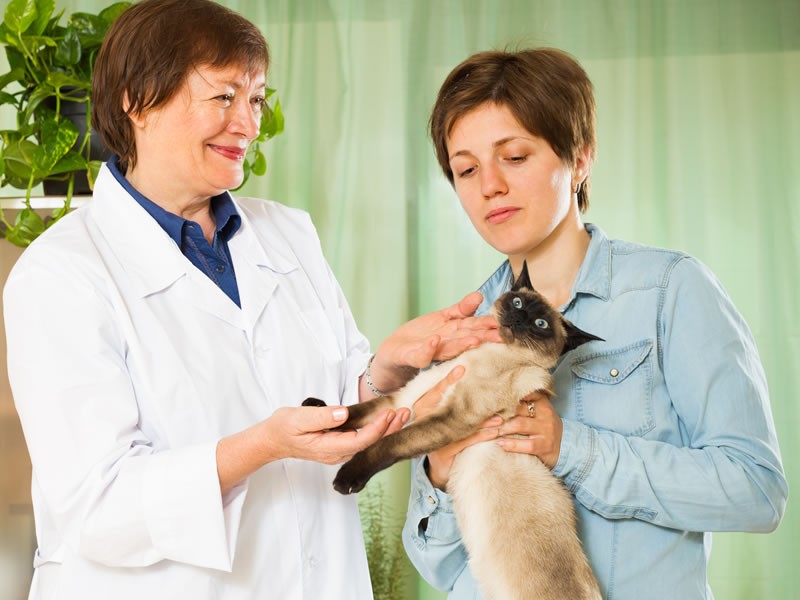 Fancy a career working with animals?
Do you want to work with animals but not sure in which position? For all the animal lovers out there, a career which involves working with them can easily seem like the best job ever. With so many different types of jobs and roles working with animals, however, it can quickly become challenging to understand exactly where you fit in, and in which position you would perform best in. Perhaps you want to help cure animals, by helping them to get better meaning a veterinary position may be right up your street, but it isn't for everyone.
Maybe the medical side of things isn't your cup of tea and so you would rather a more nurturing or even rescue position. Then again, simply looking after or selling house pets and supplies is where you want to be, it all depends on the individual!
This is when it can be quite useful to know what types of careers there are that involve working with animals, and how you can get there.
If you feel like this could potentially be you, then no need to look any further as in this article, we cover the top 3 careers working with animals, and what you need to get into them.
We did some research and found that the most common job people like are:
Veterinary surgeon
Zookeeper
Working for an animal charity
RSPCA inspector
Wildlife documentary production
Veterinary nurse
Marine biologist
Police dog handler
Army dog handler
Zoologist.
But specially we going to talking about how to target the most common jobs which are
:
Veterinary surgeon
Animal Rescue Worker

Animal Shelter Manager
Zookeeper

How To Become a
Veterinary Surgeon
Veterinary surgeons, or vets, look after and maintain the health of animals. You will prescribe medication for animals, treat wounds and illnesses and conduct operations.
Vets can work with pets, farm animals and animals in zoos. To become a vet you need to take a veterinary degree, which will typically last five years. Your subjects should include biology and at least one other science subject or maths – different universities ask for different combinations. You'll also need several weeks of relevant work experience in a variety of settings, such as vets' surgeries, animal rescue centres, farms or zoos.
This job is one of the most well-known in terms of animal-related careers, as it is a job which is very demanding. Nowadays, veterinary surgery is known as being a very popular career option for many young people. Training to be a vet takes around 5-6 years in total and is a job which is mostly 24 hours a day, 365 days a year, so this is an important factor to keep in mind when considering such a position. Qualities of being a good vet include resilience, communication and empathy.
Requirement:
​

Degree, from either a university or specialized Veterinary school.



Related skills
Communication
Customer service
Interpersonal skills
Leadership
Problem solving
The route:
Step 1: Complete a Bachelor's Degree Program
Step 2: Earn a Doctor of Veterinary Medicine
Step 3: Become Licensed, by complete a course
Step 4: Gain Experience do Charity work
Step 5: Become Certified in a Specialty
Step 6: Become a Professional Association join a membership
​

How To Become a Animal Rescue Worker

If like a vet you are interested in helping animals but not so much in the surgery, then a position in animal rescue may be better suited to you. An animal rescue worker involves looking after animals in kennels, rescue centres or sanctuaries. It even includes driving out to possible bad homes where animals are not treated well or left in horrible situations. This is also a demanding position which involves a lot of patience, care and confidence. Rescue work requires a diligent, hard-working attitude with individuals having to be flexible and most of all reliable.
The role of an Animal Rescue Worker can be hugely rewarding in terms of making a real difference to the well-being of animals and in educating owners who care for them. However, it's also extremely demanding and specialised.
The practical aspects of the work require the lifting, carrying and moving of equipment and animals. You should consider that dogs, for example, may weigh 30-40 kg, and sheep more than 70kg. You will find yourself subjected to intermittent, highly physical activity.
Requirement: Qualifications not always necessary, however a diploma in work-based animal care, may sometimes be asked for.
Related skills:
Communication
Customer service
Interpersonal skills
Leadership
Problem solving
The route:
​​If you are interested in working for an animal rescue organization, consider pursuing a career as a veterinary technician, veterinarian, or administrative service manager. While there are other entry-level positions only need a high school diploma, these professions require postsecondary training. Veterinary technicians need an associate's degree, administrative service managers are required to have a bachelor's degree, and a doctoral degree is needed to be a veterinarian.​

How To Become a Animal Shelter Manager

Working in an animal shelter can be very rewarding. An animal shelter manager is mainly responsible for managing daily activities to ensure all operations run smoothly. This can include supervising staff members as well as any volunteers, educating visitors on how to properly care for animals in the right way and the rehoming of pets. Animal shelter managers should be organised, and are usually required to have relevant work experience, an associate's degree or a certificate IV in captive animals.
Requirement: Certificate IV in captive animals, degree, work experience.
Related skills
Communication
Customer service
Interpersonal skills
Leadership
Problem solving

How To Become a ZooKeeper
If you prefer more exotic animals, and you are more into the caring, cleaning and feeding of animals, then perhaps a career as a zookeeper may be a good fit. This includes also keeping an eye on their well-being and keeping their environments stimulating as well as educating visitors about the animals. Zookeepers must have a genuine compassion and strong interest for animals as well as good observation skills.
Requirement: Requirements vary depending on the zoo, but could include: Animal management diplomas, Biology degree, GCSE's
So there you have it, 3 careers that you can follow if you are interested in working with animals. Hopefully, this has helped you to think a little deeper into the best position suited to you!
Related skills
Communication
Customer service
Interpersonal skills
Leadership
Problem solving