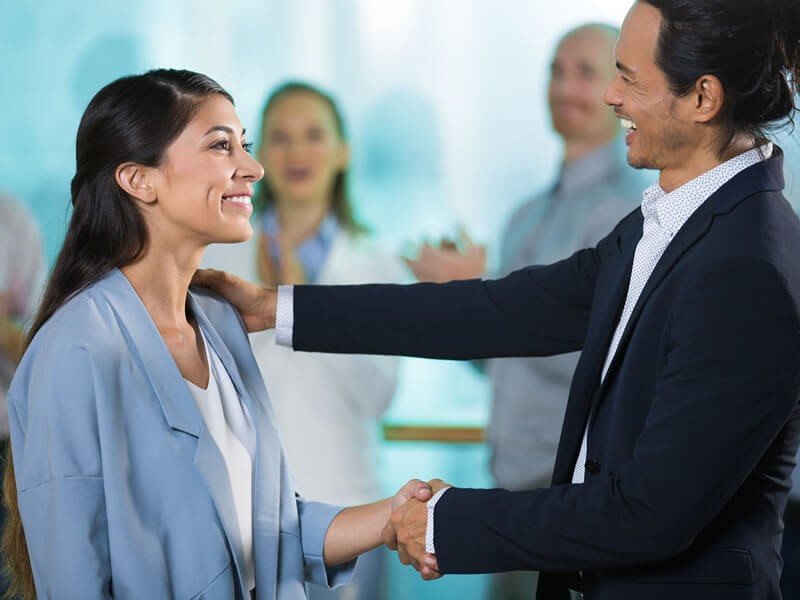 No matter where you're falling on the employment spectrum, there are some pieces of career advice everyone can follow and should be doing to help keep them from being lost in the shuffle. Not only will these tips help increase your professional development, but also help you take an active role in your success. It doesn't matter how busy you believe you are, now is the time to begin.
#1: Don't Neglect Your Resume

​
Your resume is your career lifeline. This document not only tells the story of where you've been and what you've done throughout your career, but it's also your ticket to a new career opportunity when something incredible rolls around. Even if you're not an active job seeker, keeping your resume up to date is still critical because it should be ready to go so you don't have to make last-minute updates should the need for it come up.
Think of your resume as one of the most documents in your possession regarding your career. Therefore, the last thing you should be doing is neglecting it or rushing to make an update because careless mistakes could occur. For those who haven't glanced at their resume since beginning their current job, it's time to update it with relevant information.
No one knows when the perfect job opportunity will become available and, if your resume isn't up to date, you won't be able to act on it as quickly as your competitors. When you're proactive about such things, you can take the next step without worrying about presenting information that's inaccurate.
#2: Become a Member of a Profession Industry or Association

Unfortunately, many individuals disregard professional associations even though they're one of the most dominant career tools they could have in their arsenal. When you're a part of this kind of community, you can discover what's available for professionals working within your industry who share your same role. It's essential that, once you join these groups that you attend the meetings as regularly as possible. In doing so, you'll find that you'll have opportunities in many circumstances for meeting top professionals in your field or continuing education opportunities. Like receiving your MBA online, for example.
If your schedule allows, it's also recommended that you volunteer on the leadership board. In doing so, you'll make a name for yourself in addition to getting to know other members. It's critical to remember that these are the people you're going to become "one" with and that you're becoming part of a community that's new to you. You'll be exploring new opportunities, establishing best practices, and sharing experiences together. Not only do associations look great on your resume, but they are excellent networks for tapping into the job market. However, it's vital that you don't wait until you are job hunting to do so. Become involved with the association immediately and begin relationship building.

#3: Find a Professional Mentor

​
When you find a professional mentor, they can help guide you throughout your career by offering practical advice and when they share his or her experiences. Once you determine which professional in your field whose career you'd like to emulate, you can ask this individual if they could be your mentor. They don't necessarily have to have the same job as you'd want to do in the future. Instead, look at the individual's character traits and hone yourself from there.
It's essential that you find a mentor who is willing to engage in this kind of professional relationship with you. Think about how you'd like to define the relationship and how it will work for both of you. For example, will a monthly lunch meeting work for both of your schedules while simultaneously meeting your goals? It may also be beneficial to work in at least one or two phone calls per month for progress updates and check-ins.
#4: Become a Professional Mentor for Someone Else

Your knowledge could be beneficial to someone else no matter where you are in your career. Therefore, it's a good idea to find someone and take them under your wing. Not only are you giving yourself an opportunity to teach, but you're learning at the same time. You'll be providing someone else with helpful advice while helping them grow and, at the same time, you'll be developing your leadership skills.
When approaching this mentoring opportunity, do so in the same manner as described in tip three. Be sure you're clear with the proposal, as well as what will be involved. The person should be aware of what you have to offer, as well as what you see in them. It's critical that you find an individual who understands why mentorship is beneficial and who wants to learn. However, once you begin your search, you'll likely find many candidates.
#5: Keep Track of Your Accomplishments

As your career continues to progress, it's a good idea to keep track of your accomplishments. Your list can be as long as you'd like, so don't worry about editing it for length. You should also include small victories. If you have evidence to back-up these accomplishments, this should also be kept on file. An example of this would be a letter from a client that compliments your service. When you're feeling down, these things will help keep you motivated.
Your track record of accomplishments serves as an excellent tool during job interviews and performance reviews. You'll be able to reference specific projects and endeavors you've completed successfully, and offer provides details regarding how you've impacted the business with your work. Additionally, each time you update your resume, you can refer to this list for inspiration regarding which accomplishments you'd like to highlight.