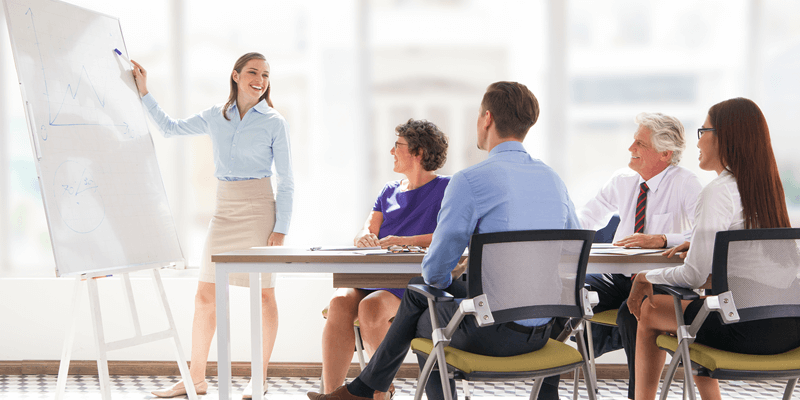 Most business managers wouldn't hire unqualified employees. But so many of them do employ under-qualified workers. Sometimes employees become under-qualified due to changing technology or the development of new methods. Don't get me wrong; training does come at a cost. The two biggest resources used for job training are time and money.
When you mention training the most comment answers are:
"We are too busy to learn something new right now."
"We just don't have the money to pay for training."
The bottomline is training is important. If you were to be putting your trust into somebody, say a driver or bodyguard, wouldn't you choose the better trained option? A lot of businesses offer initial training for new employees so they can learn their role and how they fit in. When this doesn't extend to ongoing training, it can be a massive mistake.
Not training your employees also comes at a cost.
Here are some reasons why.

1.Untrained Employees means Unhappy Employees

Employees who feel inadequate, underachieving, or unsupported are unhappy. They aren't satisfied in their work, which will cause them to underperform, make mistakes, and not care about their work product. That costs the business in lost time and money.

2. An Untrained Workforce Won't Be Efficient Long term

​
An efficient workforce is one that can do its' job quickly and effectively. The great JD Rockefeller was a staunch believer in efficiency and claimed it was a key to his success.
There shouldn't be a need to pause on the job, there shouldn't even be hesitation in performing tasks. Any and every area an employee might need to deal with, they should be trained in. This could be customer service, employee management, or knowing security and data protection procedures.
Training your employees in the relevant areas allows them to perform their job without hassling co-workers or even yourself. The better they are trained, the faster they can work. Somebody skilled and trained in man management will do a much faster and better job in customer service than an employee with poor social skills and no training in communication or customer service.

3.Training Can Be Cheaper & More Accessible Than Ever

One of the old drawbacks to training was losing your workforce for extended time periods. That, and the cost of travel and accommodation for employees in training.
Thankfully that's a thing of the past. Nowadays simple things can be trained through free resources available online, such as YouTube. More complicated skills can be learned faster and from work or home thanks to online services. Services such as those offering IT video training or from home qualifications have grown massively in recent times and offer in-depth and on-demand training at a much lower cost than hiring individual teachers or classes.
Offering online training lowers time investment and costs on both sides, so the savings are mutual and everyone's a winner!

4.It Creates a Valuable & Happy Workforce

This one is overlooked by many business owners. Employees like to be kept stimulated and they do not enjoy boredom. They also like to be valued, and they like that value to increase over time as they learn more and become better at their jobs. Can you imagine working somewhere without ever moving up the ladder?
Talented young employees could leave for better offers or higher positions elsewhere if you don't take good care of them. These employees are hungry and want to progress. It's also still cheaper for you to train them and promote from within than it would be to recruit a high level employee from the outside.
Regular training coupled with increases in pay to reflect that value are important if you want a loyal workforce. Employees are likely to recognize your investment in them with the type of loyalty that isn't reflected by a dollar amount.