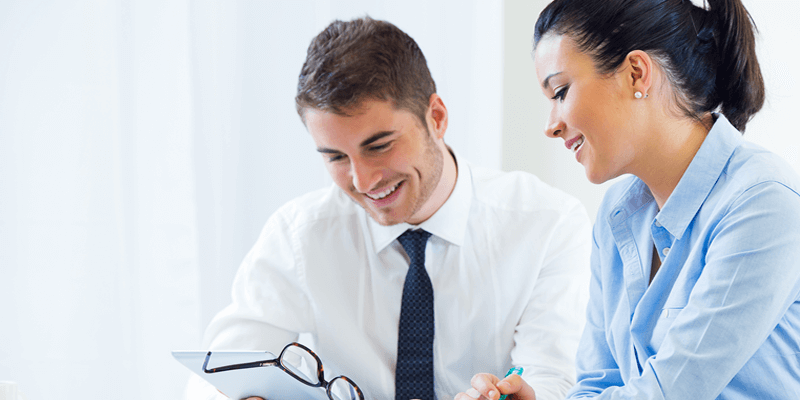 Being a school administrator is a challenging job yet the rewards and satisfaction it brings are immense. Managing a school is not just about managing its administration but also involves framing the foundation for the future of the next generations. Therefore, you need to be a born leader to handle the responsibility effectively. Besides leadership, there are several qualities that you must possess to hold this position. These include assertiveness, dedication, clear thinking and behavioral skills.
Additionally, an advanced degree in education is the qualification that is essential for the role. But this is not where it ends as you need something much more important to be a play this key role. Perhaps, the two most vital quality traits that every school administrator must have are conflict resolution and flexibility. Let us understand these two qualities in detail and see how far they go in enabling you to play your role of a school administrator.
Conflicts are a part and parcel of life, whether at home, school or workplace. However, conflicts at school may be little more complicated as they usually involve young and immature people. Conflicts between students are perhaps the toughest ones to manage because you have to convince them both with the reasons they can comprehend. These are young minds who think that they are always right. When conflicts do happen between them, they will seldom be willing to budge from their respective opinions. As an administrative authority, you will need to be assertive enough to convince each of the parties involved that the best option would be to close the conflict sooner rather than later. Conflicts may take place between teachers and students, teachers and parents and teachers and teachers too. Here again, you would require a lot of patience and tact to smoothen up the situation. No book teaches you the art of conflict resolution but you will have to polish the skill with experience over time.
How to Recognize the Nature of Conflict:
1.Pay attention: Workplaces vibrate with energy. Even in high-stress environments, there's a kind of buzz going that can be positive or negative. When morale is down, don't wait. Step up and start asking questions, digging deeper. Leaders need to be connected with their teams

2. Listen: Stop. Listen to all parties, individually. Listen to understand, not to respond, formulate an argument and be right. There's a critical difference between understanding and responding. This will help you understand the conflict and nature of the conflict.

3. Take out the Emotion: As a leader, it's easy to confuse emotion with motivation. Emotions cannot drive decisions. A leader needs to be impartial and keep a cool head.
Unless you work in a bubble, you will have to deal with conflict as a leader. Strengthening your conflict-resolution skills will be key to great leadership in your organization. These moments are opportunities for your team to strengthen and grow. Your team is counting on you to help them resolve problems and keep organizational morale up.
While assertiveness is one aspect of running a school successfully, flexibility is another key trait that you cannot absolutely manage without. Sitting at a high position does not mean that you can have everything done in your way. Conversely, there is a need to adopt a mature mindset and a flexible approach so that you can empathize with others and understand their viewpoint. Whether you are dealing with students, teachers or parents, you need to step into their shoes and understand their issues so that you can resolve them. Being rigid is easy but the strength of a true leader lies in being flexible. This a quality that can win you allies for the long run and get people to favor you in every step you take for the betterment of the school.
Running a school is a job of big responsibility but the right approach can bring success, trust and acclaim for you. Cultivating the right traits can make you a positive influence in driving the growth of the school and the students as well.

Methods Used to Solve Workplace Conflicts

Disciplinary Action
Most businesses maintain a set of policies designed to limit workplace conflict by prohibiting certain modes of dress, speech and behavior. If the owner or management staff of a business fails to enforce those policies, it can lead to conflict. By making it a point to enforce the policies through disciplinary actions, such as verbal reprimands or unpaid time off, businesses limit some of the sources of conflict. Simple reprimands often serve to "shock" employees back into work appropriate behavior. In a small number of cases, dismissal of employees that will not alter their behaviors proves the only solution to conflict resolution.
Negotiation and Collaboration

Negotiation and collaboration provide two paths for businesses to solve conflicts in-house. In situations where a conflict arises between otherwise productive employees, a manager or business owner can often act as a go-between and negotiate a solution to the problem. When collaborating, people in conflict work together to generate a set of suggestions and ideas until they find a solution that works for both of them. Both negotiation and collaboration work best during the early stages of a conflict, before the people in conflict settle into positions from which they will not move.
Mediation
Mediation provides a voluntary, informal method for conflict resolution. The mediation process typically calls for people in conflict to meet with an uninvolved, impartial third party -- the mediator. Rather than provide or compel a solution, the mediator works with both parties to promote open communication in an attempt to reach a mutually acceptable solution. Mediation imposes no legal obligations on the persons in conflict to act on the solution
Arbitration
Arbitration, like mediation, calls for the persons in conflict to meet with a neutral third-party or, sometimes, more than one neutral third-party. Arbitration differs from mediation in that the arbitrator listens to arguments and considers proof offered by each side of the conflict. After hearing the arguments and examining any proof, the arbitrator issues a decision. Arbitration typically imposes a legal obligation on the parties to follow the decision.
Want to be sure you're being a good Successful Administrators? Here are five other traits and important characteristics any effective administrator should possess and demonstrate on a daily basis.

1. Self-aware
2. Excellent communication skills
3. Resourceful
4. Lead by example
5. Power of teaching and learning