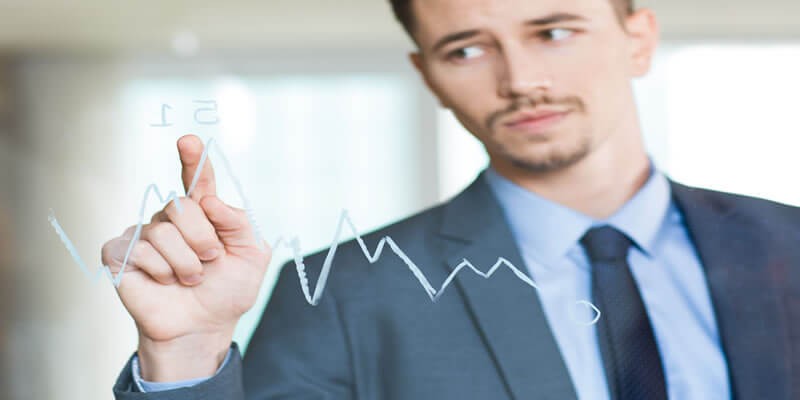 The latest business tech comes with many advantages; therefore, it's the duty of employers and employees to keep themselves knowledgeable when it comes to knowing what's available to them in their industry. This, however, is easier said than done. The world of technology is overwhelming, which is why you need to learn what's noise and what's worth listening to. Looking for ways to update your equipment? Wondering how to streamline business processes? If so, consider the following:
​
#1.

Social Media encourages more candidate interaction.
Social media is nothing new, but its role in business is becoming more popular over the years. What started as platforms to speak to friends and family, has now transformed into ways for businesses to speak to their customers while enticing their demographics. If you're yet to fully embrace this tool, your business's online presence is flagging; you need to put a social media strategy in place if you want to attract customers and keep them engaged.
When it comes to selecting what social media platforms to use, you need to research and take your demographic into account. For instance, although Instagram is one of the leading social media platforms, if you don't have interesting photos to post, then your attempts may be wasted. Instead, Facebook, and LinkedIn are more ideal for companies who are more content focused.
Although not much will change in social media in terms of new platforms for you to consider (we've already seen the rise and fall of Vero, who tried to overtake Instagram), but the way you interact will adapt. You need to be transparent, engaging and, above all else, you need to invest in your brand's appearance.
LinkedIn is Now More than Just a Professional Network
In 2018, LinkedIn officially hit 530 million members, Instead of being just a networking site, LinkedIn has shifted into a major content platform. With 100,000 new articles being published every week, LinkedIn is producing new, organic content at a record pace. This presents creative recruiting teams an opportunity to change their LinkedIn identity, and attract candidates on the platform in new ways. Failing to take advantage of the "new" LinkedIn will almost certainly cause organizations to lose top talent to their more digitally-focused competition.
Instagram Stories are the Next Big Thing for Social Recruiting
The employer branding opportunities Instagram presents can be a vital component of a talent acquisition strategy, and when the platform released their Instagram Stories feature this past year, it once again changed the game for social recruiting.
A mobile video platform, Instagram Stories receive 35% more views for brands compared to Snapchat Stories. In addition, a different study conducted found that the rise of Instagram Stories has led to a decrease in regular post engagement.
Facebook recruiting
Facebook advertising has grown from strength to strength in recent times, with it having a massive audience . Facebook has over 1.8 billion active monthly users, so using it as a way of advertising is a no brainer! It promotes your employer brand, and it also helps that it's super easy to use, with end result looking great. An yes you can post jobs to you facebook page and promote to a selected demographics making facebook a powerful candidate sourcing tool for small and large companies.
#2. SAP Supplier Portals

​
​ Working with suppliers can prove difficult at times, however, by using an Omnia SAP Supplier Portal provided by Weaveability, businesses can smooth over their supply chain and limit issues such as miscommunication. Investing in such technology means companies can speak in real-time and drive efficiencies; it also means they can offer more stability. If you're worried about disruption, such technology can be integrated seamlessly, causing minimal disturbance.
Nowadays, people expect and require their questions to be dealt with and answered almost instantly. What's more, they don't want to phone up the company to speak with someone directly. To solve such an issue, companies have integrated chatbots and utilized AI, allowing customers to get their questions answered as quickly as possible.
AI and automation will impact nearly every facet of the workforce in some way in the future. However, certain industries—particularly human resources and finance—are more likely to see big changes in 2018. New AI tools are complementing the skills of human workers in these areas, and changing many established roles that are easy to automate.
In recruitment, an effective chatbot stands to make the HR department's life much easier and accelerate the hiring process. They can lend a helping hand in the screening process by gathering information about prospective employees or executing rapid background checks. Suffice it to say that if they aren't already, chatbots present exceptional potential to serve as the recruiters' ideal assistant, doing all the heavy-lifting.
Interview chatbots help grow the throughput of the HR's pipeline.While such digital transformation can cause anxiety and employers fear it causes disruption, the opposite is, in fact, true.
Chatbots and AI allow business operations to be streamlined. Plus, with 75% of internet users turning to chatbots when it comes to having their qualms dealt with, businesses who aren't adopting this new form of customer service are surely missing out.
Simply put, they augment the department as well as the HR workforce's bandwidth. To begin with, artificial intelligence in recruitment can be employed to stand in lieu of personnel manually screen candidates. In fact, they can also step in to replace elimination interview rounds. This, in turn, will allow the quality of hires to be boost since human HR professionals can then categorize applicants and contact the most appealing ones first instead of expending precious time talking to every prospect who should be ruled out. This augments quality by enabling professionals to concentrate their time, effort, and energy where the optimal scope for a high-quality match is present.