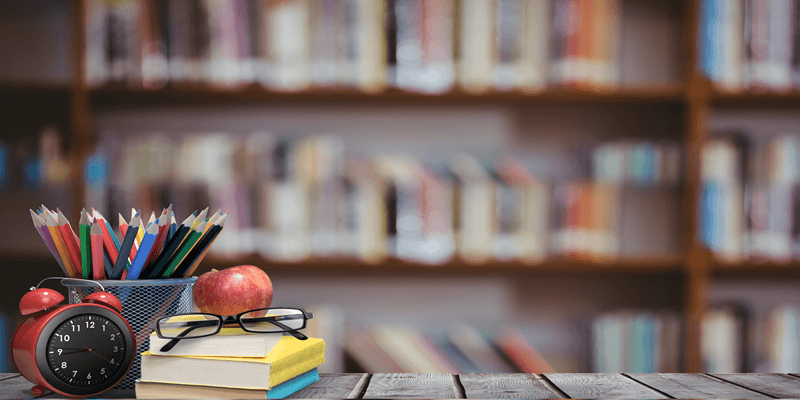 Education is a very important aspect that dictates the way people think in society and gives them the chance to move up the career ladder. Although not everyone likes the idea of spending most of their life studying, the thought of broadening their horizons and becoming better professionals inspires many people to continue their studies. Fortunately, everyone can further their education, regardless of their age or previous knowledge. The great thing about education is the fact that people can always learn something new.
When someone is truly passionate about a certain subject, they can find ways of incorporating it into their day-to-day life. While some believe that furthering your education is most of the time costly and time-consuming, they are far from reality. Below there are a few study options that prove that anyone can further their education without breaking the bank.
​Even though books are becoming less popular these days, they are still great sources of information. By visiting the local library, people get free access to an unlimited number of books, on numerous topics. Moreover, there are some libraries out there that offer services that are not necessarily related to books. Some of these are: digital downloads, cooking classes, ancestry information and many more. Book discussion groups or technology sessions are just as relevant for those who wish to further their education on a budget.
Take Advantage of free Online Courses
Online education tends to get a bad rap, but some of the most prestigious universities in the world now offer college courses through the Internet to anyone who wants to take them. And the best part? A lot of them are completely free.
Online courses are probably the best option when it comes to furthering your education. First of all, they are affordable, and they can be completed at any time and age. Moreover, if you're a mother, father or already in employment, online study allows you to improve your skills without having to stop working altogether. For instance, if you're a data scientist, you'll need to remain knowledgeable of your field. Through an online data science masters, you can accumulate valuable information and learn how to solve problems with the latest business tools, without the full costs of attending a brick and mortar college.

When they hear the word lectures, many people think of the traditional classroom environment. However, there are numerous places where one can learn more on a certain topic, directly from a professional. Museums or bookstores tend to host discussions on different topics. These talks are free of charge, and everyone can take part in the discussion. One can search for such places online or try to get in touch with different bookstores and try to learn more about the upcoming event.
Universities around the country, especially community colleges, often offer adult education opportunities. While some colleges limit retiree participation to auditing the class, others offer degree programs and charge a reduced tuition or even waive tuition for people over a certain age. My wife took an art course and I took a photography class and a history course about the Civil War at the Center for Learning in Retirement at Delaware Valley University. Community colleges often offer a number of classes for seniors through an adult education division.

Another great way of gaining experience and knowledge is through a work experience program. Nonetheless, a lot of people are reluctant to this idea, considering many placements do not pay enough or anything at all, and are usually in major cities. When looking for work placements, make sure to find one that is best suited for you, but that also pays – even if it's only in expenses.
There are so many amazing ways of furthering your education that doesn't require spending a lot of money. Ensuring you continue developing your education is vital, especially in such a competitive climate.