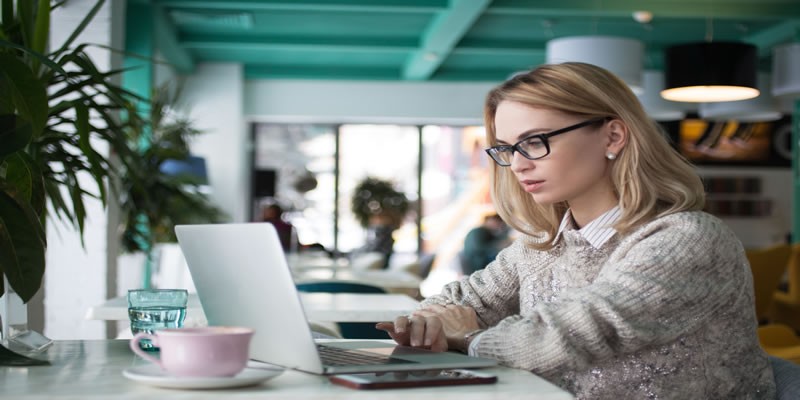 Once upon a time an undergraduate degree was pretty much all you needed to guarantee an interview for the job you have always wanted. However, today's job hunters are facing fierce competition and more people than ever are now considering post graduate diplomas and degrees in a quest to gain the edge over career rivals. People choose to take a Masters degree or a PhD for many reasons. You might want to further your career, change career direction, defer a career decision, enter a profession that requires a specific qualification, pursue your passion for a particular subject or learn more about an industry and create valuable contacts.
A postgraduate qualification is a good way to enhance your job prospects. It enables you to stand out from the crowd and it shows that you have commitment and dedication.
If you are thinking about pursuing further study, there are a few things you should consider before you enrol.

Decide if you need to pursue postgraduate degree

Academic careers can certainly benefit from an applicant having embarked on further study, but if your chosen career path relies on other factors, you may want to consider whether the time spent studying could be better used elsewhere. CNBC.Com have published an interesting article noting 20 high paying jobs that don't require a postgraduate qualification. Yet, many of these careers will still require a lot of experience in a specific role. Research your desired career path to discover if a postgraduate qualification will enhance your role and your chances of securing this post.
Things to do:
Think about what you want, and why

Make sure you're doing a postgraduate degree for the right reasons

Attend university event days

Talk to past students

Things to not do:
Rush into any decisions

Just rely on university rankings

Forget to think about funding

Underestimate the effort required for your postgraduate degree

Ask yourself if you can afford a postgraduate degree
An undergraduate degree can leave you in a lot of debt, so do you really want to accrue more debt by pursuing another qualification? If you would be solely responsible for financing your postgraduate study, and think you can't afford it, don't give up just yet. You may be surprised to learn that there are scholarships available for postgraduate studies in a range of subjects. Check out USAScholarships.com for an extensive List Of USA Scholarships.
Another factor in the process of choosing a degree is how you're going to afford it. Grad school can set you back a lot of money, so you need to be absolutely sure your course is right for you before you make the investment. While choosing a degree, you should try to consider how you're going to fund your prospective course. A good place to start is your prospective university's official website, as it may offer its own scholarships, grants, fellowships, bursaries, awards, or assistantships. It's also worth checking home-and-host-country government websites, charities, trusts and other external scholarship sources, student loans and employer sponsorships – read more here. You should also research the typical living costs in your host country, so you can get an idea of how much you should budget (there may also be a minimum amount you need to meet the country's student visa requirements).

Where to seek funding:
Take a look at the USA scholarship
Look for Government funding

Employers

are also potential sources of funding.



Charitable trusts and societies – many offer a modest number of small grants.
Seek a postgraduate degree loan
How to manage your money during your course
​:
Figure out a budget – making your money last through each semester can be hard
Balance your work and studies – if you work part-time during your studies, here's how to find a good balance, plus how you can find a job.
Manage debts – many of us end up with debts one way or another, but rather than panicking about them, the important thing is to find a way to make them manageable.
Postgraduate study is more intense than a degree and relies on you to study independently, even on a taught programme. Such a time-consuming commitment needs to be considered very carefully and if you are working, even part-time, you will need to organise your studies around this. You can also choose to study part-time which would ease the pressure somewhat if you have other commitments.
You've probably heard about how challenging master's and PhDs are compared to undergraduate programs, but many students are surprised by just how intense their course is, requiring them to motivate themselves and work more independently than before (with fewer contact hours with tutors). This means you'll probably spend less time going out socializing than you did as an undergraduate. So, when you're choosing a postgraduate degree, be sure it's one you can commit to without losing interest, even when the work gets really tough.


Have you chosen the right course
Once you have decided that you have both the time and the finances to study for a postgraduate degree, and that it will enhance your career prospects, you need to reflect on the subject you wish to study. If you have a very specific career in mind, you may already be set on a certain subject, but other jobs may benefit from different qualifications in assorted subjects. If possible, speak to people with the career you wish to have and discover how they accomplished it. MBA Crystal Ball also has some great advice about choosing the right course.
The right institution is just as important as the right course. In addition to the merits of the courses they offer, check out the university's facilities and the success of their alumnae. Attend university open days and speak with staff and students for authentic feedback.
Embarking on further study after completing an undergraduate degree can be daunting, but it can also be the best thing you decide to do for you career.
Some suggested factors to consider include:
Your age – Some Colleges or universities are exclusively for mature students
Your gender – Some only consider applications from students identifying as female. Female applicants may apply to any College but the women's Colleges are able to provide an environment focused entirely on the needs and expectations of female students.
College size (number of students).
Particular facilities such as libraries, sports pitches etc.

Why you should Pursue Postgraduate Degree

​

You can move up the career ladder: Whether you are seeking work or hoping to be promoted in your role, a postgraduate degree can help you get there. You might choose to upgrade your skills through a higher qualification in your field, or use a program such as an MBA to make a move towards management. For new graduates, postgraduate study may be the only way to secure a coveted role in their industry of choice. There are also some fields in which a postgraduate qualification is required to gain professional registration, such as architecture.
You can change your career: Postgraduate courses also provide an opportunity to change track in your career. You might have studied law at undergraduate level, but want to swap the courtroom for the classroom. Why not enrol into a graduate diploma of education? You can use postgraduate study to pursue less drastic moves too, such as transitioning from communications into marketing, or from a cinema major to animation. Although you can enter any field you like at graduate level, some individual courses require students to have a relevant degree, so we advise reading course information carefully.

There's a postgraduate course to suit everyone: What many prospective students don't know is that there are ac

tually seven types of postgraduate programs, including coursework, research and VET sector options. This means that there's likely to be a course that suits you. You might choose a six-month graduate certificate to ease yourself back into formal study or opt for a longer masters degree if you want to change the direction of your career. Postgraduate programs are also very flexible, accommodating students through full-time, part-time, online and block study modes, as well as evening study and optional summer semesters.




Cultivating a success mindset

Success is the sum of small efforts, repeated day in and day out.



by Robert Collier

Are you thinking about doing a Postgraduate degree, leave a comment below?