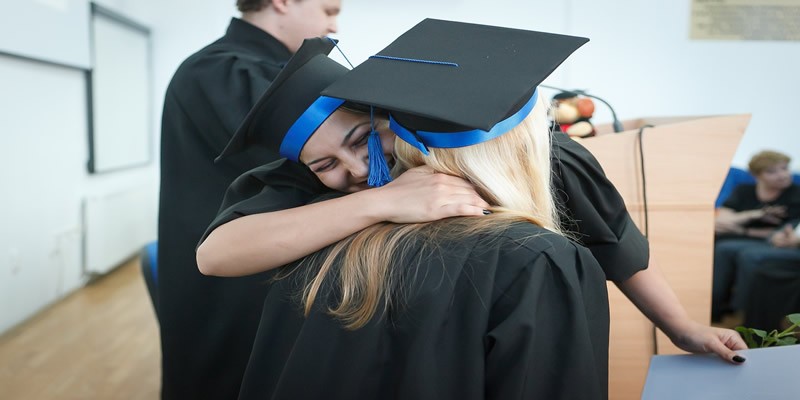 Striking out into the world can be a frightening business.
You've got bills to pay, a social life to live and debt to avoid.
So what better way to earn peace of mind than getting a job with a stable salary and plenty of benefits?
In Britain's developing gig economy, the desire for a nine-to-five job seems increasingly like a pipedream for the millennial generation. Think tanks are even suggesting that young people receive a £10,000 one-off payment to help right the generational inequalities present in our current-day system.
But there are plenty of jobs out there that don't require startup cash from the bank of mum and dad.
Here are just a few.
Working in administration can be a job for life if you know your stuff.
What does it involve? Primarily you'll be running a business's finances, putting tried and tested strategies in place to ensure the continued success of a company and the happiness of all employees.
The job of administrator might seem dry, but it's also stable and can allow you to work for a huge variety of companies.
If you want to get your foot in the door as an administrator, we recommend you cram for a Master of Business Administration (MBA) to put yourself ahead of the competition. This can be achieved via distance learning if you can't afford to take time off work to study.
However, the following skills are what administration employers typically seek:Communication Skills.
Skill #1: Microsoft Office
Skill #2: Communication skills
Skill #3: The ability to work autonomously
Skill #4: Database management
Skill #5: Enterprise Resource Planning
Skill #6: Social media management
Skill #7: A strong results focus

Administrative skills are those related to running a business or keeping an office organized. Administrative skills are needed for a variety of jobs, ranging from office assistants to secretaries to office managers. Employees in nearly every industry and company need strong administrative skills.

The world of Big Data is becoming a multibillion empire – so what better way to make a buck?
If you become a data scientist, you'll be unpacking multitudes of data for private and public consumption. This means having an expansive technical knowledge of specialist programs, as well as having a specialism in the kind of data you're analysing.
Many data scientists find their home in the world of genetics. So who knows – find a job in this thriving sector and you could impact the development of the human genome.
However, the following skills are what data scientist employers typically seek:Communication Skills.

Skill #1: Programming.
Skill #2: Quantitative analysis.
Skill #3: Product intuition.
Skill #4: Communication.
Skill #5: Teamwork.
With regular staff shortages, the UK is crying out for teachers in state schools. So much so that the position is paid handsomely at entry level.
But as with many jobs, teaching is time consuming. You'll have to mark books in the evenings and draft lesson plans in your free time. But the rewards can be peerless as you watch children develop into intelligent and successful adults.
Most teachers will take a year-long course after studying for another degree, where they'll receive boots-on-the-ground experience in actual schools.
After that, they'll be able to teach. This is a job for life if you want it to be, and well worth the qualification.
To be successful, a great teacher must have:

An Engaging Personality and Teaching Style. ...
Clear Objectives for Lessons. ...
Effective Discipline Skills. ...
Good Classroom Management Skills. ...
Good Communication with Parents. ...
High Expectations. ...
Knowledge of Curriculum and Standards. ...
Knowledge of Subject Matter.
If you have some of the required or important skills for the career paths above you may see longevity.

​Those are our suggestions for stable jobs. Can you think of any more? Then let us now in the comments below.