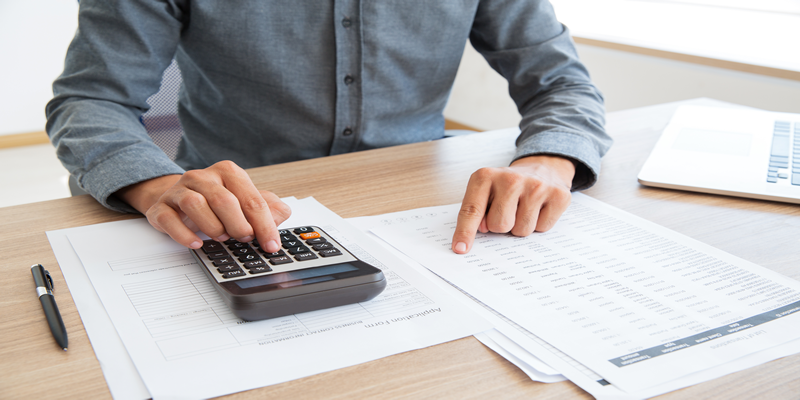 According to recent research findings a large number of small businesses have been losing out on the chance to make VAT refund claims. In this article, we will look at some of the main instances relating to VAT refund claims.

After purchasing goods or services as inputs for your business, you become liable to pay input tax or Value Added Tax as it is commonly referred to. It is worth noting that once a business is registered under VAT, it can claim refunds for tax paid on input goods and services; regardless of their classification as zero-rated, standard or reduced.
If you are a visitor to the EU and are about to leave EU territory to go home or to some other place outside the EU, you may be able to buy goods free of VAT.
Value added tax (VAT) is a multi-stage sales tax, the final burden of which is borne by the private consumer. VAT at the appropriate rate will be included in the price you pay for the goods you purchase. As a visitor to the EU who is returning home or going on to another non-EU country, you may be eligible to buy goods free of VAT in special shops.
Let get into some details:
---
Are The Products For Commercial Or Private Use?

Any inputs intended for use in other activities other than in the production of the final products marketed by the business, instead being utilized in-part or solely in a personal capacity do not qualify for VAT refund claims. However, charities enjoy some exemptions in this regard; you are welcome to call us to learn more about this.
For inputs bought with the intention of being used for both personal and commercial purposes, only the proportion used for business can be claimed for refund.If you need help with this area then discuss it with your VAT consultants.
According to the UK government website:
Some goods and services are exempt from VAT. If all of the products and services you sell are exempt, your business is exempt and you won't be able to register for VAT. This means you can't reclaim any VAT on your business purchases or expenses.

There are some goods and services on which VAT is not charged, including:
insurance, finance and credit
education and training
fund raising events by charities
subscriptions to membership organisations
selling, leasing and letting of commercial land and buildings - this exemption can be waived
Employee Related Expenditure

Any employee expenditure relating to travel for business purposes and sustenance, including accommodation, food and cafeteria facilities, qualifies for VAT refund. However, you cannot make a VAT refund claim where a flat rate is paid.

You might be able to claim tax relief if:
you use your own money for things that you must buy for your job
you only use these things for your work
You can't claim tax relief if your employer either gives you:
all the money back
an alternative, for example your employer gives you a laptop but you want a different type or model
You must have paid tax in the year. You'll get tax relief based on what you've spent and the rate at which you pay tax.
---
Corporate Entertainment
Expenditure on corporate entertainment generally does not qualify for VAT refund claims. However, where the entertainment is solely provided for staff members as is the case in team building exercises and staff parties VAT refund claims can be made.
You can only claim a VAT refund on the amount not spent on corporate entertainment in case you entertain both staff members and business contacts. A claim cannot be made in a situation where the employees are hosting the business contacts.
Input VAT cannot be reclaimed on customer entertaining
A partial reclaim may be possible for any subsistence element of the entertaining cost
Input VAT can generally be reclaimed on staff entertaining
But where staff entertaining includes other halves not all of the VAT can be reclaimed
Motor Vehicle Related Expenditure
A VAT refund claim can only be made on the cost of acquiring a car where it is to be solely used for commercial purposes. In case you are leasing the motor vehicle, you can claim 50 percent. You can also make a refund claim for maintenance and repair costs paid for by the business. In general a VAT refund claim can be made on all motor vehicle related expenses including off street parking and fleet management among others.
as a taxi
for driving instruction
for self-drive hire
Types:
motorcycles
motorhomes and motor caravans
vans with rear seats (combi vans)
car-derived vans
Fuel costs:
reclaim all the VAT and pay the right fuel scale charge for your vehicle
only reclaim the VAT on fuel you use for business trips - you'll have to keep detailed mileage records
choose not to reclaim any VAT, eg if your business mileage is so low that the fuel scale charge would be higher than the VAT you can reclaim
If you have recently changed careers and started your own business you might want to look at claiming back VAT.