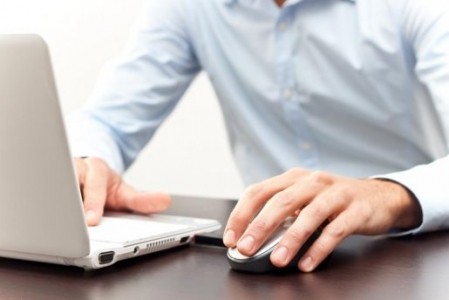 Your career is everything to you. Having spent a number of years building a career, we understand its importance more than anybody else. However, organizations sometimes take a decision to lay off employees for a certain reason. Outplacement is a rapidly growing component of a severance agreement. It is a service that is supplied by companies which specialize in helping employees search for a job after a layoff or a loss of a job. These services are contracted by the employer who is laying off employees in order to help them make a convenient transition to the new job. Since employers provide the services as a part of the severance agreement, employees do not have to pay for the same.
Outplacement may consist of individual or group career counseling and advising. Many employees who have been laid off are not familiar with job searching techniques and end up being frustrated with their condition. They are unable to find new jobs or make a transition into a new environment. They are also provided with training in job searching. These firms help develop resumes and cover letters for the employees. They also apply for jobs for individuals who have been laid off. outplacement services by Arielle Careers have helped a large number of employees in the past. They provide job leads and follow up counseling and advice. They supply offices for job searching employees and also offer group training for career transition. These services are now available online, thus making it easier for employees to find the right career coach. Additional services are also provided over the phone, text, and instant messaging. There is an increasing number of layoffs each year and this is due to multitude reasons. Majority companies across Australia offer outplacement to the employees. The cost of outplacement ranges according to the designation of the employee. Employees are happy with the resumes and cover letters that are developed by outplacement firms.
Why Outplacement
Employers provide outplacement services in order to assist their employees in moving into a new job. This is a way of caring for the employees and reaching out to them so as to provide them with the security of a job. Employers also protect outplacement to protect their reputation as desirable employers. It has become a norm in the industry to provide outplacement services for finding a new position. There are various agencies that offer excellent services to the employees and ensure that they get the right job based on their professional expertise and skill set. If you are looking for a job, you can contact Arielle Careers for effective services. They offer a wide range of service which includes resume writing, LinkedIn profile writing, business card design, and job interview coaching and business portrait photography. They strive to get you the right job that you deserve. Having catered to a number of clients, they understand industry-specific requirements and will develop a resume that is impressive and will do wonders for you. The professionals have an experience in outplacement services and are happy to help you make a swift transition to the new job.
They offer products that are custom built for you and not taken off the shelf. With a high touch service and a personalized relationship with you, you get products that are customized and best fit your needs. Most of the times, it is difficult for senior employees to find a job and they do not need training or coaching for the same because they already hold experience in the industry. The professional experts help senior-level employees navigate big career moves and have worked with high profile CEOs in the past.You will be able to connect with those people who are already looking for you. There will be no fake promises or brag about the HR experience. Your career will be rebranded and you will enjoy working with some of the top-tier companies in the industry.
You will be able to notice the results within no time. Whether you want a new resume of a LinkedIn profile, they will help you build one and you will see meaningful improvement in the responses after your personal brand is launched. You will not be asked to fill out lengthy questionnaires to build your resume. They will have a live scoping session which will deliver best results. Questionnaires cannot do justice to your professional experience and expertise. You will be delivered exceptional services at an affordable rate. You will find a value for money here. Digital technology is changing the world of recruitment and job search. Using the latest tools and trends in the job market, they will offer you services which will meet your requirements and ensure that you are happy with what you have received. With outplacement services that are actually designed to meet your needs, your efforts of job search will be reduced to a minimum. The results will be specially crafted for you keeping your requirements at the forefront. For senior employees, the process is made easier because of the professional experience and expertise the team has. You will not receive a run out of the mill resume; your resume will be built after long hours and by understanding your professional experience and qualifications. You will be able to make a quick and swift move to the new job with the services offered by the outplacement agency. Earlier, it was indeed difficult to find a job after being laid off; employees had to spend months at home waiting for the call and this lead to trouble for their family. Some employees also suffered stressful situations and could not land the right job at the right time. With efficient outplacement services offered to you, there will no longer be any trouble with getting yourself a new job. Your move will be swift and quick. In addition, you will be able to reach out to the right people through the professional team that strives to help you build a strong career.