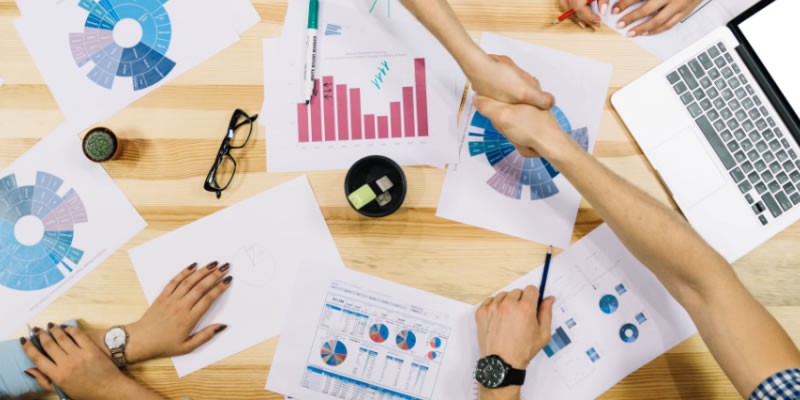 Planners are comprehensive thinkers whose skill sets include the ability to break schemes and visions into increments, and whose experience has shown them the necessity to be rational and realistic. Fantasy thinkers will soon get themselves into big trouble here, so practicality is the key word.
It's not necessarily an easy way to think, but training yourself to abide by the core principals of personal planning will lead you to dizzying career heights. Here are four key components to planning for a successful future, whether it be financial security or career stability that you're searching for.
Successful people are forever setting goals. Micro-goals, which boost positivity. Medium-term goals, which can be achieved in the next weeks and months. Long-term goals, which are the culmination of all those goals underneath. There are two fundamentally useful things about goals. The first is they are something concrete to strive for that'll guarantee you progress and the self-esteem boost that comes with it. The other is that you'll constantly be having honest conversations with yourself about where you want to be, which is vital in clarifying to yourself your ambitions.
Use the SMART Model

The first step in performance management is setting the stage correctly—defining individual goals and aligning them with the corporate strategy. The process of setting goals should be a collaborative process between a manager and his or her employees. Once the company-wide strategy is established, individual goals should be created that support the "big picture". Major job functions and responsibilities, both shared and individual, should be addressed within a SMART goal framework.
Well defined
Clear to anyone that has a basic knowledge of the plan
Know if the goal is obtainable and how far away completion is
Find out when you have achieved your goal
Agreement with all the stakeholders what the goals should be
Within the availability of resources, knowledge and time
Enough time to achieve the goal
Not too much time, which can affect project performance
Next, it's time to quantify what you need to do to reach a goal. Let's say your long-term goal is to become a pilot of private jets. With this established, you'll be able to break down all you need to do to achieve this, from learning the basics of piloting with instrument flight rules to getting airborne hours on the clock, to qualifying, to employment with an airline. See it as a domino effect of objectives that get you closer to your bigger goal.
It's also appropriate to include some defining key deliverables to achieve the objective. Although tempting to include a 'to-do' list, that isn't necessary and including that level of detail may make the objectives lose focus on what overall result or achievement is required. A simple list of objectives helps dramatically when increase the focus. Planning these can be deeply satisfying, and achieving each, in turn, will provide a boost to your enthusiasm and confidence.
Step 1
Write down all of the tasks that you need to complete. If they're large tasks, break out the first action step, and write this down with the larger task. (Ideally, tasks or action steps should take no longer than 1-2 hours to complete.)
Step 2
Run through these tasks allocating priorities from A (very important, or very urgent) to F (unimportant, or not at all urgent).

#3.Factor in Personal Quirk
Setting a number of goals and objectives in your future planning is all well and good, but an awareness of what exactly will hold you back on your way is what sets the most successful people apart. Do you have family commitments, are you prone to mood swings, or do you crumble under a certain amount of pressure? Plenty of disruptive factors that stop you achieving your dreams are likely not entirely under your control. Planning with these in mind will serve you well when you hit a setback, preventing you from abandoning your scheme altogether.
That said, successful people who achieve their dreams never lose a ruthless streak that guides them always through thick and thin. It isn't pointing to the sort of toxic ruthlessness that makes businesspeople awful. Rather, it's an inner, personal contract that acknowledges your ambitions to the extent that you'll never allow yourself to be distracted enough to stray from your climb to success. Ruthlessness in this sense is akin to focus and drive. It keeps you on the path, and blinkers you to temptations that might lead you into the woods.
Bear these four tips to successful forward planning in mind in order to be successful and fulfilled in your business life.
Now, it's time to be honest. If you meet these seven criteria, great! If not? Well, you know what you have to do. Find someone who does. The vision is far too precious to risk anything, so get the best planners you can find to help you bring it into being.