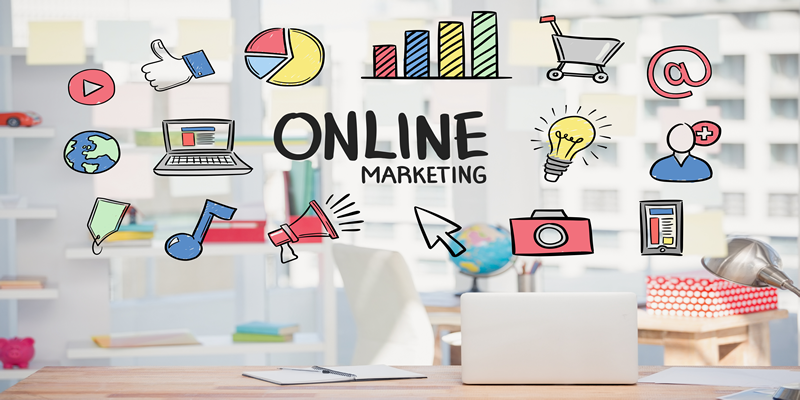 Four ways to net a digital marketing job
While more traditional forms of marketing still have a big role in any industry, digital marketing is a specialism which is constantly growing and evolving across all sorts of sectors. If you're looking for a job in this line of work, you're fortunate, because openings are always coming up. However, are you ready to apply for a role? Do you have the skills and experience that are required to step into this profession? Here are some ways to help you land the digital job of your dreams.
Expand Your Skills
Digital marketing is a sector where you need up-to-date skills and knowledge, and there's no better way to get this than through some training and experience. It could mean studying a part-time course around other commitments, getting yourself an internship or on-the-job training, or you may want to consider studying on a longer-term basis, such as signing up to an online mba programs, for example.
As well as studying and getting experience within a company, there's also a variety of things you can do yourself to help widen your digital skills base.
For example, you could try your hand at digital advertising, through services such as Google AdWords. Maybe you could help a friend or a relative who has their own small business. Try out a small campaign for them, evaluate it, and learn from it. The more you can do in areas such as this, the better. It will all help when you go for a job interview.
Don't stop learning
The digital marketing industry is constantly moving, shifting and developing in line with changing trends, new opportunities, and new technologies. It's not a sector that stands still. With this in mind, you should keep up with industry developments by reading specialist blogs and following industry news. You should also be checking out what some of the leading companies are doing regarding digital marketing, evaluating what you think is working and what is not.
If you're targeting a particular company for a future job, you should certainly be keeping a close eye on their digital movements and come up with some ideas on how to further boost their impact.
Build a digital presence
If you want to work in the world of digital, you should be making your presence known online. Not only to raise your profile but also to practice your skills and to develop new ones in the design and development of your own portfolio.
At the very least, you should have a well-defined LinkedIn profile, which sets out any education, skills and job experience to date. You should then start thinking about designing your own website so that you can build branding and technical skills. This is also a good opportunity for you to learn about search engine optimization (SEO) which many employers may well want to see evidence of when you go for a digital marketing role.
Developing content for your site, both in written and visual forms, is also a great experience to have, and a website will give you a physical example of something to show to potential employers.
Alongside the website and even incorporated into it, you should be setting your sights on creating a blog. You can build your profile as a digital marketer through this and engage with all sorts of interested people, which will all help build a name for you and show off your skills. You should also be reading other blogs, which are relevant to the industry, to help you keep across developments and analysis. You could maybe even swap blog posts, appearing as a guest, on other platforms.
Focus your job search
When you're ready to put yourself out there on the market for work, you need to think about the role you're after and the kind of sector or industry where you want to work. You'll also want to consider geography: do you want to work close to home? Or do you not mind moving away? Even abroad?
When you have figured all of this out, you should focus your job hunt by registering with some of the top recruitment sites. You can set particular criteria so that you're not bombarded with job adverts which aren't relevant, but realistic too. Don't set your sights so high, with demands for management and a massive salary, at the start. Think about what experience and training you have and what would be the best role for you. There's no harm in being ambitious, but you'll have more success if you recognize where you are right now.
When you land a job interview, make sure you do loads of homework. Find out all about the company, its current digital marketing strategy and go armed with lots of fresh ideas to enhance their image and brand further online. It could make the difference between a job offer and a refusal.