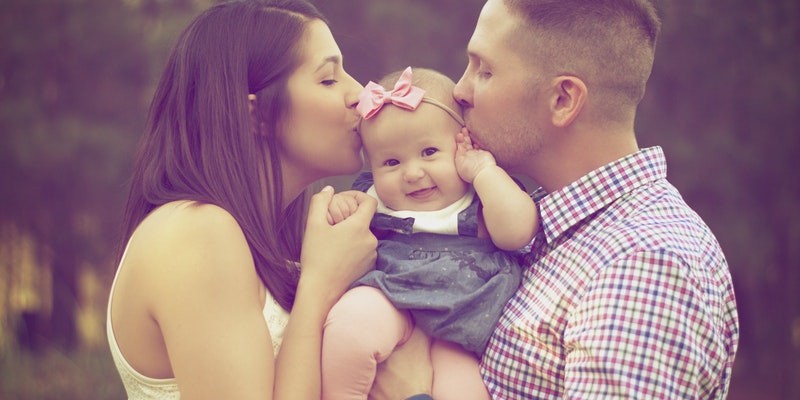 So we know that two of the most challenging, but rewarding endeavors a person can undertake are raising a family and managing a business at home. Both are full-time commitments that demand a whole lot of patience, perseverance and love. Doing one or the other on its own can be difficult enough, but plenty of entrepreneurial-minded parents willingly choose to do both — and they couldn't be happier about it.
For many moms, the process of earning an income while raising a family is a highly stressful discussion to make. The fact is that once you have a family, your whole world revolves around them, which can make it very difficult to leave your little ones and head off to work. It is one of the main reasons why moms often choose to leave their jobs and work from home in a freelance capacity, running their own small businesses.
If you are in the process of considering making a change to your career and choosing to work from home, you may be wondering what the best way to do that is. Should you ask your employer if you can continue working for them from home? Or, would it be better to go it alone and become a mompreneur - an entrepreneur who is also a mom.
If you are considering becoming a mompreneur, then you may be wondering what the benefits are and whether it's worthwhile taking a leap of faith to do so. To give you an idea of why you should become a mompreneur, below is a guide to some of the benefits that come with this decision.
Thing to consider before starting your Mompreneur journey
1.You need time to dedicate to your job - Time to focus for an extended period of time (though you may still be interrupted to breastfeed!)
2.You won't live up to your own expectations - Focus on being present during the time you do have.Don't try anything else but your best/
3. It might not be the right opportunity or time - The key is finding the right balance of help and workload for your family's and business's current stage.
What are the benefits of becoming a Mompreneur

You can work around your family Mompreneur - One of the major benefits of choosing to work from home and run your own small business is the fact that you can work around family life more easily. When you are your own boss, you are in control of when you work, which means that you should find it easier to make time for your family. Whether it's the school run that you need to make time for or you need to attend one of your children's sports matches, by running your own small business, it will allow you to do that.
It's a great career move - If you've always wanted to sack your boss and work for yourself, choosing to start a small business of your own is a great move to make. Of course, it won't always come cheap or be easy to run a business of your own, but if it will give you the freedom that you require to make family life easier, it's worth it. One of the main issues with launching a business as a mom is a lack of funds. However, there are ways that you can cut costs and make running your business more affordable; it's just a case of knowing what steps to take to do that. For instance, instead of having items, such as coupons, designed by a professional company, you could save money and use a coupon maker to design them yourself. The same goes for any marketing materials - wherever possible aim to cut costs by going down the DIY route.
You'll be your own boss - Another major bonus of choosing to run your own business is the fact that you will be your own boss. It means that you have no one to answer to but yourself, which when you have a family to put first, is ideal. You never know when unexpected things are going to crop up, which is where being your own boss can be life-saving.
Life as a mompreneur won't always be rainbows and butterflies. At times it will be tough, but if you persevere, you will see that as a mother, running your own business is a step that it's worth taking.
Life of a Mompreneur in Under 3 Minutes

---

What do you think about becoming a Mompreneur, any tips to share comment below.