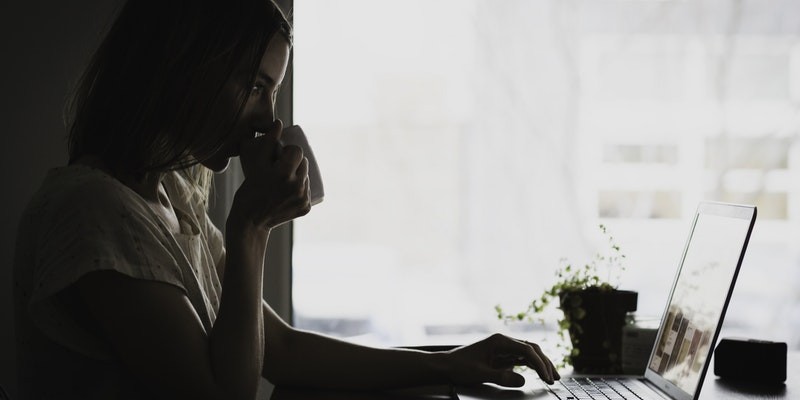 When someone famous is caught in the act of harassment, it gets people's attention. But most harassment stories--especially workplace harassment--never make it to the headlines. They're all too common, and they've been around for a long time.
Harassment is any verbal or physical badgering based on sex, religion, or race. It's not only inappropriate and immoral but also an unlawful form of discrimination.
Harassing conduct may include offensive jokes, slurs, name calling, physical assaults or threats, intimidation, ridicule, insults, offensive pictures, and other behavior. Sexual harassment includes any uninvited comments, conduct, or behavior regarding sex, gender, or sexual orientation. Harassment in the workplace is remarkably popular and these tips are here to show you what to do and how to deal with it.
Definition of Workplace Harassment:

violating your dignity, or
creating an intimidating, hostile, degrading, humiliating or offensive environment.
It doesn't have to be directed at you - for example, if your colleagues make jokes or comments to each other within your earshot. Bullying can be unlawful harassment under the Equality Act.
Unwanted behaviour could be:
spoken or written words
threats or abuse
offensive emails, tweets or comments on social networking sites
physical behaviour including physical gestures and facial expressions
jokes, teasing and pranks.
#1. Find out what resources are available to you.
Begin by reading the employee handbook that is published by your company. Depending on where you work, your company most likely will have a policy in place for how internal complaints should be handled. If your company doesn't have a system for filing complaints, you can reach out to the United States Equal Employment Opportunity Commission to discuss your situation with a qualified counselor. They can help you determine how best to proceed.
Harassment Contacts Network
The company should have a network of Harassment Contacts who can be approached by both staff. The Harassment Contacts are there to listen and support, and explain the options and resources available.
Occupational Health
The Occupational Health Adviser is part of the companies team. In operating as part of that team the Occupational Health Adviser adheres to the general philosophies of Occupational Health including:-
​

To maintain an autonomous role within the University and provide an accessible,

confidential

service for all staff.



To promote and maintain the physical, psychological and social well-being of all staff.

#2. Always report harassment right away.
From a legal standpoint, your employer is only responsible for harassment if they know about it. In many cases, the only way they will know about it is if you tell them. Talk to an appropriate individual at your company about your situation. This could be someone from the human resources department. Alternatively, you can talk to your direct supervisor or to anyone else in your organization who is responsible for dealing with harassment-related issues. If your company has a policy in place on how to report harassment, make sure that you stick to that policy. Don't just file a verbal complaint. Instead, create a written report. Keep a copy of your original complaint along with any documents that are provided to you by your employer.
Keep a personal detailed recording of each incident

Report it to a friend or close colleague
#3. Document the harassment.
One way to make your case stronger is by documenting harassment as it occurs. Keep a log of any instances when you are harassed on the job. Begin by writing down exactly what happened. Then, take note of where the incident occurred, who was involved, what time it took place, and whether or not anyone else saw what happened. After you report the incident, make sure to jot down a note about that, too. Remember, your notes may be read by other people at some point in the future. Because of that, you should try to be as clear and accurate as possible. Don't store this record at work. Instead, take it home with you so that you always have access to it.
​

As state above

Record each incident -

Describe how the incident affected you and your work. Do not save this information on a work computer. Save it on a disk or flash drive and keep it at home.



Save evidence - Save any harassing emails, documents or other physical evidence of the harassment. For example, if a sexual harassment incident involves unwanted gifts, keep these items along with detailed information about when and where the harasser gave them to you.
#4. Consider combining your efforts with other employees possibly experiencing the same.
If you are not the only employee to experience harassment, ask co-workers to also write down and report their own incidents. If you're not comfortable doing that, mention when you report that you believe others have been harassed. Getting multiple written complaints from numerous employees will usually result in faster action being taken.
#5. Document your on-the-job performance.
Oftentimes, when someone complains about harassment, the person being accused will react by lashing out at the victim, claiming they aren't performing their job correctly. The best way to defend yourself against these potential attacks is by clearly documenting your on-the-job performance. Keep track of any performance reviews that you receive or any other correspondence that discusses your work quality. If necessary, work with the HR department to access the documents if you don't have copies of your own. Again, keep any information that you gather at home or in another safe place so that you can access it when you need it.
#6. Talk to witnesses and gather more information
If anyone that you work with saw you being harassed, consider reaching out to them to see if they will corroborate your claim. Likewise, if you know of other people at your place of business who are being harassed, reach out to them to see if they want to work with you to resolve the situation.
#7. Provide as much information as you can.
Any time a harassment complaint is filed, an investigation usually takes place. Make it as easy as possible on the investigator by providing them with as much detailed information as possible.
#8. If necessary, file a complaint with the Equal Employment Opportunity Commission (EEOC).
If you have any doubts about your company's ability to deal with your situation in a way that is fair and responsible, you should consider filing a complaint with the EEOC. By law, you need to file a complaint with this federal organization before you are allowed to sue your employer. In most cases, the complaint needs to be filed within 180 days of when the discriminatory event took place.
#9. Don't allow the harassment to impact your work performance.
Even though it may be challenging, try not to allow any incidents of harassment to detract from your work performance. Show up to work every day and work hard. Additionally, document your work habits. That way, if your accuser tries to impugn your work habits, you have a record that you can use to dispute their claim.
#10. Reach out to your personal network for support.
From an emotional standpoint, dealing with on-the-job harassment is not easy. Be sure that you get the support that you need from your personal network. Talking to your friends and family members can help you deal with the feelings that naturally arise with these types of incidents. You may even want to seek professional help if necessary.
You can also help support other employees who may be dealing with harassment. Reach out to any coworkers who may be going through something similar to let them know that you are there for them if they need to talk. On-the-job harassment is something that needs to be taken seriously by everyone at your company, regardless of their role or position within the organization.