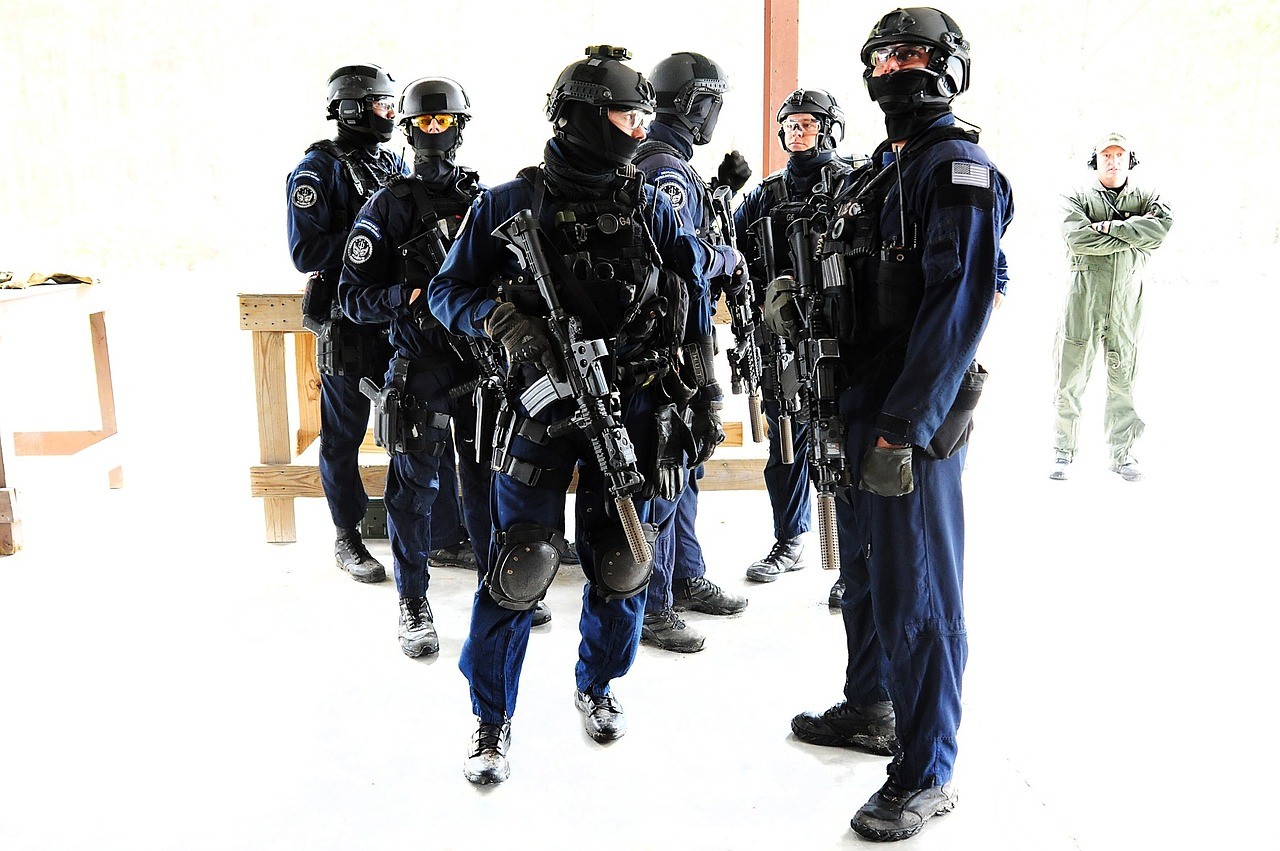 If you have a love of guns like so many others in the US, you will definitely want to know about all of the different jobs that are perfect for gun enthusiasts. When you take the time to learn about some of these jobs, you should discover at least one that you might be interested in pursuing your future career. There are lots of job opportunities for those who love guns, and the more you know about them, the easier it will be to make the right decision.
Just a few to mention:
Combat Arms Professions in the Military
Armed Security Guard.
Law Enforcement Career.
Forensic Ballistics Expert.

Firearms Industry
Lets dive into some specific careers.
#1.Gunsmith

Those who love guns and who have an artistic flair might want to consider becoming a gunsmith. You will be able to express your creativity in a fun yet challenging way. It is important that you are very familiar with gun safety though, so you will want to keep that in mind. You can attend a special school to become a gunsmith, and you will learn everything you need to know.
Required skills
Attention to detail.
Steady hands.
Dedication to precision.
Ability to operate machinery.
Metallurgy and woodworking knowledge.
Expertise in grinding, polishing, and filing firearms.
Welding and soldering techniques.
You also have the option of selling guns to people and/or businesses. There are many businesses that sell guns, including
Woodbury Outfitters
. It can be quite a lucrative line of work, so it's at least worth considering. There is always the option of selling guns strictly online. If you have a love of guns, this is certainly a good line of work to get into.
​
Going into law enforcement is yet another option for gun lovers. While being a police officer isn't just about firearms, it can be an appropriate profession for those who have an interest in them. As a law enforcement officer, you will be required to carry a handgun at all times. You will learn all about guns and gun safety during your police training and education.
Required skills
Empathy. A police officer on camera on a traffic stop.
Compassion. Compassion begins where empathy leaves off.
Nonverbal Communication.
Adaptability.
Conflict Resolution.
Critical Thinking
Work-Life Balance.
#4.Forensics Ballistics Expert

​
Those who are intensely interested in guns might find ballistic forensics to be an interesting and exciting field of work. These professionals are an important part of the criminal justice system, and there are some fairly high-paying jobs out there. This job will require you to know a lot about a wide range of weapons.
Required skills
Collecting evidence.
Performing gunshot residue analysis.
Photographing crime scenes.
Analyzing firearms evidence.
Identifying the caliber of bullets.
Identifying the type of firearm used.
Firing test rounds.
Writing reports.
Some security guards carry firearms while others do not. If you have a love of guns, you might want to think about becoming an armed security guard for a private company or individual. This type of job will allow you to carry a gun each day, and there are lots of opportunities available. You could end up working for a bank or even guarding a celebrity when they go out in public. It can be quite an exciting line of work to go into, and it's perfect for those who have a passion for guns.
Regardless of why you love guns so much, it is important that you do your research into some of the different jobs that could be perfect for you. When you really take the time to get this information, you will be able to decide which career path you want to follow.
Required skills:
Alertness. A good security guard is always alert and aware of his surroundings.
Honesty. A good security guard must be honest.
Physical Fitness. He should be within a healthy weight range and exercise regularly.
Good Communication Skills.
Ability to Serve Client's Needs.