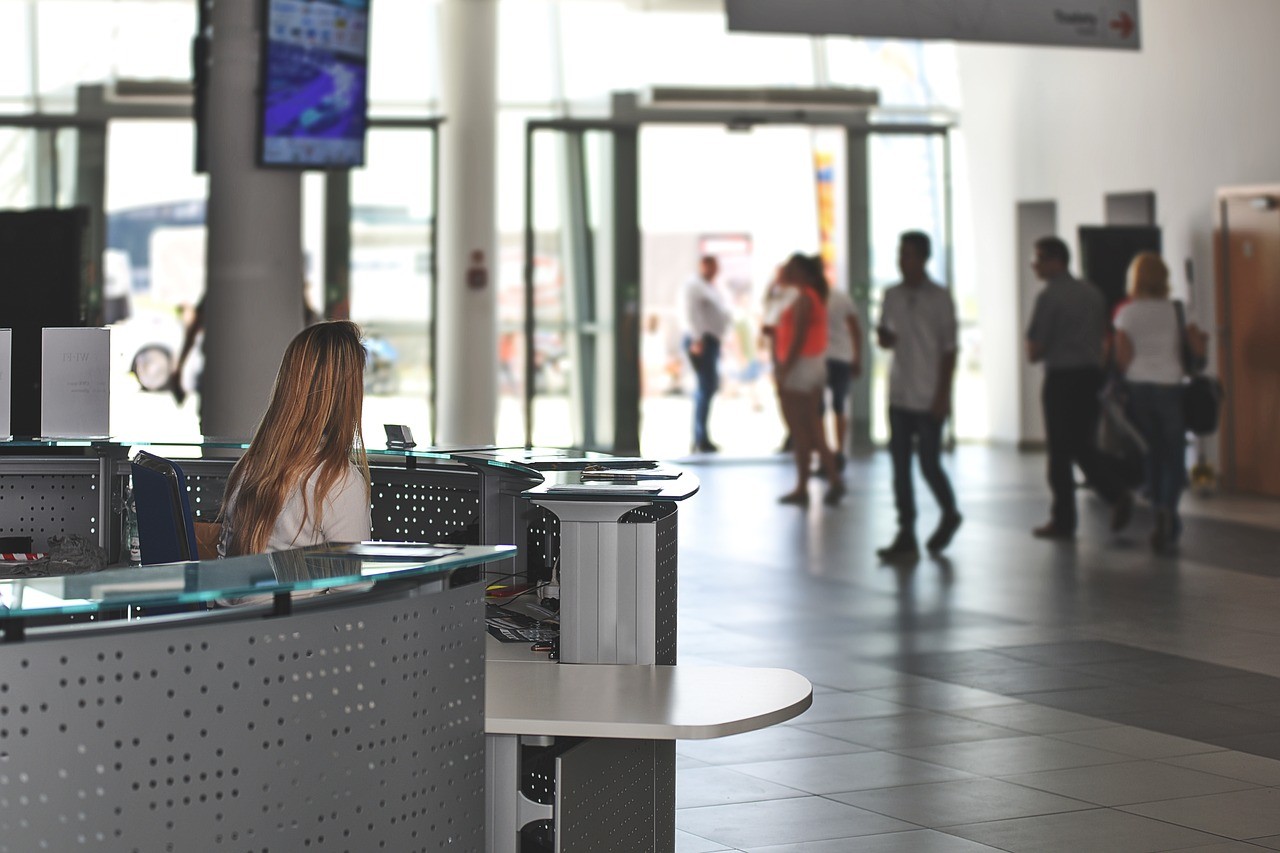 Customer service can be one of the most vital roles in any business that provides products or services, whether they sell to the public as a whole or operate in a business to business market. Without good customer service, a brand's reputation can quickly become negative, and this happens even faster now that consumers are more prone to talking about businesses they have interacted with on social media and online review sites.
Good customer service, however, increases customer loyalty and makes a business far more likely to gain new sales through recommendations.
If you like the idea of working in customer service, then there are plenty of opportunities, whether you want to work with people face to face, over the phone, or via online chat – a service more and more companies are offering. There is some very useful information about customer service careers in this article from Arizona State University Online, which talks about customer service management in terms of their online business management degree.
But what behaviours do businesses look for in customer service staff?
1. Patience

If you don't see this near the top of a customer service skills list, you should just stop reading.
Not only is patience important to customers, who often reach out to support when they are confused and frustrated, but it's also important to the business.
Yet patience shouldn't be used as an excuse for slothful service either!
2. Taking Initiative

Often, customers get frustrated if the person they first speak to can't offer them a solution. Someone who follows protocols in terms of what they can and can't do for a customer is all well and good, but the customer feels most satisfied when they believe the person they are speaking to is exploring all the options and trying as hard as they can to find a suitable solution. A customer doesn't want to feel brick walled by the agent. They would also prefer not to escalate the situation by becoming hostile or demanding to see a manager before anything is done to help them.
3. Good Communication Skills, Even in Tense Situations

​
A good customer service advisor needs to be able to explain things well and to do this even when the person they are talking to has become aggravated.
There will always be a time when there is actually nothing you can do for a customer because what they are asking for is impossible or unreasonable, or they are genuinely wrong. However, you need to be able to explain the situation calmly and to their satisfaction to defuse the situation.
Make sure you're getting to the problem at hand quickly; customers don't need your life story or to hear about how your day is going.
More importantly, you need to be cautious about how some of your communication habits translate to customers, and it's best to err on the side of caution whenever you find yourself questioning a situation.
An example: The last time I went to get work done on my car, I was told by an employee that if I wanted to get an oil change, it would be "included" in my final bill.
Some examples of good communications skills
Listening
Nonverbal Communication
Clarity and Concision
Friendliness
Confidence
Empathy
Open-Mindedness
Respect
4. Taking on Brand Values
Customer service people, along with those in sales and marketing, tend to be the people on the front line when it comes to a brand's public image. This means you have to be someone who is conscious of your employer's brand and what kind of approaches fit with it. If your brand is one that is fun, cheerful, and laid back, then that is the tone you should use when talking to customers. If your business' brand is slick, efficient, and professional, this will require a different tone. Fitting the brand is a big part of what makes a company consider someone a good choice for a customer service role, so being aware of that can help you.
As you can see, there are some subtleties to what people want from customer service beyond being eager to please and a people person!
Something to consider here:
​

Customer Focus



Integrity

Ambition

Empowerment

​Do you know any others, comment and subscribe below​