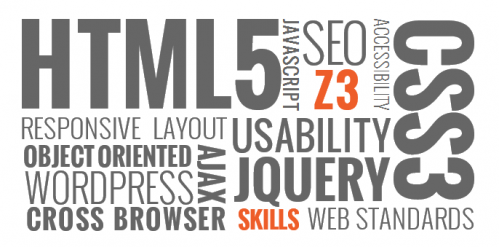 Websites are big business. It is literally a requirement for every business and organization to have a website; otherwise, they won't be taken seriously. So, in light of all this, a career as a web designer is a pretty smart move.
But you are not alone
Now, while web design may be a smart career move, it is not an exclusive choice. There are thousands of great webs designers out there so you need to go in knowing that you have some serious competition. If you want to make it as a web designer, you need to know and stay ahead of your competition.
And here's how you can do that...
There are a number of decisions you need to make from the outset so you can set yourself up for success.
School or no school?
There are two options here: you could get a degree in web design or decide to gain and hone your skills on your own. There are pros and cons to each option so you need to make the choice based on your specific set of circumstances.
School gives you the theoretical background that is always a plus for the career ahead; something like a foundation which you just go on building upon. However, this doesn't really matter to the client. All they care about are your skills, which you can learn without going to school. So the choice is really yours.
Languages and software
Well, you don't really have a choice here. You need to stay on top of all the languages and graphic software out there so you can stay competitive and viable in this business. Get knowledge on HTML, Javascript, CSS, Photoshop, Maya and many more. This takes time and patience, but it is definitely worthwhile.
Practice makes perfect
Any artist worth their work owes their creations to inspiration, training, but mostly to practice. You need to be constantly creating and making use of your skills to ensure that you are prepared for any job that could come your way. Do some personal projects, a few 'free' websites for your friends...anything to get some practice.
Prepare the portfolio
See all that practice you've been doing on personal projects? This is where they come in handy. You may not have had a lot of business, but showing the client what you have done on your own gives them a good idea of what you can do. Make sure to add these to your portfolio along with your degree certificate (if you have one). Keep your portfolio updated with a variety of projects to showcase your dynamism; it will speak volumes more than your resume ever could.
Seek mentorship
If you want to get somewhere you have never been before, you ask for directions, right? You need to get people who have 'made it' in this business and learn from their success and their mistakes. At the very least you will get where you need to be faster and at best, you will be a greater success than they are. Remember to define your own style while learning from them; no one likes copycats.
This has been a guest blog post
Mout Garney is a web developer and blogger at http://bigdropinc.com/. He has years of experience and tens of protégés. He so loves his job that he designs websites to unwind.