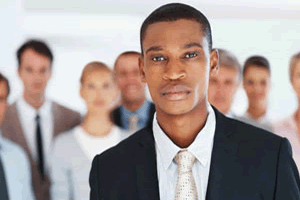 Trying to decide what you want to do with your career can be difficult, especially if you find yourself unsure of trying to focus on something that you enjoy or something that you're more skilled at. Fortunately, if you have a fondness or talent for driving, you have a wealth of career options available that you could explore.
Your next step could be either looking at options of which might appeal to you most or taking measures to ensure that you're as employable as possible – taking your driving from a hobby to professional quality. You might think that this isn't necessary, but in a competitive job market, it's important that you're doing everything that you can to stand out above the rest.
First and foremost, you should focus on furthering your skills and qualifications to make yourself an appealing candidate. This experience is something that could benefit you regardless of your potential career path, and while it might cost some money to do so, seeing it as an investment might be the right attitude to take. Doing some research into commercial driver training could illuminate your options as well as setting you up for the career of your choice, allowing you to take the necessary steps to fit well into whichever route that might be.
While there are other things that you can do to improve your presentation, such as dusting up your CV, this seems simple, but improving it in the right ways can often be something that's not so simple. Taking measures to make your CV look clean and professional is important; you can do this by ensuring that all the information on there is relevant and clearly conveyed. Asking yourself whether or not the information there paints you in a positive light can help you to discern if it's necessary.
In this case, if you're looking for roles that are focused on driving, the information on your CV should be geared towards making you look right for this particular role, which can help you further whittle down potential clutter on the document.
Going Back Over the Basics
If you're hoping to make a career out of your driving, it might be worth going back over the basics in your driving to prepare yourself for the challenges that spending that much time on the road might present. Many jobs, such as trucking, can require you to maneuver heavy vehicles and spend long hours on the road – two things that can require some practice and familiarity if you're not familiar with them.
On top of this, while road safety is something that can be covered with the appropriate training course, ensuring that you drive as safely as possible anyway can put you in a good position – as well as prepare you for driving under scrutiny, which may be a part of the application process. If making a career out of this interest is something that you're serious about, taking the time to be prepared can only stand to benefit you.