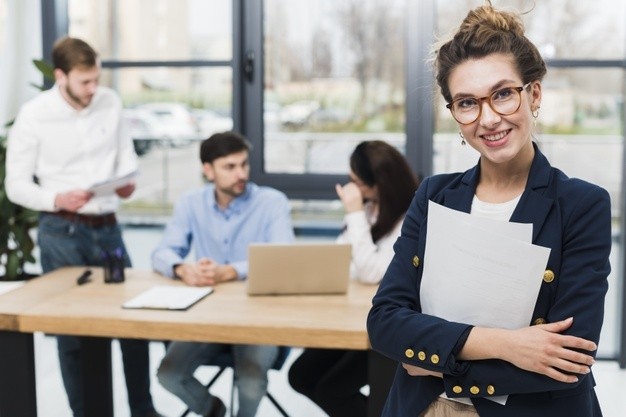 Thinking of a career path isn't easy, and you'll likely try several avenues in your life. However, it never hurts to know as much as you can about a prospective career path. With this in mind, we're assuming you're here because you're debating a long and prosperous career in human resources (HR). A career in HR can offer a career path where no two days are the same. Further, there are plenty of opportunities to rise through the ranks and gain promotions - always a good thing to know before you jump into a career with both feet. Now, we will outline everything there is to know about a career in HR.
One of the first things you'll want to know is what HR does. Well, their job remit is vast and there's no one shape fits all. However, we can still give you a general overview that essentially comes down to people. The HR team is designed to support people in a business from the ground up because everyone's important. Typically, their job will entail recruiting, hiring, training, compensation, benefits, and sometimes assist with payroll. Oftentimes, businesses outsource quality HR consulting Denver to agencies like G&A Partners. Working with an HR agency will offer more variety because you will get to work with numerous businesses. Below, we take a closer look at the specific roles:
Training. This requires the organization of necessary training. Your role may also involve the creation/sourcing of training material.
Talent management. This is one of the most important aspects of HR in recent years. Businesses are constantly seeking the best talent, and your job may be to source and hire.
Compensation. Essentially, this requires you to be responsible for every monetary element that an employer provides to an employee.
Employee support. When things go awry in your workforce, they will look to you for diffusing situations. You will be responsible for the disciplinary procedures.
When it comes down to required skills, you will be required to have great communication capabilities and the ability to deal with people from all backgrounds. You have to act every day without any prejudice of any sort. Your job will be to connect the business ethos with the people right down to the bottom line. Further, you will need to demonstrate patience, confidentiality, and fantastic negotiating.
Why Work In HR?

Now you know what they do, it's time to look at reasons why you should bother in the first place. HR is one of the highest-ranking careers in the US, according to Best of Business Jobs.
●Meaningful work. Your role is serving the human side of the business, which can be extremely rewarding. If you're good at the job, you will walk away at the end of the day with a great sense of pride. Your responsibility is to build the team culture and sculpt the work experience for everyone. Your opinion will be regarded highly, which means you can help shape the future of your company for the better.
●Variety. Working in HR will provide a way of life where no two days are the same in your endeavors to support the workforce. Whether it's helping people deal with their personal life, or finding talent for the hiring process, you will be the crux of the business and be required to wear many masks.
●Growth potential. One of the most attractive aspects of this job is the opportunity for growth. If you can rise the ranks into HR management, you can earn a salary of around $116,720.
●Flexibility. Luckily, human resource jobs often provide great flexibility, especially on the back of the global pandemic. Now, you can create training plans, onboard new employees, and provide support all from the safety of your own home. If you want to, you can guide your workforce through their tough times while sitting in a shorts and t-shirt.
How to Get There

So, you know what's involved and you've got some solid reasons on why you should chase down a role in HR. Now, we will outline the journey you must take to get there.
Luckily, for those of you without a degree, you can get onto the lower levels of the HR ladder with minimal education. Oftentimes, these positions are obtained through internships and part-time positions. Although it may not be glamorous, these positions are the best way to get a true feel for the work before you invest time and money into training.
You will start your journey as an HR assistant before moving up to roles such as recruitment manager. When you arrive at a professional level, you have two roads ahead of you:
●Specialism. On this road, you will pick an area of expertise and dedicate your entire working life to it. Having a specialism can help you get certain jobs. However, you may be less likely to get roles that you have less knowledge in.
●General. Having a general understanding of HR and choosing this path will put you in a position of wearing many masks. You will often take responsibility for areas including training, compensations, and policy development.
If you want to fast-track in the world of HR, you can study a degree in Human Resources Management. This will allow you to gain a deep theoretical understanding of the job requirements before you jump into the role. Alternatively, if you are jumping from another sector to HR, you can benefit from completing an HR certificate program in place of completing a second degree. When you come to applying for management positions, you could opt to obtain an MSc in HR Management.
Chasing down a career in HR is a great way to make a difference in people's lives. You will find multiple routes into the field including making a career swap. With an impressive salary at the high end, a great deal of flexibility, and days full of variety - what are you waiting for?