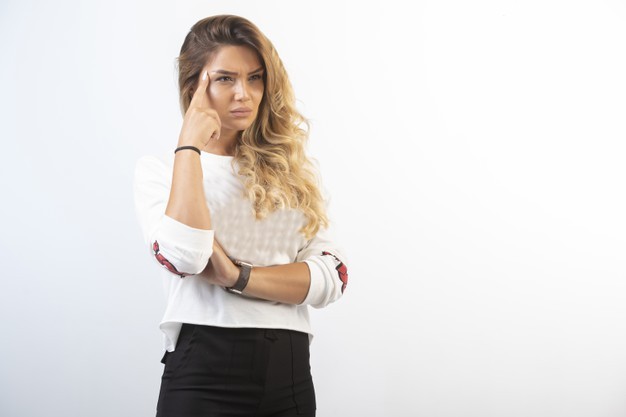 One of the qualities that you see coming up time and time again in job adverts and descriptions is 'good attention to detail'. Some people believe that this is an intrinsic ability, but it is actually one that can be learnt and developed – just like the others. Therefore, it makes sense that you do everything that you can to improve your own attention to detail. In the following blog post, we are going to be looking at a few ways of doing this.
Organize Your Work Station
If your own desk is a chaotic mess, this can filter down into affecting your overall sense of attention to detail. Of course, this means tidying up, but this is only a short-term solution. In the longer term, you need to put in a filing system to prevent mess from becoming a problem again. You should also start to use your calendar to note down appointments, ensuring that you are never late again. You also need to organize your electronic communications. Getting into the habit of responding to emails promptly can go a long way.
In days gone by, attention to detail would have been much harder as we did not have the type of electronic tools that are so readily available these days. For example, if you are reviewing your business finances, you can look into using tools such as a standard form calculator. If you are writing a proposal, you can try using grammar and spelling software. Ultimately, it makes sense to outsource where you can – particularly if the tools are so easily available.
Attention to detail tends to go out of the window when people are feeling distracted. Therefore, you need to do everything that you can to keep these issues as minimal as possible. Even if you are working in a busy office environment, you still need to work out the ways in which you can keep your concentration on form. Focusing on one task at a time helps as a starting point. Otherwise, your mind is much more likely to get jumbled and will struggle as a result. Listening to music (without lyrics) is one way that people can block out the world around them. Turning off your phone notifications can also help to keep you in one headspace, rather than allowing your attention to be pulled here, there, and everywhere.
Unlike computers, our brains cannot simply keep running and running with no breaks whatsoever. Therefore, it is important that you allow your mind to operate at its fullest capacity by affording it the breaks that it needs. These do not necessarily have to be long. When you have been staring at a screen for an extended period of time, it is a good idea to step away and have a walk around. Ultimately, something as small as this little change of scenery can really help your brain to get ready for concentration all over again.
We have covered this in some detail earlier on in the blog post, but it is worth reinforcing the point as it's so crucial. If you are someone who can multitask well, this may not be so much of a problem. However, for the majority of us, we need to focus on a single thing at a time. Otherwise, your attention is pulled quickly from one thing to the next, and it is likely that your overall sense of attention to detail will suffer as a result. This is largely down to the fact that it takes some time before you can really focus on a task, so every time you are being pulled away from one area to the next, this can end up being enormously unhelpful and means that all the tasks take longer to complete rather than being quicker.
Unless your task has a very tight deadline in which you cannot do this, it is worthwhile stepping away and coming back again. This way, you can look at your piece of work with fresh eyes, and it is much more likely that you are going to be able to spot things that you missed in the first place. Simple grammatical errors that you kept reading again and again can suddenly become as clear as day. So, why not try it?
Using a combination of these different techniques can help you out in a big way with regards to attention to detail.