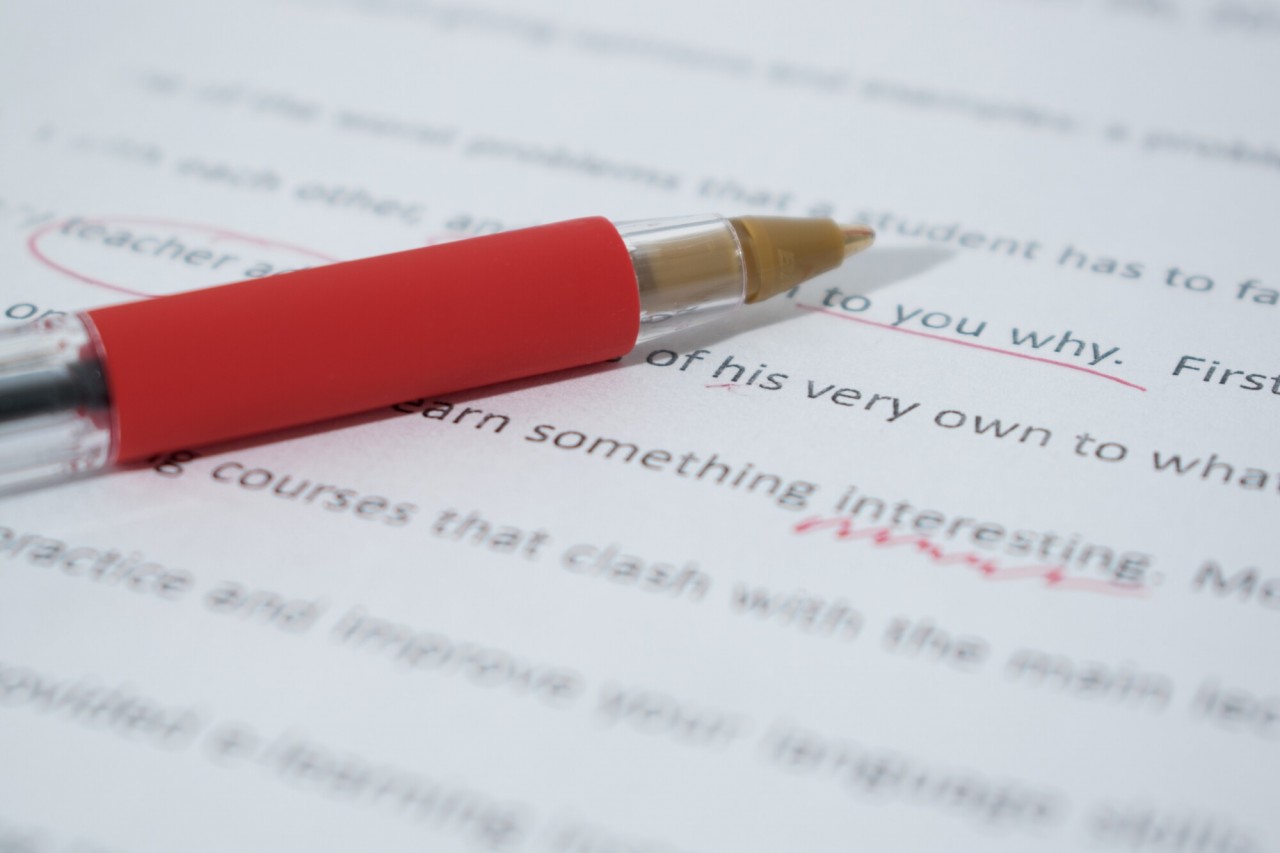 For those with a love of writing and remote jobs, becoming a proofreader might be the ideal situation for them. With 41.8% of Americans now working remotely, jobs from home are becoming more and more common.
That means there are remote proofreader jobs out there!
The question is, how do you get started on this career path? How do you enter the world of editing and proofreading to make a career out of it?
These steps will show you how to become a proofreader. Follow them, and you'll be able to make a career out of the industry that you love!
The first thing you need to do is understand what exactly a proofreader does.
Proofreading jobs involve scanning text to find errors, typos, inconsistencies, and formatting errors. It's not their job to fact-check information or find plot holes in fiction, but to make sure the copy itself is clean and error-free.
Proofreaders often work on a deadline basis rather than being paid hourly, since they are often independent contractors.
Although they might not find every single mistake in a huge chunk of text, it's expected that the copy will come back almost entirely error-free.
The Difference Between an Editor and Proofreader
An editor and a proofreader, contrary to popular belief, are not the same job!
Editors will often fact-check or suggest revisions to things. They may point out things about a novel that don't quite make sense, like flaws in a magic system or confusion about character motivation.
Proofreaders are not there to make such comments and edits. Massive overhauls should be left to an editor, and a proofreader is purely there to make sure the text is legible and nothing detracts from the reading experience.
Make Sure You Have the Critical Skills
When it comes to how to work from home in any job, there are certain skills you must hone. Not all of these are specific to being a proofreader, but they all apply!
Time Management
It is absolutely critical that you can manage your time well. You will often be working on tight deadlines, or things may sneak up on you.
The ability to block out time and stick to it will be key.
Motivation
Remote jobs often mean it can be hard to stay motivation. The television is right there, as is your gaming console!
It's important that you can stay focused on the task at hand.
Attention to Detail
Attention to detail is the most obvious skill needed to be a proofreader. You should be able to spot misplaced apostrophes, improper use of capitalization, and literally anything else that's technically and grammatically incorrect!
Computer Proficiency
Clients might hand you documents in all types of formats and programs.
At the very least, you should be familiar with Microsoft Word and Google Docs, as these will be the two most common.
You might be able to request that documents are delivered to you in a certain format, but you'll get more work if you can be a little flexible about it!
There are many, many different things that need to be proofread. These include:
Website copy
Blog posts
Fiction
Essays
Reports
Although you can advertise yourself as available to handle any of these, you'll likely do better if you can stick to a niche. After all, it's easier to become considered a master in one field rather than them all!
It's best to pick something you know you can concentrate on. Are you a fiction lover? Proofread novels!
Very interested in SEO and web copy? Then you should proofread that!
At the beginning, you can take any jobs but as you start to become more established and can afford to be pickier, that niche will come in handy. It will also net you more work in that area.
APA style, the Chicago Manual of Style, and many more — these are all different acceptable styles in the world of online text.
Although many things are the same, some things differ between them. For example, style guides differ between percentage signs, use of the Oxford comma, etc.
You should be familiar with the main style guides used, though no one reasonable would expect you to know them all off by heart!
Make sure you always clarify with your client which style guide they're going for. If they aren't sure or aren't familiar with them, you can recommend one yourself.
It's also okay to specify that you can only edit in one certain style guide, but you may end up losing jobs that way. APA and Chicago are the most common two that should be learned.
Online proofreading courses can be a great way to build up your credibility. They can offer certificates that make you seem far more legitimate in your career, and really help to hone your skills.
They aren't necessary to become a proofreader, but if a client is debating between you and someone with a similar level of experience, you might just snag the job if you have a course behind you to edge the other person out!
That alone makes them worth doing.
They cost a little money, but you'll make that money back with the clients you end up getting.
Start to Build a Client Base
Building a client base who can provide references will be your best bet to start getting jobs in the field.
How exactly do you do that?
Very few people who don't know you are going to hire you straight away to proofread their work. Considering doing some work for friends at a low rate, or reach out to old colleagues who are aware you were good at this sort of thing in your old job.
The rates for the work you perform may be lower than you'd like at first, but it'll help get some experience behind you to get you other jobs.
Just remember to never work for free! Even without much experience, your time and hard work is always worth being paid for.
Many clients will ask to see a portfolio of your work.
Whatever you put in your portfolio should be completely error-free. Read it once, twice, three times, to catch every tiny little typo you may have missed!
You should also choose short things to put in your portfolio. No one wants to read a novel of 80,000 words just to see if they should hire you! If you're used to editing long form things, consider an excerpt.
You could also compile a portfolio of testimonials and references, rather than actual edited work. Make sure to ask everyone you work with for a review or some feedback and pick the best of them to showcase!
It's always good if you can build a website to show off all of this. It doesn't have to be fancy — you can use a host to do most of the work, or hire someone to design the site for you.
Remember, a professional website will make you much more likely to be hired!
When you've focused on all of this, you're sure the career is the right one for you and you're ready to get stuck in, it's time to find clients!
You can advertise yourself as available for work on websites like Problogger, or other sites that revolve around writing and editing. You can also scour Linkedin, Indeed, and other job websites to find people looking for a proofreader.
Other than that, you can use word of mouth! If you have happy clients, encourage them to tell others about your services.
You could also concentrate on the SEO of your website and portfolio so that when people are searching for a proofreader in your niche, you're one of the results that comes up for them.
This Is How to Become a Proofreader!
Being a proofreader is one of the best jobs where you can work from anywhere. You can do what you love and satisfy clients with your sharp eye and attention to detail!
If you've read through how to become a proofreader and decided it's the job for you, then good luck! Hone your skills such as attention to detail and motivation, decide a niche and build a portfolio, work hard at wowing some clients, and you'll be reputable in the industry in no time.
For more career advice, check out the rest of our site.