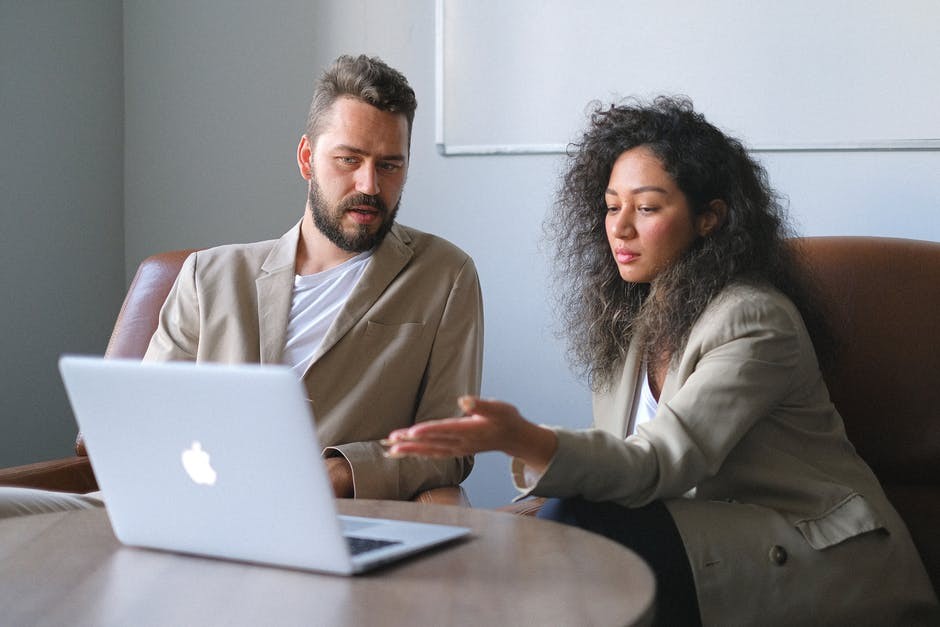 Do you know how often you'll need to negotiate throughout your career?
The truth is, negotiation permeates a lot of workplace conversations. From working out prices with clients to trying to leave early on a Friday, there is a multitude of reasons as to why you might have to use the power of persuasion to win someone over.
But, not many people are naturally good at negotiation. That means that if you are, you have leverage that you can use to help you win over those around you and get ahead in your career.
Find out more about negotiation in the workplace and how you can use it to succeed in this guide.
Why is Negotiation in the Workplace Important?
Negotiating skills are a huge power in the workplace, and you definitely shouldn't underestimate them! Before getting into the tips for negotiating, let's take a look at some scenarios where you can use these for your benefit:
Salary negotiation to boost your yearly earnings
Negotiate a higher or lower price from a client to benefit your business
Resolve differences in teamwork and projects
Create solutions that satisfy both parties
Negotiate a more flexible work schedule or time off work
Forge contracts with clients and parties
Some of these scenarios are going to immediately benefit you, like securing a higher salary for your work, while others are going to benefit you more indirectly and discreetly. For example, getting a client to sign a contract might not instantly give you a boost, but over time your success should be noticed and your value at your company will increase. With that come promotions, higher salaries, and job security, and who would say no to any of that?
Being able to negotiate not only makes your job work for you, but it also makes you better at it. You'll create stronger relationships, keep other employees happy, and excel at your own work.
Four Basic Steps of Negotiation
If you're looking to get better at business negotiation, the first thing you need to do is understand the four basic steps. This is like an outline that you can fill in, helping you organize and strategize.
The first step is planning. What are your objectives and what do you need to win the other party over? Have you got data, facts, and some great points to back up your side and build your case?
Then there's opening your discussion. You always want a negotiation to get off on a positive note so that the other party isn't instantly guarded. How will you start your conversation in a light, happy tone?
Next, you'll move into the bargaining phase of negotiation. You should predict how the other party may argue against your initial proposal and know what you'll do to counter their arguments. This is the core part of the negotiation, and it's key to winning the other party over.
Finally, you move into the close. How will you secure what you want and achieve your goals? Reflect on the concessions you've made and ensure the party is happy before closing the negotiations.
Of course, even with this outline, you'll still have to be prepared to think on your feet! But, as long as you have the facts and know what your goals are, you should be ready.
Skills of Good Negotiators
Learning the basic steps of negotiation will only get you so far. To really win over others, you need to develop a lot of different skills! Take a look at the most important.
Managing Conflict
Business mediation and negating conflict are both skills that are essential to negotiation. There's no doubt that some negotiations can get heated and as soon as one does, you need to be able to cool it back down. Anger doesn't help anyone think clearly and you won't get what you want with angry parties.
This includes yourself, too! It can be easy to become hot-headed when the negotiation isn't going the way you wanted, but don't let anger get the better of you.
Listening Skills
You might walk into a negotiation ready to talk, talk, talk, but if you don't listen to the other part you'll never get anywhere. This isn't just about waiting until they're quiet so that you can speak, but actively listening to what they're saying and their own demands. Respond in line with what they've said and adjust your arguments accordingly rather than firing on with the same speech.
Staying Focused
If you're discussing something that's going to make you emotional, try not to let it show. People respond better to fact-driven negotiations rather than those that are full of emotions, and it can sound more like pleading if you get too upset. Stay focused, stay practical, and win them over!
Have Confidence
Confidence - or the appearance of it - is a skill that every great negotiator possesses. Walk into your negotiation with confidence and belief in yourself and the other party will know it.
Know When to Walk Away
These tips are all focused on winning a negotiation, but it's just as important to know when it's time to back down. If you've gone through your arguments and the other party still isn't agreeing, and you've tried to compromise, it's time to leave. Avoid repeating yourself and walk away with your head held high, knowing you gave it a good go.
Start Moving Your Career Forward
Negotiation in the workplace is as commonplace as ties and staplers; it's everywhere! If you master the art, you'll unlock numerous doors that would otherwise remain closed, creating a career you love and forging relationships that will last forever.
If you enjoyed this article, be sure to check out more on our website where we can help you find your dream job.