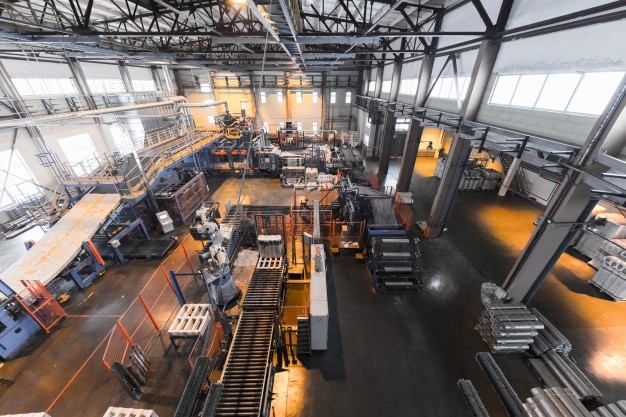 Manufacturing is an industry that appeals to many entrepreneurs and it is easy to see why. There is always demand for high-quality products and it is a well-established industry that can make it safer than other industries, but you also need to be aware of just how competitive it is and vastly different to your typical office-based business. This is why you need to be aware of what the key areas to focus on are when starting a manufacturing business so that you can find success, overcome the common issues and compete at a high level. Here are the main areas to focus on when starting a manufacturing business.
Market research is one of the most important areas when starting any kind of new business, but particularly manufacturing, which can be intensely competitive. Market research will help you to determine who your competitors are, who your target customer is and the overall state of your chosen market. This information will help you to identify a USP, find ways to stand out from the crowd and develop a business plan to guide your success.
There are a number of costs involved in setting up and running a manufacturing business so it is likely that you are going to need to find a source of finance. You will want to calculate your startup costs, which are likely to include rent, equipment, wages and inventory and then identify the best form of funding for your needs, whether this is crowdfunding, a loan or an external investor.
No manufacturing business can succeed without the right team powering the operation. When it comes to recruitment for your manufacturing industry, experience is ideal but it can be hard to recruit experienced staff to a new company, so instead you may want to prioritize finding those that have a strong work ethic, a positive attitude and a willingness to learn. You should never rush the recruitment process, so it is a good idea to start early to find the people that will be a good fit.
Invest in the Best Equipment
The equipment that you use is also hugely important and not an area where you will want to cut corners. In many cases, you can find equipment that can automate many manufacturing processes, which can streamline the operation, improve quality and could help you to keep staff costs down, so it will ultimately prove to be a smart investment. A good example is automatic welding machines, which can be operated by the flick of a switch and can maximize efficiency in your manufacturing operation.
The suppliers that you use for your business will also play a huge role in your success. Therefore, it is a good idea to seek out suppliers that have similar values to your own and that you get along with and to nurture these relationships over time. In today's day and age, it is worthwhile looking into green and ethical suppliers so that you can develop a green image for your brand.
These are the key areas to focus on and should help you to find success with your manufacturing startup.