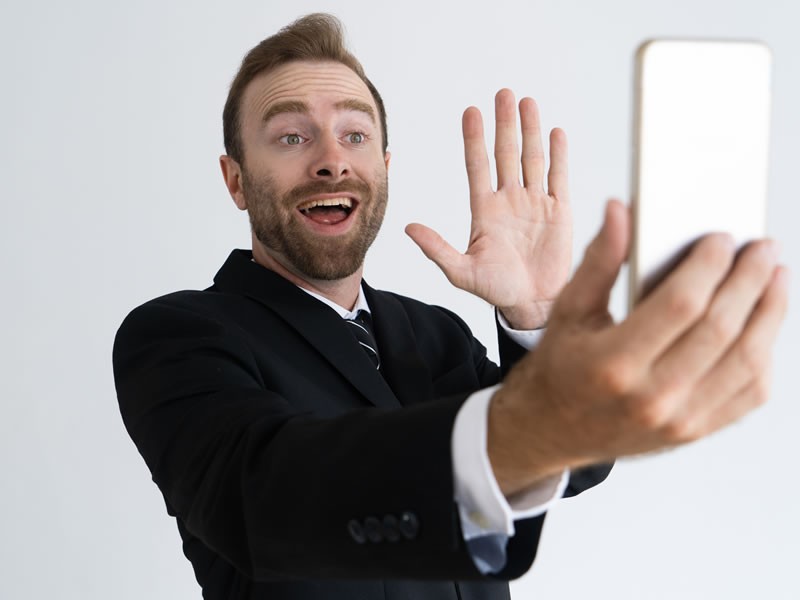 The advancement in technology has made everything easier, including the hiring process. Video interviews are recently gaining a lot of popularity among businesses in different niches and sizes because of the extensive benefits they offer to employers as well as job seekers, improving the experience for both.
Video interviews can help you screen candidates more effectively in specific situations that may otherwise pose challenges. They are particularly useful during the initial stages of hiring as they save you valuable time and resources and streamline the entire process.
A one-way video interview is an effective tool employers can use to screen a large number of candidates before moving to the next round of interviews. In this guide, we try to learn how employers can make the most out of pre-recorded video interviews.
How To Crack Your Pre-Recorded Video Interview

Also known by the names 'asynchronous' or 'on-demand' video interview, a pre-recorded video interview is the one where the interviewer asks some questions to the candidates and the candidates record the answers and submit the video to the employer. Though two-way video interviews are quite popular, companies often use pre-recorded video interviews as they have their own distinct advantages.
The purpose of a pre-recorded video interview is the same as any other screening method – verify that the candidate meets the job's basic requirements. However, this advanced pre-screening tool does not require an HR member to reach out to the candidate personally. This type of screening allows the employer to screen multiple candidates at the same time without having to worry about their availability. The members of the HR department can then watch the submission of interview questions at their own convenience.
You can consider using pre-recorded video interviews if you want to screen remote candidates or have some remote position. You should remember that this type of tool is suitable for evaluation of specific skills and can be used for specific positions only. So, it is necessary to customize the selection procedure to add or remove stages depending on the skill set and role you are looking for.
Once you decide to use this mode of screening for hiring, you need to decide what questions you will be asking. Another concern is keeping the right video equipment ready to make sure the video comes out to be smooth. Before sending out your pre-recorded video, make sure you test the recording. Verify the functionality you have implemented in the video interview and ask questions accordingly.
Next, you should decide how you will send the video to the candidates. You may either send a video so that they can see you or send the questions in writing to let them prepare and answer well. Don't forget to send comprehensive instructions in the mail you send the video. You can even call them to explain everything. Make sure your candidates understand what they are expected to do and how they can contact you in case of any concerns.
Questions To Ask In A Video Interview

As one-way video interviews are generally used in the initial stages of the hiring process, the questions asked are basic. They can be about the candidates themselves, their availability and salary expectations. If conducted at later stages, they can ask questions about career goals and projects they would be able to manage if you hire.
Here are some common interview questions interviewers can ask if conducting video interviews early during the hiring process.
●What inspired you to apply to this job?
●Why did you pursue this career?
●What skills have you acquired from your previous job experience that you believe will help you in this role?
●Describe a challenging experience you had at work and the way you overcame it.
●Do you like working individually or in a team? Why?
●What is the definition of an ideal work environment for you?
If you are using video interviews in the later stages of the hiring procedure, you should also include role-specific questions. Make sure you also ask questions that help you see if the candidates would make a good fit for the project and your company.
Automated Video Interviews – A Complete Guide

Automated video interviews are conducted through online videos. It is a recruitment procedure that happens virtually and differs from conventional interview processes. This type of method is used for pre-screening or screening stages of recruitment. This method has a lot of benefits for employers as well as candidates.
An automated video interview saves time, cost and effort of companies looking to hire candidates. These interviews can be scheduled and are flexible to suit the availability of the job seekers. They can be used to screen applicants from any corner of the world without the need to travel to the company.
More and more companies are turning to automated interviewing as it maintains the quality of hiring and allows hiring the best talent if right tools are used. It offers a complete digital tool that is quite effective and time-saving. An automated video interview is a great way to take the company to the next level by hiring the best candidates from across the world.
An automated video interview follows a specific structure and web applications or software follow it. Moreover, every company has a pre-decided set of questions to ask in video interviews. Advanced tools can be used to analyze the interviews and select the right candidates. This method saves time and money that goes in weeding out the unsuitable candidates and speeds up the entire recruitment process.
A candidate interested in applying for a vacant position is sent an invitation to attend an automated interview. The software schedules the interview and automated emails are sent regarding the details. The candidate is required to record answers using a video interview over mobile or web to submit the answers to the questions.
Most automated interview applications come with advanced features and customizability. Companies can use these options to set the questions to suit the recruitment stage. This method offers an excellent way to perform pre-screening because it selects the right candidates without any time or effort. The selected candidates can then be called over for face-to-face interviews.