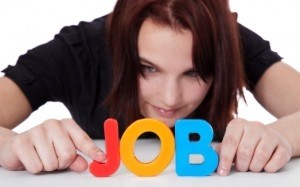 If you have been on the job hunt for months with no luck, it's easy to believe you're going to be stuck in this situation forever. This can be even more frustrating for those who are jobless and in need of immediate employment. You may have grown disheartened and unmotivated after receiving multiple rejection emails from employers – so what can you do about it?

There are so many factors that could be preventing you from being offered the job of your dreams, so it's essential to understand where you're going wrong and avoid being sent yet another rejection email.

Here are several techniques to make your job hunt a success:

1. Sell yourself

Many job seekers don't take the opportunity to sell themselves. Your job application is one of the only times you can freely boast about your skills, education, and knowledge without being judged; however, there is a fine line between cockiness and confidence. Talk about your achievements but do so with an element of modesty. Employers are keen to hire candidates that are likable and have the confidence to perform on their own accord, but they're also watching out for alarm bell traits, which give the impression that they're difficult to work with.

2. Further your education

It may be the case that you don't have the relevant education for the jobs you're applying for, so you might need to look at other options or take the time out of your job search to further your education. While you may not have had this plan in mind, extra qualifications will open a more extensive range of opportunities and improve your prospects. You can calculate your Caltech average GPA to determine the scores you'll need to apply to your desired institution and learn tactics on how to make your college application stand out from the crowd.


3. Research the company

Employers want to see that you have taken the time to research the company before you even apply to the role. Not knowing the name of the company or chief executive is likely to put you at the bottom of the pile during the application process. You will find most of the information on the company's website, but it would also be worth conducting a quick Google search to see if any of the company's achievements show up in online news articles. You can then refer to these in your cover letter or during the interview stage when explaining why you would like to work for the firm.

4. Volunteer

You may not have the relevant experience to work in your desired industry, which may be the reason why your application is continuously rejected. Volunteering is an excellent way to gain confidence and help a worthy cause in the process. Discovering an association that is connected to your interests and desired career path will prove to employers that you have the relevant experience to work in the field.