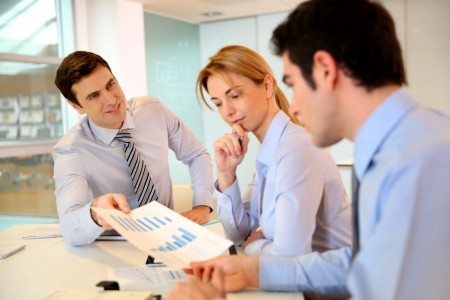 As a small business owner, you'll wish to do everything in your power to push your business to success. One of the main ways to achieve this is to attract and retain the correct employees – after all; your business is only as good as those who work for it. Finding the right staff members for your business is more than ensuring they have the relevant experience and qualifications; it's also ensuring they have the correct personality and goals in line with your company's future. While you may have an idea of what you're looking for in a candidate, getting them to apply for your job vacancy is a mission in itself. You need to set your business apart from the rest to attract the very best employees. In this guide, we're going to look at some key tips on how to do so:
#1. Find out what the standard wage is
One of the biggest mistakes that many businesses make is setting their salary rate to meet their budget rather than the standard market rate. Many individuals switch jobs to receive a higher salary, therefore, offering the lowest sum you can afford will certainly off-put many candidates from applying for the positions – especially those who are more experienced and qualified. This will not only give your company a bad name, but you'll probably be left with candidates who will take any available job.
#2. Build an appealing brand
In order to attract candidates to apply to your company, you need to build an appealing brand that makes them excited about what you offer – whether that be in your products, services, or company culture. The job advertisement is your time to shine and sell your company to potential applicants. Refrain from bland and boring language and tell a story to build interest and excitement around your brand to showcase why your company is unique.
Some companies allow individuals to wear their own choice of clothing, which creates a relaxed working experience. Still, for specialist jobs such as construction or engineering, it would be in your interest to provide a uniform that is suitable for the job role. Candidates may not be impressed to learn that they are expected to wear their own clothing to work, which is likely to get damaged while carrying out laborious jobs; therefore, providing appropriate and durable workwear from anthembranding.com would be a smart move.
#4. Offer a benefits program
Employees don't expect to be showered with gifts and treats for completing the tasks they have been set, but a benefits program certainly proves that those in authority appreciate their efforts and hard work. Not only will this act attract the best employees, but it is also likely to retain them for the long-term. For example, employees who meet their targets or perform well could be treated to cash bonuses or vouchers. At the same time, all of those in the company should have standard benefits such as life and medical insurance coverage.