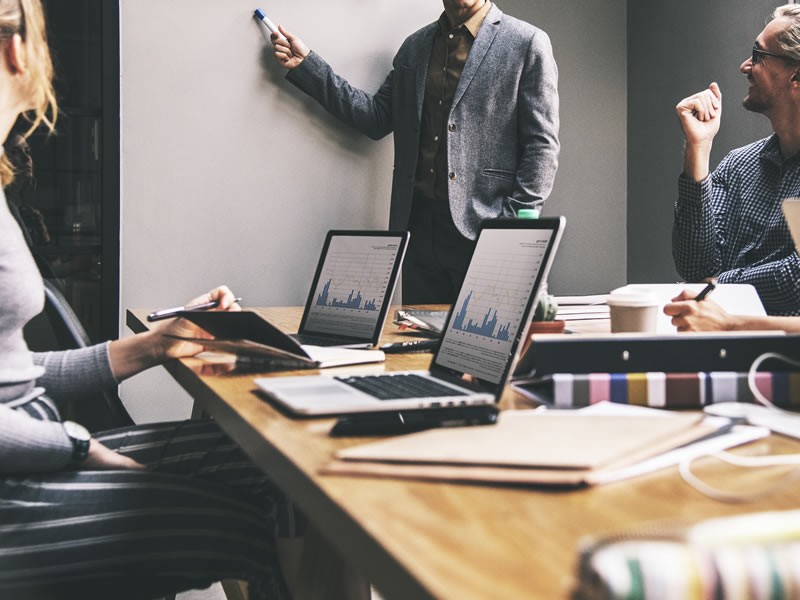 Business professionals play a significant role in building the economy. Whether they happen to be starting their own business or helping to build one, their role will count regardless. If you happen to be in the process of building a career in this field, then you may be thinking about where to start. The truth is that every person's career path is different, so there's no perfect path to success. You can, however, follow guidelines that could make your transition easier and help you get to your destination a lot quicker. See top tips for building a career in business below.
The starting point for building a career in business would be defining your goals. It's imperative that you have some, to begin with so that you have better direction and understand what your destination is. To set realistic career goals, make sure that they're detailed and specific.
Clearly visualizing your desired outcome can increase your chances of achieving it. Making them realistic is also imperative, so think about how long it will take you to achieve your goals and whether you have the right tools before setting them. Don't forget that commitment and creating the right conditions for success are what will make them more attainable.

#2. Get the Right Qualifications
Once you've been able to set goals, the next step would be to create conditions for success as mentioned above. One way of doing this is getting the right qualifications that will help boost your employability and equip you with the knowledge needed to succeed. There is a range of business-related degrees and courses you could take, so do your research. Find three business-related qualifications that you could consider.
Business: If you want a degree that has a general focus on business, then think about doing a general business degree. This is ideal for those who want to work in business but aren't sure what type of position that you want to pursue. This degree covers a range of topics such as finance, marketing, human resources, and several others.
Apprenticeships: For those uninterested in formal education, an apprenticeship is another ideal route to take. This allows you to combine work and study by mixing on-the-job training with classroom learning. Look for ones that you'd find suitable and apply until you land one you want.
Six Sigma: There are other certifications that you can get that can equip you for excelling in the business world. One is Six Sigma Houston which is perfect for those working in the Houston area that want to learn about how to improve business processes.
#3. Network Your Way into a Job

​
These days, the workforce is so competitive, so to kickstart your career, you've got to be proactive. Build your network so that you can hear firsthand about job opportunities that could get you started. To network for a job, volunteer in your community as it's a way of meeting new people who share similar values as you. Attending professional events such as workshops and conferences could also increase your chances of meeting people that could positively influence your career as a business professional.