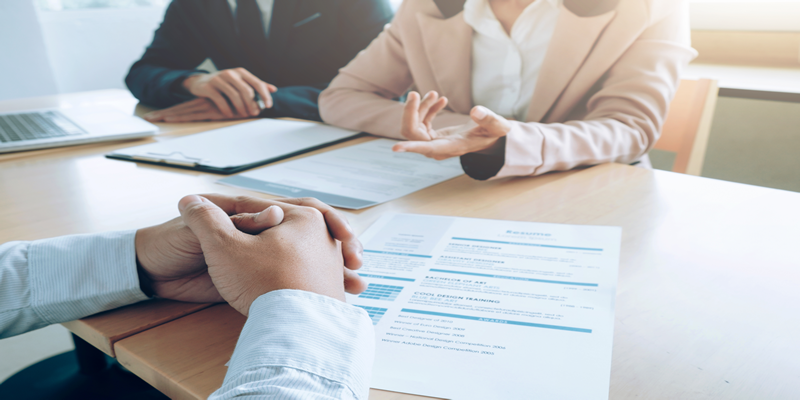 Changing careers is one of the most challenging professional risks you can take, but people seek a new career for many different reasons. They don't enjoy what they are doing anymore, they are not satisfied with the material part or they simply changed their career goals or values and wish to experience a new schedule. On the other hand, sometimes when people get fired from a job, they might consider starting a new career in a different field. No matter what your reason is, before taking the steps toward a new career, it is important to take the time and evaluate your current situation and, of course, explore different career options and pick the most suitable one for you.
Another thing that you should remember is that a career change can take place at any age. Thus, you should stop thinking that you only get a career change in your life. Nowadays there are so many career options that you can explore if you're passionate about staring working in another field. Here's how you can make a successful career change!
Assess your Interests and Skills
A simple way of making sure that you know exactly what you enjoy doing is by thinking about past activities and remember which one gave you the most satisfaction. Was it an internship that you did a few years ago, any other past projects or small jobs or a volunteer work? Determine whether those interests and goals are addressed through your current job. If they aren't, it might be time to explore new career opportunities. Your personality, values and interests will affect decisions about your future, whether you're job hunting, taking some time out or volunteering.
Your skills, interests, personality, and values play an important role in your career choice. Self-assessment is the process of gathering information about you in order to make an informed career decision and ultimately establish a successful career identity. Learn about value, interest, personality, and skill assessments, as well as computer-assisted career guidance systems.

Consider Alternative Career
Seeing that there are so many career opportunities and jobs available, it might be a bit overwhelming to pick the most suitable one. However, if you start by making a list of your skills and preferences, you are very likely to find the best career path for you. Yet sometimes the process of finding a new job might take a longer period of time than expected, and you might need to pay unexpected taxes or fees. If you're in the process of buying a home or a new vehicle and you just lost your job, you could check out new American funding review. It's an independent mortgage lender for personal loans.
Before you make a decision like this, it is important to take the time to evaluate your present situation, to explore career options and to choose a career that will be more satisfying for you.

Here's a few things to consider:
Fits my vision

- I want a career that matches my life vision and is aligned with my values.



Meaningful & Valuable

- I want to accomplish something valuable and meaningful so that I will get personal satisfaction from my work.



Fits my personality

- I want a career that matches my personality and preferences.



Rich relationships

- I want a career that helps me form many rich relationships.



Aligns with my Strengths

- Greater alignment with my strengths will increase the value I can generate.



Fits my skills

- I want a career that matches my current skills, experience, education and aptitudes.



Flexible schedule

- I want a flexible work schedule that allows me to balance the things that I value in my life.



Income

- I want an income that allows me to meet the financial needs of my family and community.



Personal growth

- I want a career that causes me to grow, stretches my skills and creates opportunities for increased responsibility



It is never too late to expand your knowledge and improve your skills in a field that you're interested in. You can take an online course, study on your own or try an internship. While having the knowledge is essential, sometimes it's a lot better to be able to prove that you have those skills. Therefore, you need to consider options that will boost your resume and improve your skills at the same time.

Here's a few things to consider:
Take An Online Course -

If it's more technical skills like coding or analytics that you're struggling to keep up-to-date with, then there are plenty of online courses you can take to brush up on your skills.



Attend Some Conferences -

The great things about the digital industry is that there are loads of really useful conferences you can attend.



Read More Blogs -

Studying industry blogs are a great way of staying in the loop with any changes or advances in your particular niche, so it's a good idea to have them all bookmarked and sign up for their newsletters.
Network with People in the Same Sector
Once you know exactly what career path you want to pursue, you need to find a way of getting in touch with people who already work in that field. This is a great way of getting a deeper understanding of what's going on behind closed doors. Talk to people who are currently employed by a certain company and try to find out as much information as possible. You'll be able to make a better decision by doing that.
Making a career change might seem like a daunting task. Nonetheless, it is essential to remember that it's never too late to start working in a different field as long as you have a real interest for it. Linkedin is a great tool to find people in your sector to network with.
Here's a few things to consider:
Who they are.

People who have the jobs you're interested in at one, two, or levels ahead of you.



Why they're helpful.

They're the ones with the power to hire and promote you (and/or give you the guidance that makes that happen), mentor you, and teach you more about your field.