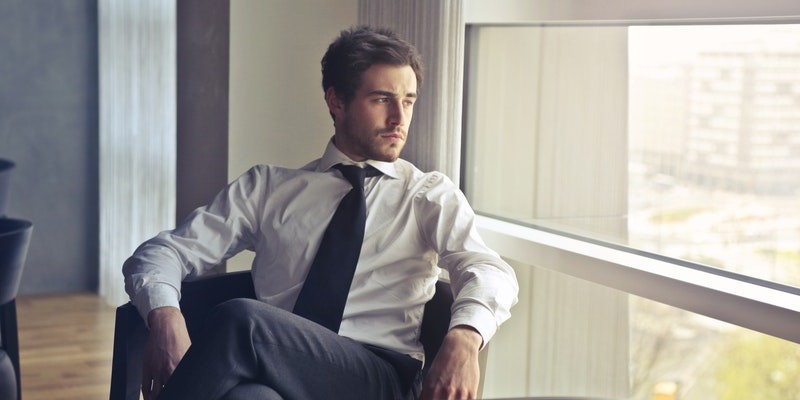 ​Many of us spend most of our time at work. People with more than one jobs spend even longer hours at their place of work. In addition to fulfilling your day to day assignments, it would be advisable to take some time to improve your personal health and wellness. Many companies today are rolling out measures to ensure the workplace is not only clean but follows all the health guidelines to ensure employees don't contract any infections while at work.
For an employee, staying healthy means you never have to call off sick days, reduced stress, and even greater productivity. Having a healthy body also means you don't have to spend a dime on medicine or health care. It even attracts lower health care and insurance premium costs.
Although the company may put on measures to ensure the workplace is clean and healthy, you too (the employee) need to ensure your cubicle, office, and surrounding environment is clean. This will go a long way in promoting health and wellness in the same. Discussed below are 9 helpful practices to help you stay healthy while at work.
#1. Hand Washing: Reducing the Risk of Common Infections
Washing your hands as soon as you get to work, after using the restroom, before taking a bite on your favourite fruit or lunch, and after working on dusty files does help keep bacteria and disease-causing microbes at bay.Common health conditions such as flu, cough, and even stomach problems can be picked from not washing your hands. Dirty surfaces can also contribute to infections as well.
When hands are visibly soiled.
After using the washroom (includes changing diapers).
After blowing your nose or after sneezing in your hands.
Before and after eating, handling food, drinking or smoking.
After touching raw meat, poultry, or fish.
After handling garbage.
Visiting or caring for sick people.
Handling pets, animals or animal waste.
Ensuring that you wash hands properly after using the washroom is very important in reducing disease transmission of stomach "flus" (which really is not a "flu" or influenza) and other gastrointestinal infections. Using soap and lathering up is very important (rinsing hands in water only is not as effective). Use comfortably warm, running water where possible for comfort. Hands should be washed for a minimum of 15 seconds - longer if the hands are visibly soiled. To help people (especially children) wash long enough, one option may be to sing a short song such as "Happy Birthday" or "A, B, C" twice. The idea of surgeons scrubbing for an operation (as on TV) is very similar.
#2. Keep your desk and workplace clean
Have a close relationship with your cubicle and especially the desk. Make it a habit of wiping the desk and all surfaces first thing in the morning. Remember to organize the desk neatly as well.Have some sanitizing wipes or spray close by to motivate you into cleaning and wiping dirty surfaces when needed.
​The benefits to do so:​
​

It makes you look more professional



It makes you more efficient

It ensures you have room to work

It helps keep sensitive information safe

It keeps you on task

Thing to focus on:
Think of your desk as prime real estate.
Keep supplies close by.
Keep things in reach.
Think "up"
Create a system
Use a stacked In/Out tray.
Get rid of distractions.
Water is one of the few essentials needed for a healthy body and well-being. Drinking plenty of water helps keep the body hydrated and even gives you an energy boost. Keep a large water bottle on your desk all the time, and remember to refill it every day.
This is what you need to do:
Don't wait until you experience these symptoms to take action. Just follow these 5 easy tips to routinely keep hydrated at work:
Snack on fruits & veggies. Drinking water is not the only way to hydrate your body.
Sip through a straw.
Avoid dehydrating foods & drinks.
Bring a water bottle.
Infuse fruity flavors.
#4. Keep a hand sanitise on your desk
As mentioned earlier, washing your hands regularly will help keep bacteria at bay. Having a hand sanitizer at your desk will help reduce the trips to the sink especially when working on time-sensitive tasks. Use the sanitizer to clean your hands after coughing or sneezing.

In order to avoid this situation, good hand hygiene is recommended. Employers looking to limit the spread of illnesses in the office should invest in hand sanitizer dispensers. Alcohol-based hand sanitizers reduce the number of cases of the common cold and fever in an office and decrease the number of sick days employees take due to these illnesses.

#5. Avoid sick or infected persons in the workplace
Interacting with the sick, especially in the workplace increases the risk of contracting the same illness. It is especially advisable to stay a few meters away from anyone with a cold, cough, or flu. Encourage colleagues with such conditions to take a sick leave to avoid having the entire office infected with the flu or cold.
To avoid transmission of viruses amongst employees, it is vital that those infected with the illness don't return to work while they are still ill. Make employees aware that for illnesses like norovirus they should not return to work for 48 hours after their symptoms have gone. Returning early could be the difference between one employee sickness absence, and a large chunk of the workforce.
#6. Go outside during breaks.
Getting your daily dose of vitamin D by basking in the early morning sun is good for your health as well. Instead of chatting with your colleagues indoors (during tea break) encourage them to take a stroll outside. If going outside isn't possible, then take some time to admire the horizon from a strategic window. This will help distract your mind for a minute and even enable you to breathe some fresh air. Take a walk in the park if time allows it.
Other benefits:
​

Taking a walk outside makes you more creative.



Nature can make you smarter.

Going outside can help you concentrate

Outdoor time can boost your mood and self-esteem.

#7. Have snacks through the day
Having a snack after every few hours, say 4 hours, is considerably healthier than having a heavy lunch. The snacks will keep the body fuelled properly throughout the day, hence no sugar spikes after a heavy lunch.Go for dried or fresh fruits, yogurt, nuts, or even string cheese for snacks.Go for whole and unprocessed meals for lunch to prevent cravings for sugary treats and fast foods.You also need to choose your foods wisely to avoid eating fast and processed foods. Lean meat, fresh fruits, and organic whole cereals are recommended.
Recommend types of things you could eat:
​

Almonds are the go-to when looking for foods that increase focus.



Green tea contains an amino acid called L-theanine that improves focus and helps the brain stay alert.

Bananas also have a sufficient amount of carbohydrates, so they'll keep you feeling full longer; preventing you from making multiple trips to the kitchen.

Eggs are chock-full of a B vitamin called choline, which is known to help improve memory and speed up reaction times.

Dark chocolate has an abundance of nutrients that contribute to your work performance.

#8. Limit caffeine intake, too much is not the best for you
We all love our cup of coffee, right but don't have too much. While coffee helps keep our brains alert especially in the morning, it can also contribute to increased sugar intake. Reducing your intake of coffee only for the morning session, or late in the evening when you need to get something done is better than having a thermos full of coffee by your desk. Go for drinks will fewer calories or caffeine, instead.
#9. Learn to keep stress in check.

Stress is one of the biggest productivity killers in the workplace.Although you still have to work hard to keep up with the fast-paced world, you are better off keeping stress in check. Managing stress levels at work will not only help improve your productivity but also preserve brain cells. This is because your brain cells won't be overworked or strained even from the toughest of assignments.

Just a few things to consider:
​Try to be positive

Work smarter, not harder

Accept the things you can't change

Connect with people

Have some 'me time'
#10. Put an end to smoking, easier said then done.
If you're one of the 'smoking crew' and go out every so often for a quick cig, then cut it out now. Cigarettes are needless to say bad for you and you'll thank yourself for quitting after you do. Try nicotine patches or e liquid to cut down and then eventually off the demon weed.
First steps to consider:
​

Set your date and time to stop; you're going to quit smoking naturally so carry on smoking as usual until then



Be cool about withdrawal; the physical withdrawal is very slight and passes quickly

Socialise as normal; you won't be craving a cigarette so there's no need to avoid smokers