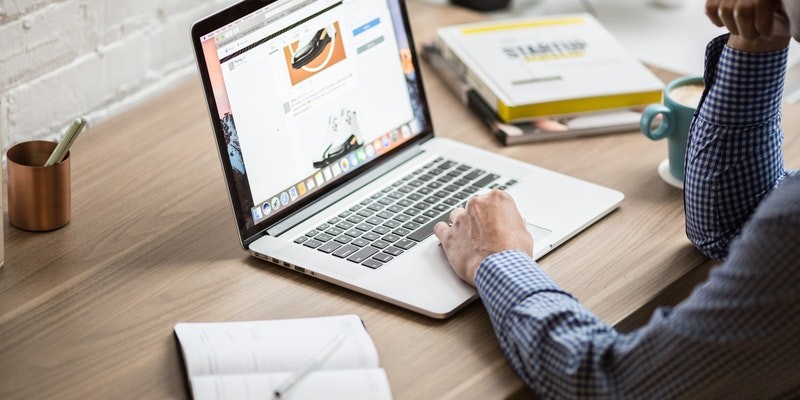 ​ Searching for a new job online is one of the easiest ways to find, and apply for, literally dozens of jobs within a matter of days. However, that shouldn't be your goal because you just might find yourself spinning your wheels unnecessarily. Take a look at some of the dos and don'ts of online job hunting to make your search a little bit easier and a whole lot less frustrating.
Do Learn to Market Yourself – Sell Your Qualifications

​
One of the most important skills you can learn when searching for jobs is to think of how important it is to sell yourself to a potential employer. You have probably done a search and have found more than a few jobs you would like to apply for. Don't send out a one-size-fits-all CV and cover letter. Instead, take the time to research each company individually to see what you think they are looking for. Make a few alterations as needed so that your qualifications are more tailored to their specific industry.
​

What is your unique selling point, what make you desirable



Identity your audience type, potential employers you would like to work for

Understand the key phrase and buzz words in your sector, add them to your resume

Show some personality and market yourself as well-rounded individual

Make sure your web savvy, and understand how Linkedin and twitter channels can open opportunities

Don't Flood the Market with Applications

​
Some job seekers feel that they will have better luck when sending out as many applications as they possibly can. Unfortunately, a great number of those may not be suitable for the job opening from that particular employer. Maybe you hope that they will spot something in your resumé that will interest them, but in reality, they will probably discard it because you simply aren't what they are looking for.
Should you do it? Definitely not. I know you think that something will stick, but you should do more research on the companies you apply to and see who works there and maybe find a hiring manager to send your resume directly to instead of letting HR decide. Or better yet, speak to a recruiter who can do the work for you! What a concept.

Do a Careful Search Based on SEO Techniques

​
Based on your qualifications and the kind of job you are looking for, take a few moments to think about how to search within specific parameters. When marketing agencies like clickintelligence.co.uk build digital advertising campaigns for their clients, they base their online content on what people are most likely to be searching for. This will rank their clients higher in the Search Engine Results Pages (SERPs), making them easier to find. SEO can work in reverse just as easily! What do you think employers will use as key terms in job listings? These are the SEO terms you will use when conducting an online search.
Don't Forget the Importance of Networking
Finally, there is something to be said about networking. Do you have a social media account? Perhaps you have a Facebook page or a Twitter account. This would be a great place to put those SEO skills to work! Use the very same key terms you used when hunting for employers who may be hiring and then use those terms to find companies with social pages you can follow. Comment carefully, however, because one misguided comment could leave the wrong kind of impression on a prospective employer. Watch their social pages carefully. Nine times out of ten they will post when job openings arise, and this may be an easy way to match your skills with the right employers.
Searching for jobs online is one of the most efficient ways to find openings you are qualified for if you take the time to learn the dos and don'ts of online job hunting. Once you know the best ways to search for job openings and how to market your qualifications to the best employers, it's a matter of time before you get some serious interest. The right job is waiting for you if you know how to find it.