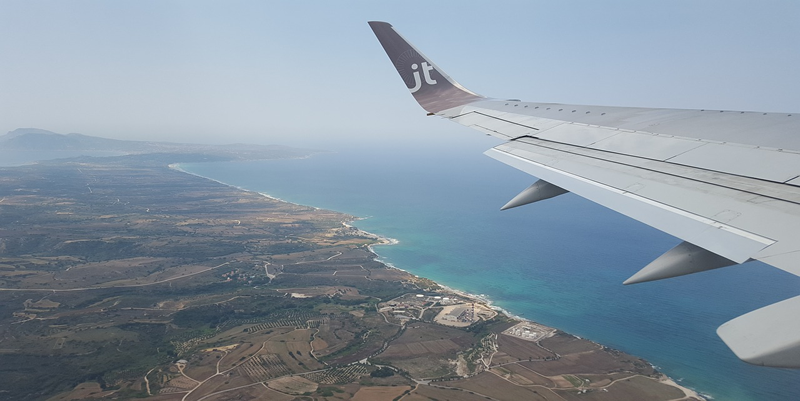 Working abroad in a different country and culture can be a formative experience and one that can really stand to you in the longer term. So, here is how to find a job in a different country.
#1. Search for an international internship
Interning abroad is a great way to get your foot in the door when it comes to finding a career where you can work internationally. You may need to do a lot of searching before you find the right internship. It is well worth the effort, however, when you consider how beneficial it can be for helping you get your dream career.
One common misconception about internships is that they are little more than low-paying jobs. In fact, however, when you work as an intern, you are trading your skills for real-world knowledge and experience. The lessons that you learn as an intern can help improve your chances of getting hired for a job working abroad.
Even if you can't find the perfect internship, you may be able to create one of your own. If you discover a company that you would like to work for but they don't seem to have any internships available, consider contacting them to ask if they would be willing to allow you to work as an intern anyway. In many cases, employers will be so impressed with your initiative that they will decide to create an internship specifically for you.
Although your internship most likely won't pay a lot of money, you still shouldn't hesitate to try to negotiate with your employer. After all, depending on the location of the internship, the cost of living in the city may be high. Your stipend should be high enough to cover your basic living expenses.
You will stand a much better chance of getting chosen for an international internship if you have done some prep work ahead of time. Work on developing a good understanding of international issues before you start seeking one of these internships.
If you do get chosen to work abroad as an intern, be sure to make the most of the experience. Regardless of how much the position pays, work as hard as you can. Not only will this put you in a good position to get hired in the future but it will also help you learn as much as you can about working internationally.
#2. Choose a relatively narrow focus for your job search
After working as an intern, the next step is to search for an actual job. There are many job openings abroad. Trying to sort through them all can be extremely overwhelming if you aren't prepared. One way to overcome this problem is by keeping your job search narrowly focused on a specific niche.
Even though you may want to start your search by looking at a specific country, you will generally have better luck if you start by doing a broad industry search first. This will allow you to see all of the positions that are available in your industry, regardless of where they are located in the world. From there, you can start narrowing down your list.
Finding a good job often means visiting employment websites multiple times. You can make this process easier and more efficient by setting up a schedule that you stick with throughout the week. Ideally, you should visit anywhere from about five to ten different job-hunting websites on a daily basis. Rotate through these sites every few days so that you are checking each site on a regular schedule. This will help you see new openings as they are posted, enabling you to get your application turned in as quickly as possible.
Typically, jobs are awarded to people who already have industry-related knowledge and experience. Before you apply, you will need to do your best to gain as much of an understanding of the industry as possible. This can help you stand a better chance of getting hired. To get your foot in the door, you may even need to consider working domestically for a company that also has international positions available. After you prove yourself in your own country, they may eventually offer you a position abroad.
#3. Let companies know why you are an excellent candidate for an international position.
Once you find one or more job openings that interest you, you will need to start the hard work of selling your skills. If you want to stand out from all of the other applicants, you need to find a way to set yourself apart. For example, if you are applying for a job in a country that speaks another language, make sure that your resume and cover letter are written in the country's language. If you have excellent language skills, you can do the translation yourself. Otherwise, consider hiring a translation service to handle it for you. That way, you can be sure that it has been translated correctly.
You also should evaluate your skills to find out how they relate to the position that you are applying for. Sometimes, simply framing your skills in a different light can make them seem more relevant to the job that you are seeking. Additionally www.immigrationsolutions.sg advise that you should additionally ensure you will be suitable for a visa.
If you have just gotten out of school, it is important to start thinking of yourself as a working professional. Even if you don't already have experience in the industry, you do have the education to back up your claims. After graduation, you are no longer a student - you are officially a professional.
Getting hired for a job abroad is all about figuring out how to package your experience and your skills to make them as attractive as possible to potential employers. Spend some time thinking about the skills that you have. Figure out how best to present them to employers to increase your chances of getting hired.